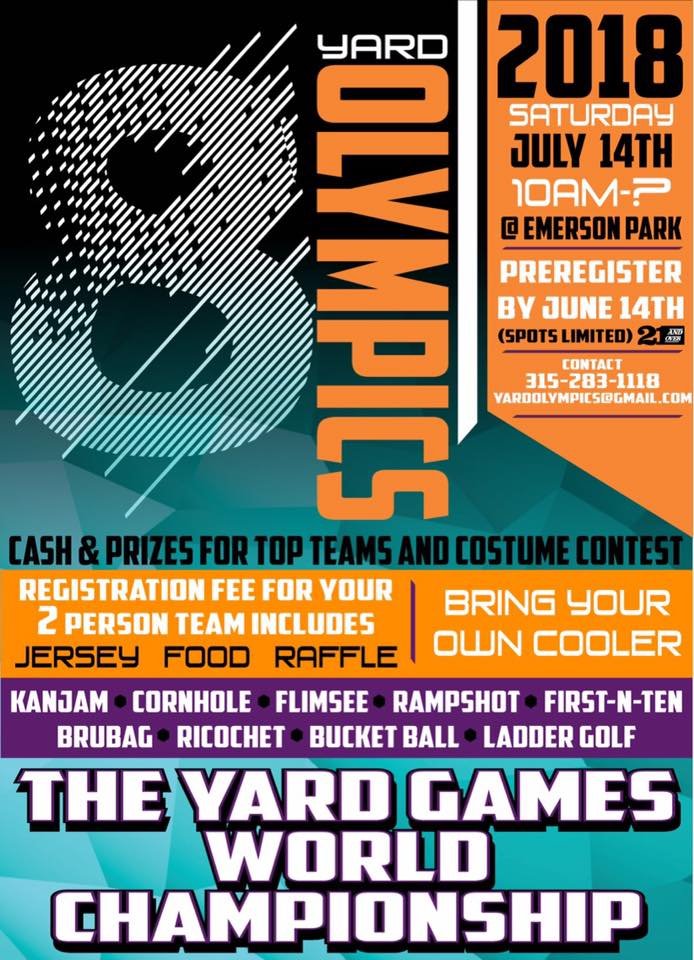 https://www.facebook.com/events/1954874324765604/
**Details**
The Largest Competition in Yard Games history and the Summers greatest party are officially BOOKED!
As usual the event is Bring your own Cooler!
**No glass bottles allowed!
126+ teams will lay it all on the line to decide who reigns supreme in the yard games world. 
Teams will compete at nine of the Worlds Greatest Yard games and the victors will be crowned Yard Games World Champions!
This years games:
-Cornhole
-Kan Jam
-RampShot
-Flimsee
-First-n-Ten
-Bucket Ball
-Ricochet
-Brubag
-Ladder Golf
Every team is guaranteed to play every game. 
This years prize pool will be well above $1000!!
Winning teams will take home cash Trophies and of course the covets Gold Medals
Cost: $95 per two person team. Entry Includes, team jerseys, catered food, and free entry into our GIANT Raffle. 
Team names must be places, either real or from a work of fiction. (I.E.- Narnia or Nirvana)
***Exclusive discounts for teams that come out to the official Yard Olympics 8 Sign up nights. 
Auburn teams can come to the Auburn Applebee's on Grant Ave 
Buffalo Teams can go to the Bellevue Hotel. 
Both of the official Sign up Nights will be held on Sunday February 11th from 630-930. For more details on discounts and prizes available at sign up night, head over to the YGCo. Page. 
Don't waste time, this event sells out months in advance. It's a can't miss summer party. Sign up night might be your only chance to secure a spot!
This years event will also feature vendor, and sponsor tents, as well a DJ and the largest playoff pool in Yard Games History. Don't miss your chance to be a part of history or secure Immortality as Yard Games World Champions!
Keep an eye on this event page as well as our YGCo. Page for all event updates and information on all of our incredible sponsors that make this event something truly incredible.
I have been apart of these events from the very beginning. It all started in my back yard with about 12 people. This summer they will be hosting over 126+ teams and the biggest event to date for them.
I am looking for your help steemit! I would like to have this post shared and get at least one team exclusive to Steemit itself. What a way to promote such a great community by having some steemians join in the amazing fun. I am also looking for ideas on a possible booth to help people sign up for steemit accounts right at the event. I think this is a match made in heaven and could really use the help from you guys.
So please if anyone could resteem this as much as possible and send to anyone you know that is local to New York or willing to travel for the best event ever! I will be taking donations to make a custom steemit shirt for the event also! Any help will be greatly appreciated.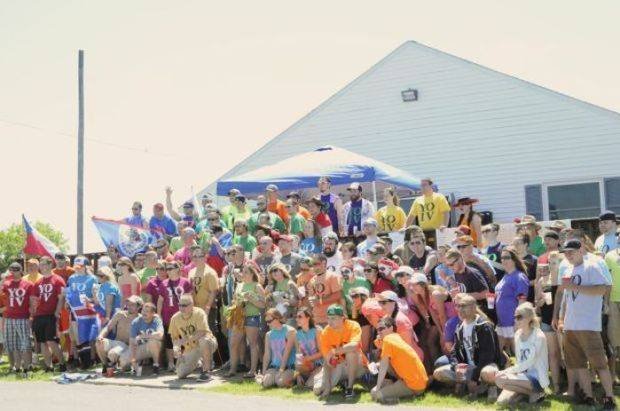 (Chile flag was hand sewn by my friend and I for event)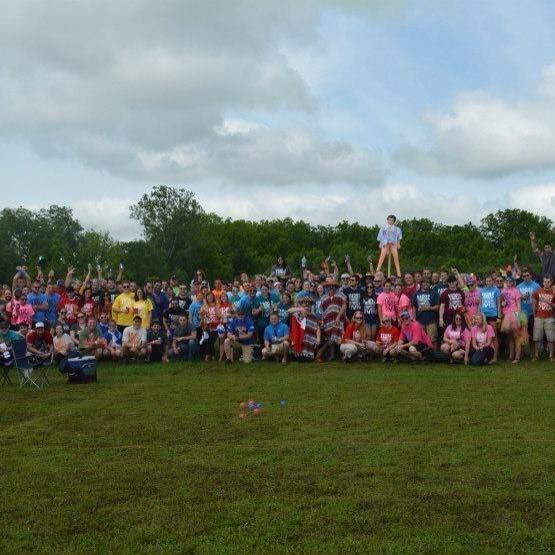 (As you can see keeps getting bigger)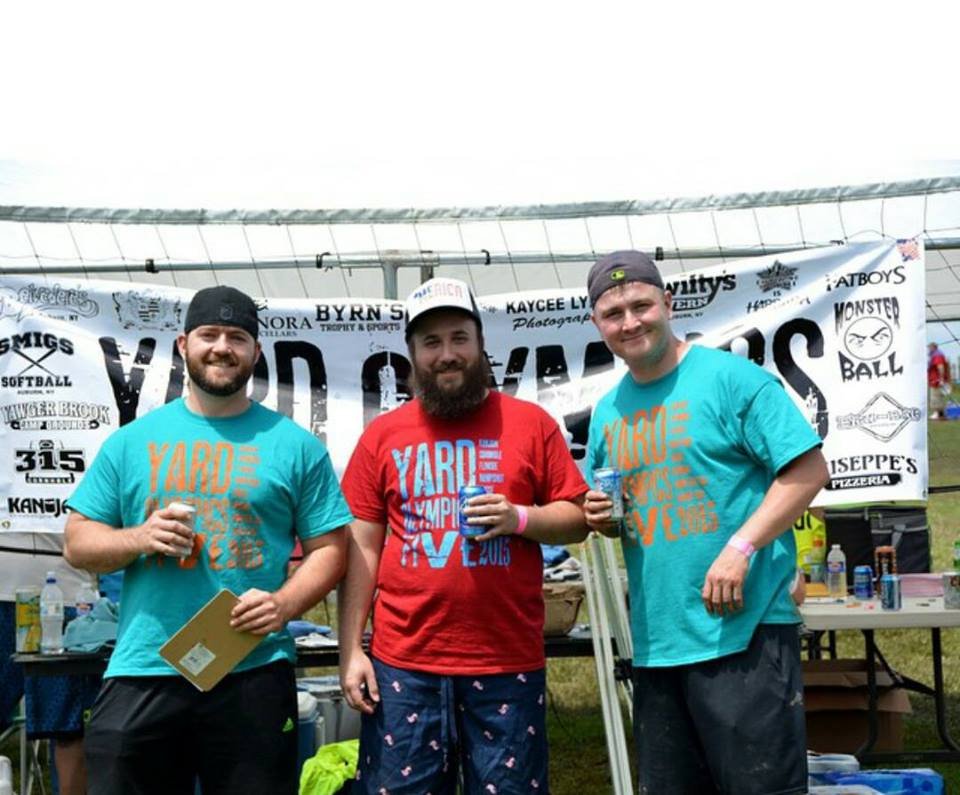 (These men are the ones who started it all)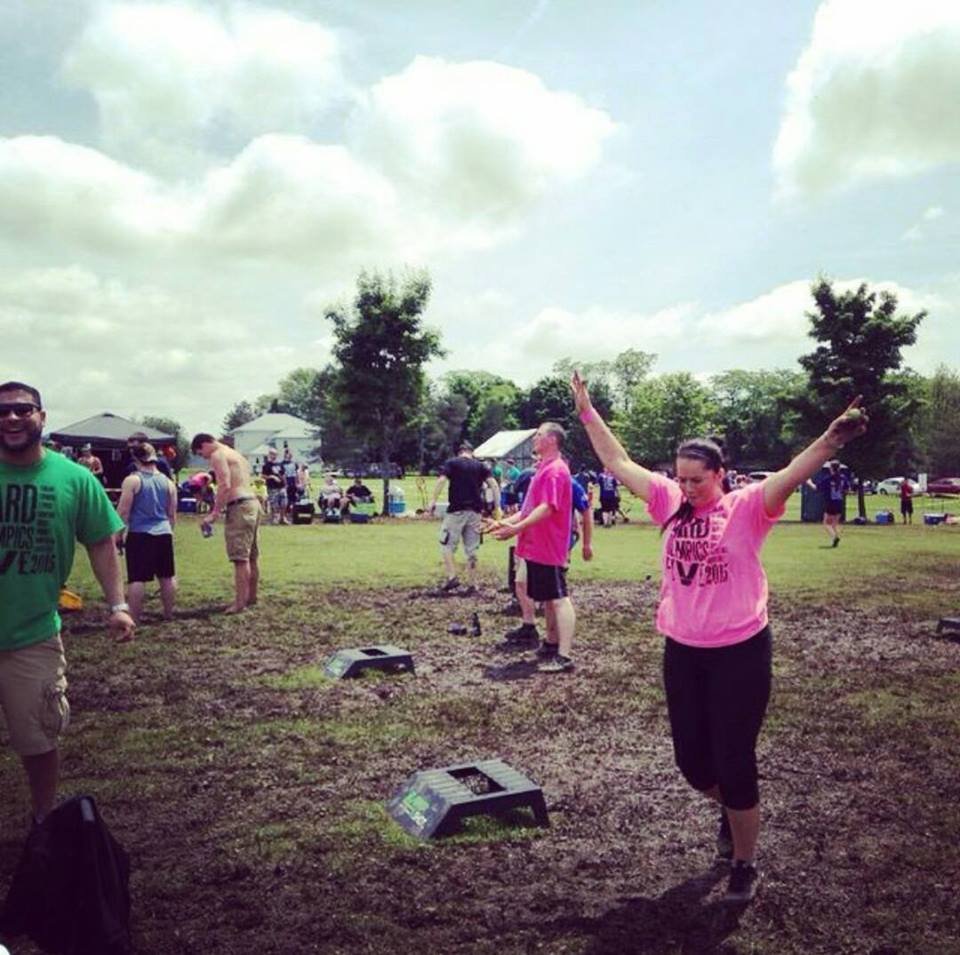 (This was one muddy year and not a fuck was given!)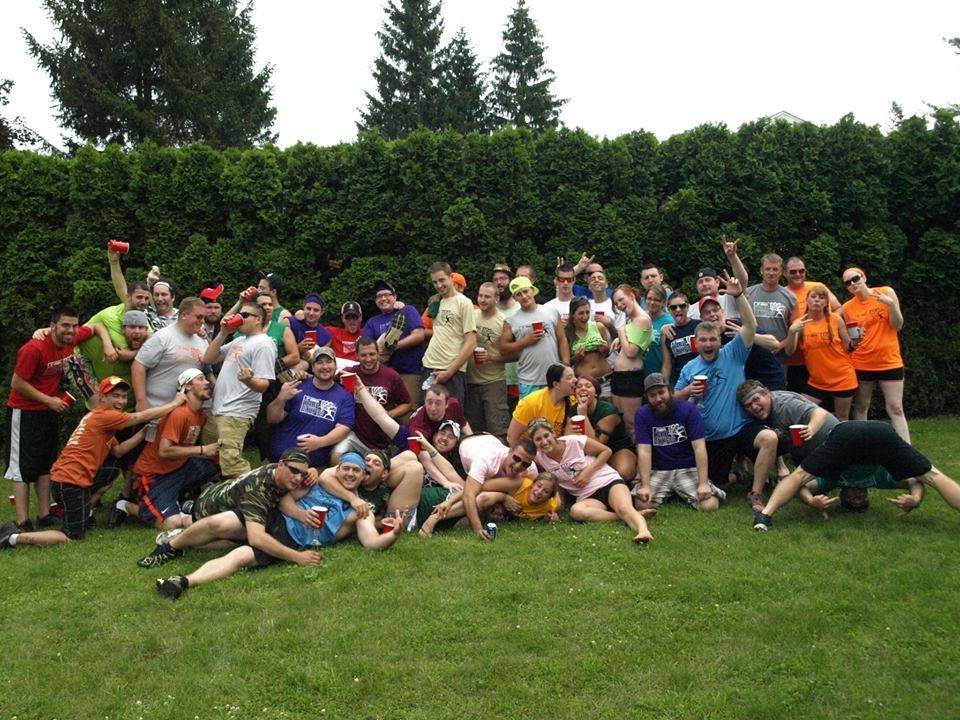 (Can you find @onlyoneman? 1 steem to first one in comments!)
https://www.facebook.com/nicholasbesner1/videos/1366230173405271/?l=6673021195056341002