Steemit is a new Earning Platform pretty much like new social media platfrom also for bloggers and writers where you can get paid in real money for your contribution of your content its very revolutionary a far as the whole concept of the steemit.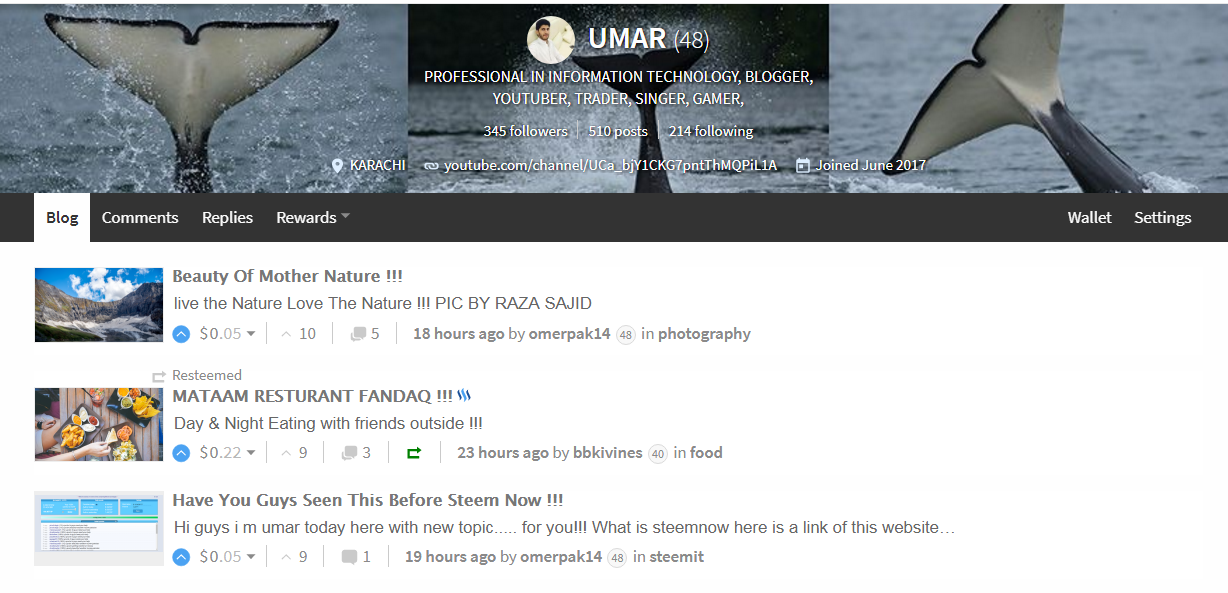 Alot of us are youtube content creators and you pays for creating videos but i think think steemit is better plaform of earning money in crypto steem or steem dollars then we can convert it to bitcoin to withdraw in anyother currency we would like to exchange , the money which comes from the youtube isnt the really much money i think as compared to steemit.
Well i dont upload on youtube for money its just to share with people what i do in gaming or mining or about different softwares i share my momories with others so that its easy for people to learn more about the technology....
so thank you reading i will back after short break with another post....!!!
its just little information about steemit for new comers newbies and users upvote resteem comment ... get follow back !!!