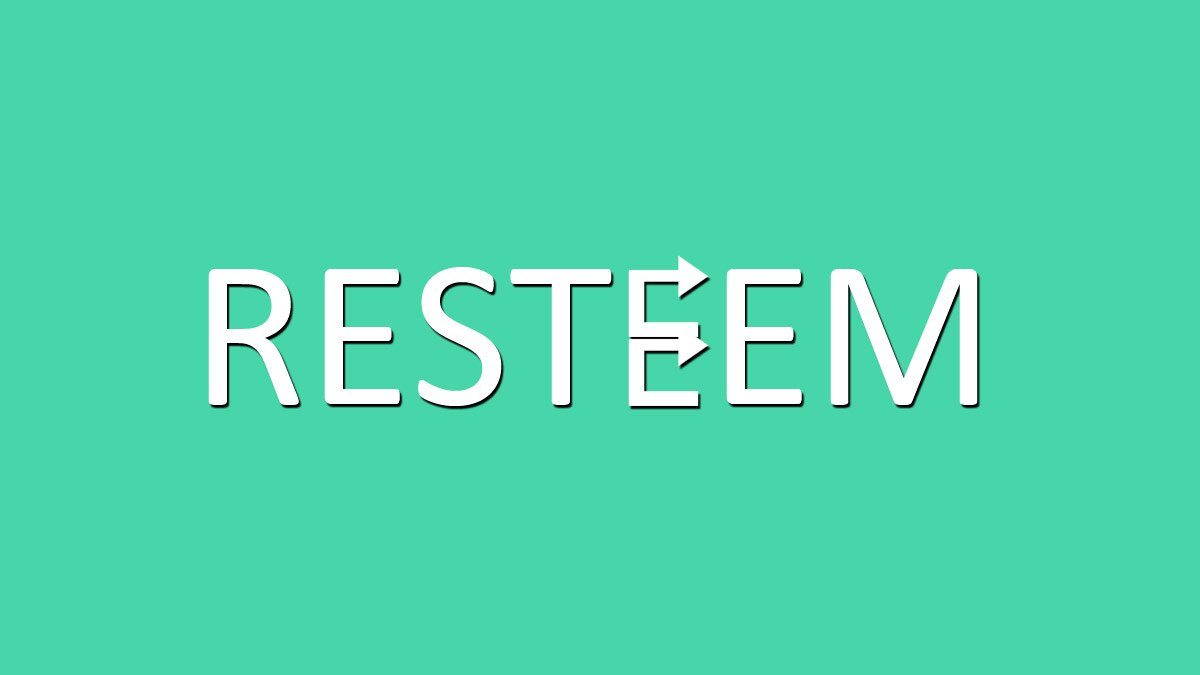 ---
Resteem mal wieder!

Ich habe das Gefühl, dass viele Steemians die Resteem-Funktion vergessen haben oder eventuell gar nicht kennen. Deshalb hier eine Erinnerung bzw. Vorstellung der Resteem-Funktion.

Resteem ist recht einfach erklärt: Klickst du auf den Resteem-Button unter einem Beitrag, wird dieser Beitrag in deinem Blog erscheinen und alle deine Follower sehen ihn.

Der Vorteil für dich: Der Ersteller des Beitrags freut sich über deinen Resteem und wird dir sicherlich dankbar sein.

Der Vorteil für deine Follower: Auch sie können sich an dem Beitrag erfreuen, den du für gut befunden hast.

Eine Win-Win-Situation!

Und so einfach! Also, resteem mal wieder!

Resteem again!

I have the feeling that many Steemians have forgotten or may not even know the Resteem function. Therefore here is a reminder or presentation of the Resteem function.

Resteem is quite easy to explain: If you click on the Resteem button below a post, this post will appear in your blog and all your followers will see it.

The advantage for you: The author of the post is pleased about your remainder and will surely be grateful to you.

The advantage for your followers: They can also enjoy the post that you have found good.

A win-win situation!

And so simple! Well, resteem again!
---