Good Day my dear Steemians! It was so sad that a friend of mine @beachpersona went through a devastating experience with his Steemit account. He has this account for 10 months now and he never expected that somebody would have the interest to hack his account. He got over a thousand followers and 51 reputation. This is how his account looks now.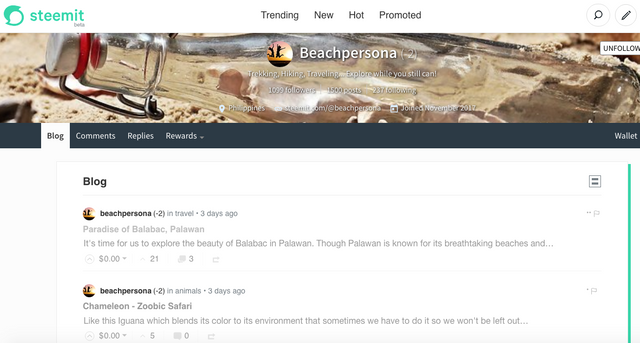 ---
His Story of How His Account That Got Hacked
It was around 1:30 am Philippine time when he checked his account before going to bed, he noticed that there was somebody commented on his last post saying that one of his photos was not original that may be taken from others or others got it from him. Out of curiosity on that comment, there was a link to check which post used that photo, he clicked it and asked him to sign in again. At first, he felt weird because he knew his account is always logged in on his computer but he still did it to re-logged in his account with the desire of seeing that post the hacker was talking about. After he did it, in just a few minutes he could not log back in anymore and his SBD balance on the account got zero. That's the time that he concluded that his account got hacked and his 10 months of growing his account put into waste.
These are the transactions left by the thick-face hacker on the account.


There were auto bots warnings but it was too late...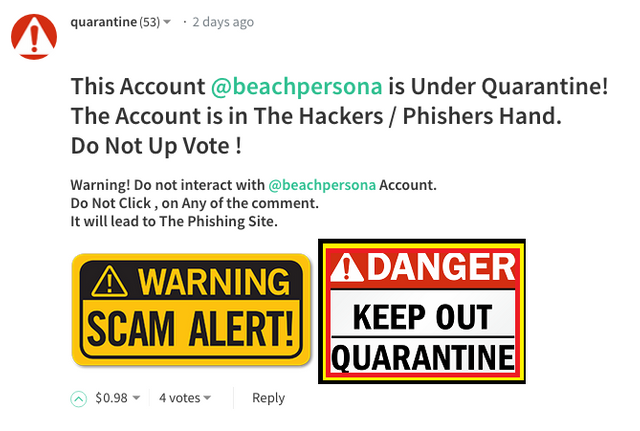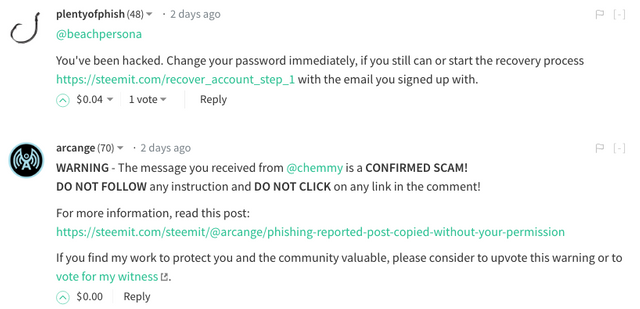 ---
Aftermath
My friend @beachpersona does not want to try his luck anymore on this platform. He told that to me with disappointment. He also said there are still a lot of important things do more than Steemit.
---
Lesson Learned
Be careful in opening and clicking links posted by the people who are commenting on the account. If you know that you are completely logged in to your account and it requires you to log in again when you click on someone's comment, that will be a sign already that your account is being hacked. Do not log back in when you know that you are completely logged in.
---
My Personal Comment
First, I am sad because it happened to my friend @beachpersona. Second, why there are evil people in this community who are doing this kind of work unfairly. Did not they realize that some people invest a lot of time and efforts to reach where they are right now in this Steemit community? I hope these hackers realize that what they are doing is totally unfair and wrong! Karma is just around the corner.
---
Thanks for visiting.
With love from @nudeart lover