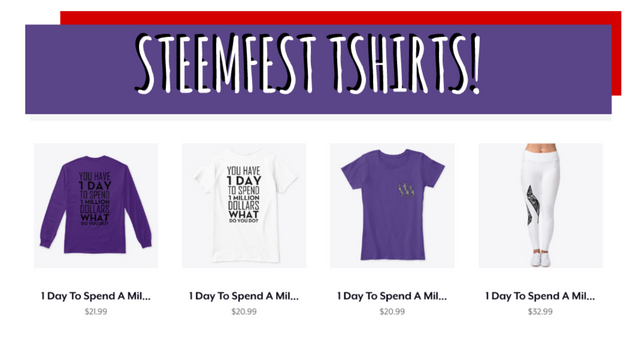 Imagine. You fly thousands of miles to meet people you've talked to online for the first time in real life.
Will you click in person? What if it's more difficult to talk in person than it is online?
It's not like a party where you can hide in the bathroom to avoid talking to people until your best friend shows up.
It's an event that lasts for several days...
...and the bathroom would probably get a little uncomfortable after awhile.
You're hoping to meet all new Steemians, too, and not just people that you've come across already on the platform.
After all, you flew all the way to Poland to create new connections and deepen ones you already have, right?
Steemfest is all about community and strengthening relationships. It's about maybe finding someone new that we can collaborate with.
You never know.
Maybe you'll meet someone at Steemfest that would love to host a show with you.
Or start a steemit project with you!
I'd seen some people talking about being nervous to start conversations with people at steemfest. Or nervous that they wouldn't have any friends. Or no one to sit with.
So I thought "why not make Steemfest conversation starter t-shirts?"
That way people have something interesting to talk about. Or maybe they can find they have something in common and could start a steemit project together.
I also want to make a way to go to Steemfest myself! As of right now, I'm about $700 short (round-trip travel for plane ticket) for the trip.
But because of AMAZING awesome steemians like @anomadsoul, I've got the other stuff covered + the encouragement to go ahead and give it all I've got to try to get there!
Other steemians have also nominated me to enter contests and I appreciate that so much.
And then I had a surprise win of 100 steem from @pharesim who is BEYOND generous (he gave 100 steem to 15 different people). I wanted to give a shoutout and say thank you again to him because he deserves recognition and lots of thanks.
I want to earn my way if possible, so the tshirts are finally made!!!
I only get about $5 profit per sale. They will only be on sale for the next few days because I want to make sure everyone gets their tshirt in time.
All profits will go towards my plane ticket for steemfest!
The rest of the designs will be uploaded by tomorrow!
If you want a customized tshirt, message me on discord and we'll talk!
Check out the ghetto (hopefully as of tomorrow less ghetto) store now!