Hi steemers,
Birthday is always precise. It makes us feel special and perhaps little spoil. What surprised me most today is that when i opened google search engine, there was a birthday doodle for me sayin Happy Birthday "Nomad". Of course I am signed in to my google account and therefore google use the information from my account to celebrate this special day of mine. But it is still surprising and very beautiful. I have to admit that I keep openning Google page to see that over and over again.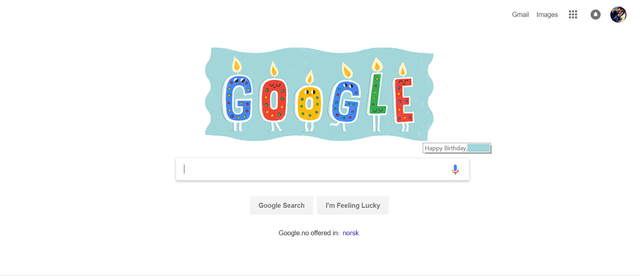 I´ve also reached 300 followers today which was a great gift for me from steemit. I´ve joined this amazing platform about 2 months ago and already managed to make some money. Of course money is important and we all want our hard work turn into some profit, but besides that i really love my blog and it gives me so much joy to share my interests with people who finds them interesting too. Nothing makes me more happier than knowing that some people out there enjoy reading my posts. I really want to thanks you all for that.
TR
Bugun benim dogum gunum ve oyle gorunuyor ki Google´da bunun farkinda...
Dogum gunleri her zaman degerlidir. Kendimizi ozel ve sanirim biraz da simarmis hissettirir. Bugun beni en cok sasirtan sey Google arama motorunu actigimda bir dogum gunu doodle´inin bana Mutlu Yillar "Nomad" demesiydi. Tabi kendi google hesabim acik ve Google benim dogum gunumu kutlamak icin bu bilgiyi hesabimdan aliyor. Yinede gercekten buyuk ve guzel bir supriz. Tekrar tekrar gormek icin Google sayfasini donup donup actigimi itiraf etmeliyim.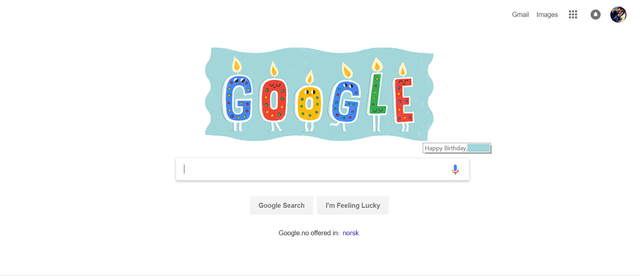 Bugun ayrica 300 takipciye ulasmam steemit´in bana cok guzel bir hediyesi oldu. Ben bu harika platforma 2 ay once katildim ve birazda para kazanmayi basardim. Tabi ki hepimiz emek harcadigimiz yazilarin karsiligini gormek istiyoruz ama burada beni asil mutlu eden sey, kendi blogumda benim ilgimi ceken ve sevdigim seyleri paylasabilmem ve bu paylasimlarimin bazi kullanicilarin ilgisini cekmesi ve onlar tarafindan okunmasi. Biryerlerde bir internet kullanicisinin benim yazimi okuyup begenmesinden daha fazla beni mutlu eden birsey gercekten yok. Hepinize bunun icin cok tesekkur ederim.