A dumpyard for shitposts ... Witnessed by shitheads.
This is STEEMIT
Eat this Shit, said the WhAle
And the minnows complimenting how DELICIOUS it tastes
Its just how we living NOW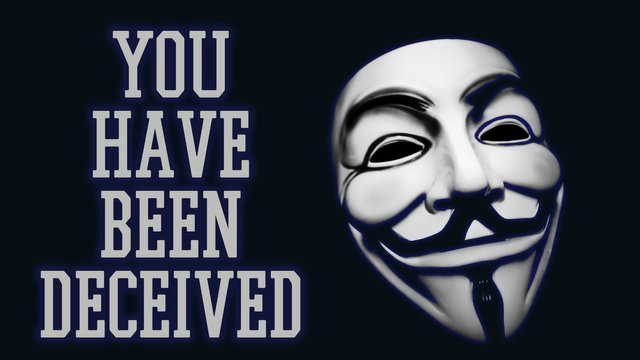 ITS BEEN A BIG FAT LIE ALL ALONG
YOU have been deceived...
So you've been told about steemit and how folks makes 100 -1000$ a post and hurriedly you are running down and cant wait to get your account verified....
With excitement and shivering thrills..
You say in your heart...
"finally i found my way out"
Days later account gets Verified and YESSS!!!
time to start making some cool cash
First month you post every single day but no value returned $0.00 on your post and now you begin wondering what could be wrong..
Second month.. slowly reducing your activity cause there's no value for effort and Alas the third month.. you run along like every other folk and join the gang "its a fake and useless platform" or probably join the hungry minnows and lick the asses of the whales for SURVIVAL
Its how we living now...
Take a break.
Sit down, Relax and Look above the Mirage of display you see on the Front Page(trending)..
Papa always told me theres more to the news than whats been said...
I guess papa was always right...
Welcome to steemit
A place where the brains lies at the bottom while the shitheads are crowned with glory
Welcome to steemit
Where the minnows are scared to flag shit posts for fear of being bullied
Welcome to steemit
Where two words and a picture gets to the TRENDING PAGE with hundreds of upvotes while the brainer who works hard to put his works together only gets a notification from @steemitboard reminding him the number of efforts which has been buried..
Welcome to steemit
A decentralized system, publicizing the need to kill the middlemen and unwanted ads whereas the top Witnesses are all sucking the users off their money for upvotes just to feel appreciated.
Are we killing the middlemen or we just redefining the middle witnesses...???
Welcome to steemit
Where users need to pay to be heard, and those who preaching the gospel of change are selfishly upvoting themselves and selling out their votes...
Is this supposed to be a platform to enrich writers and original works or a pyramid scheme where only those at the top keep sucking the life out of those at the bottom..??
Welcome to steemit
A dumpyard for the whales whose butts are being licked by the hungry minnows just for a cent of an upvote.
Are you guys really adding value or just rebranding slavery....??
Welcome to steemit
Voiceless are the masses and despised are the goodhearted, Unheard are the minnows and Glorified are the Shit-holders
And just before the smoke puffs out of your red face... and you go screaming HELL NO!!! You are Wrong and blah blah blah!!!
This is just for entertainment purpose and a thought been written out....
Conclusion....
Dont get discouraged, this is still one of the greatest platform ever and YES, you can still make a few cents to pay your dues @ MCdonalds and KFC...
advice for the newbies....
Dont be moved by the 1000s or 100s of dollars you see trending. i bet you if you do your homework you find they barely get up to 10$ real reward, focus more and put in mind on adding value and if you can make up to 1$ in a post its great already and if possibly 10$ thats awesome...
An author i admire and take as a mentor on the platform is @nonameslefttouse..
He's never scared to flag and point out thrash
He never uses bidbots
Hes works are completely original and of high quality
and every post he makes get the true value it deserves without reaping the reward pool.
And NO! he doesnt make a thousand on a post or hundreds but he earns just rewards which overtime has surpassed those who we see trending.
Thats my motivation and thats how steemit rewards and trending post should really looks like when the shitheads get ditched out....
I do hope to be like him someday....
Keep these facts behind your every thought... we still have a long way to go, the best thing you can do for yourself and the platform is to help clean up the mess and dont be a part of it......



Regards
Nicholas Ilechie
---
dont judge me judge the platform
#MakeSteemitGreatAgain
#FlagTheFuckingThrash



PS: this aint no introductory post and the "introduceyourself" tag was only used to reach out to new steemians