Hallo steemit,
How are you guys up there, back again with me @neobarrack, steemit  community emergency, I wish you good, just right at this time and today I  want to give you a bit of weather information in my country,
This  I post deliberately to steemit far out there, which is far away in my  country, a glimpse of information about the weather which day and  afternoon weather in my country so heavy rain that the path to the  downtown area is jammed by the torrential rain. Due to the occurrence of many motorcycles that experienced a strike or damaged by submerged water.
The community near the city center hopes that the local government  will be able to deal with the problem, so that the city center can be  overcome from the flood that happens every rainy season.
Stagnant  water according to my expectations while at the site almost reached the  knee of an adult's leg and the average motorcycle nearly flooded up to  the engine. Causing most vehicles to break down and break down,
So many of me hopefully this info useful. Which is far outside my country indonesia. 
Along with the photos I took with my phone while on location. 
This photo when the rain is still not swift.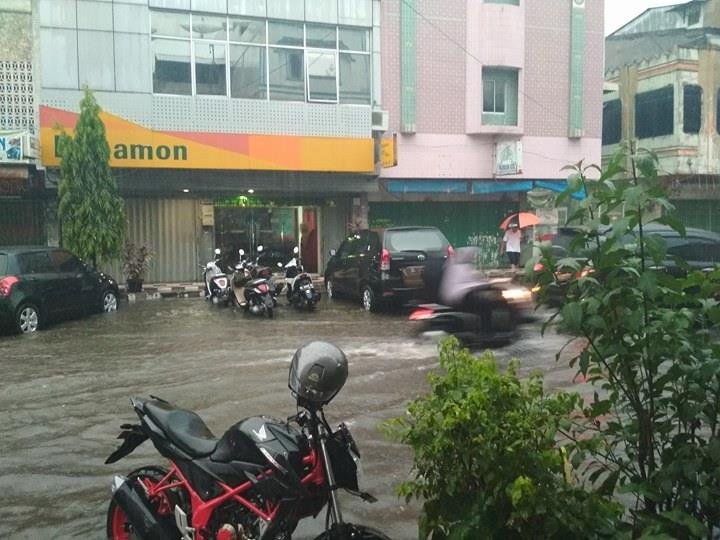 Due to rain many vehicles opposite and become stuck due to rain.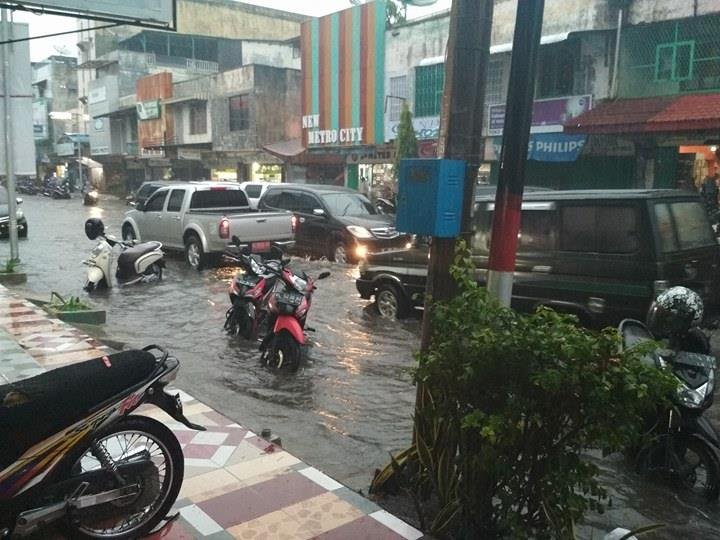 The city center was inundated and many residents were looking for a safe place.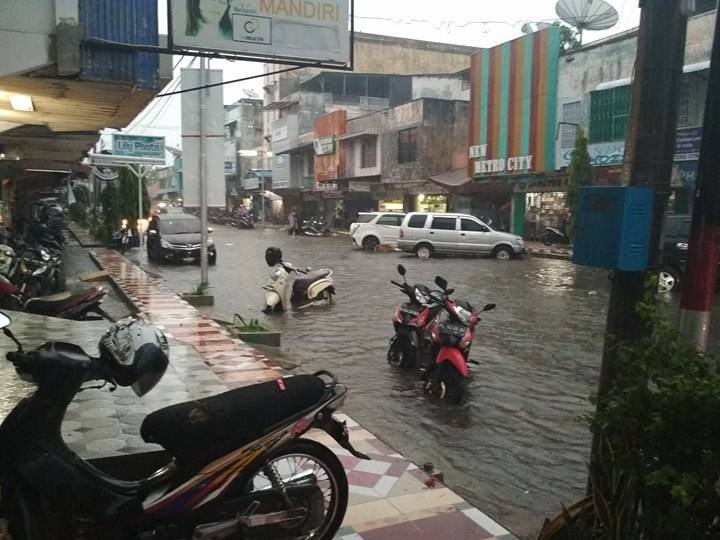 Views of the flooded city.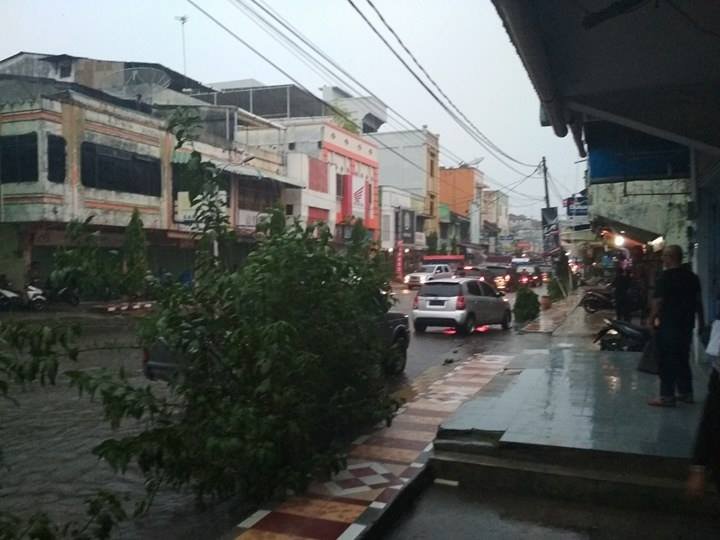 Parking attendants help strike vehicles to avoid congestion.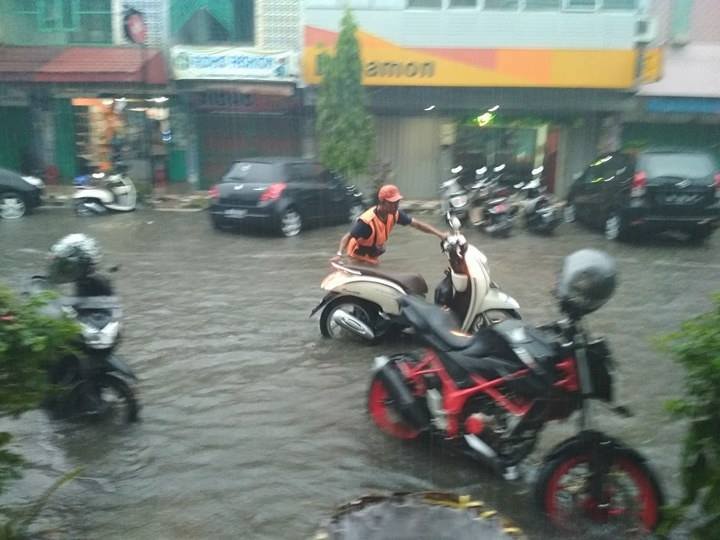 Photos of mothers and children pushed kendarrannya so in the help of parking attendants.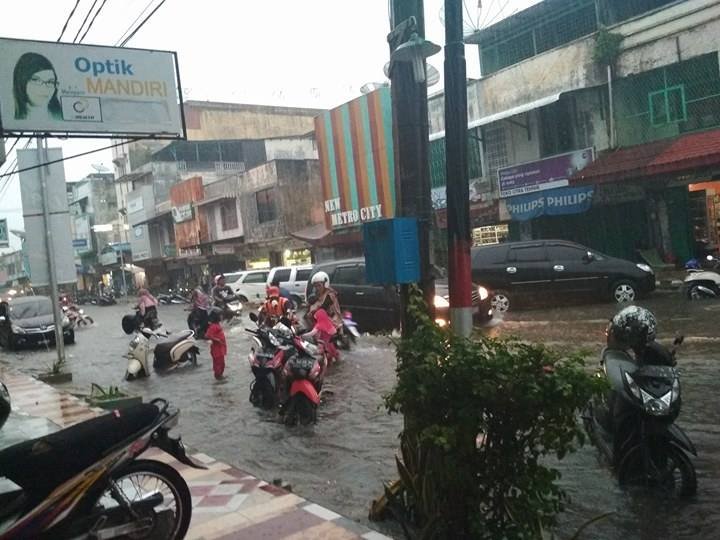 Residents  hope to the government to be able to find a solution as soon as  possible, so that the city can be arranged with good premises and avoid  things that are dangerous.
I am sure the government has prepared a plan for the future so that the problem of city center can be overcome. 
So many of me hopefully this info useful, and follow me to know the news news from me next.
Do not hesitate to hesitate to follow me

Follow saya @neobarrack
Steemit Success
Thanks all