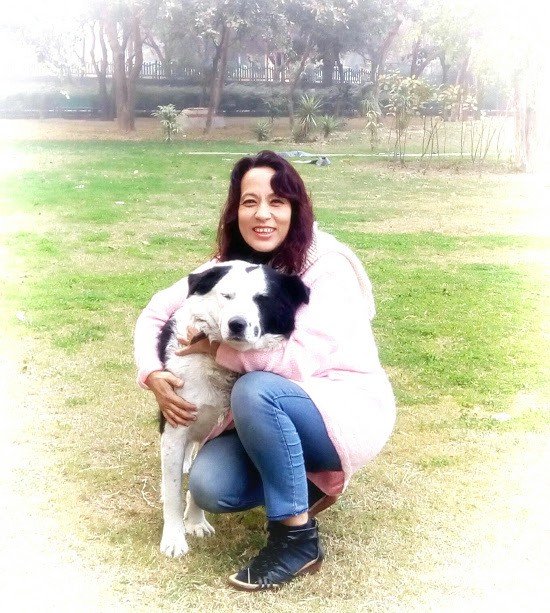 Year 2018, Delhi.
Year 2015 , Lansdowne.
I wanted this video to be my first upload on Dtube. But some technical snag reared its ugly head. :(
So I share it via youtube. :)
This is a video of my big boy eternal puppy Wally meeting Tippy's baby Poochoo (his gennext brother), for the first time. :D
Wally just couldn't figure out how can someone be so tiny and not be scared of him. Wally was fully amused.
And Poochoo couldn't comprehend how someone so big can be so playfull !! :D :D
They were both fully intrigued and amused with each other. They discovered playmates in each other, despite their size difference :D :D.
Wally came with us to Delhi . But our doggy plate was so full that we couldn't bring Poochoo with us. We found a home for Poochoo. A doctor family adopted Poochoo and christened him Bobby !
But we like to remember the snowy fluffball as Poochoo.
This video is of them playing in the front lawn of our Lansdowne bungalow in Himalayan foothills of Uttarakhand, India, year 2015.
For Bollywood Fans, a little twist to the blockbuster song, "Chal Mere Bhai" from the movie "Coolie". :D
Little Poochoo sleeping ...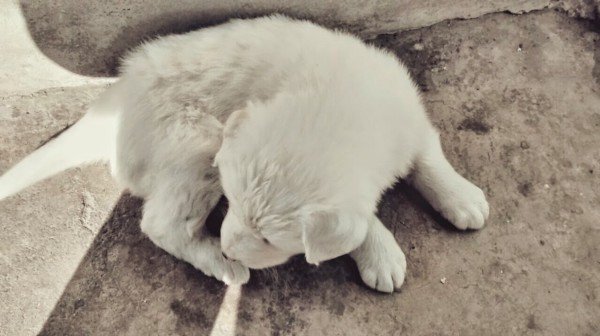 Little Wally when he was 6 months old :)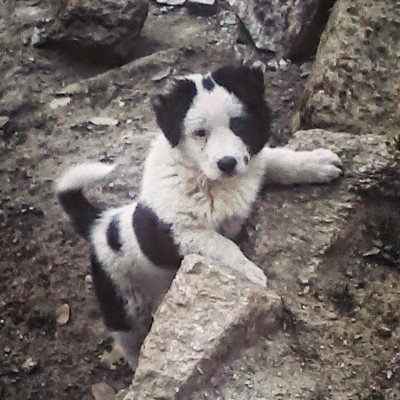 My sketch of Baby Wally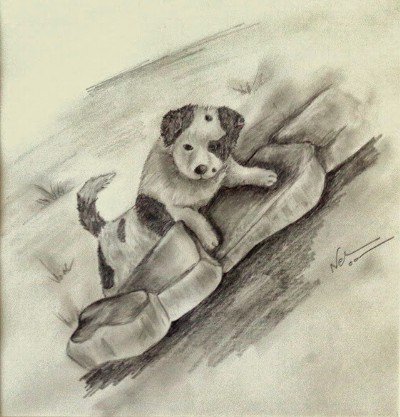 Wally with his Soul Bro. :) ! Year 2016 Delhi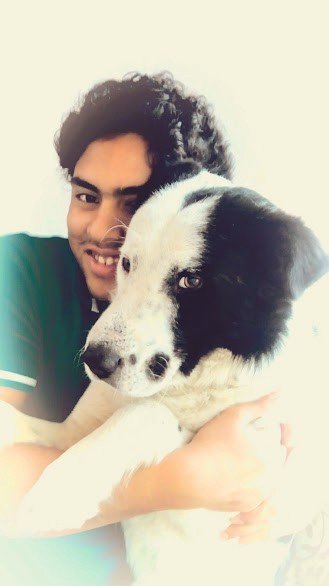 Wally posing for a selfie with me :D . Year 2017 , Delhi.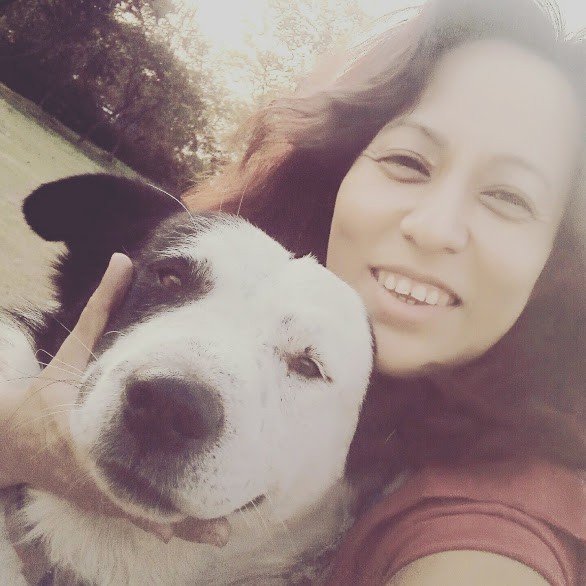 A little #weekendcheer for Friday.
Let's start a new hashtag weekendcheer to bring some fun and smiles into the Steemit Weekend ! :)
Nothing serious, Nothing heavy. Just fun and smiles. Weekend Cheer from Friday to Sunday :D
WALLY MEETS HIS GENNEXT BROTHER POOCHOO - "Chal Mere Bhai"

Have Fun. Great Weekend to all :)
Thank you for your love & support, @nehab :)