Children Performance In Absent Of their Parents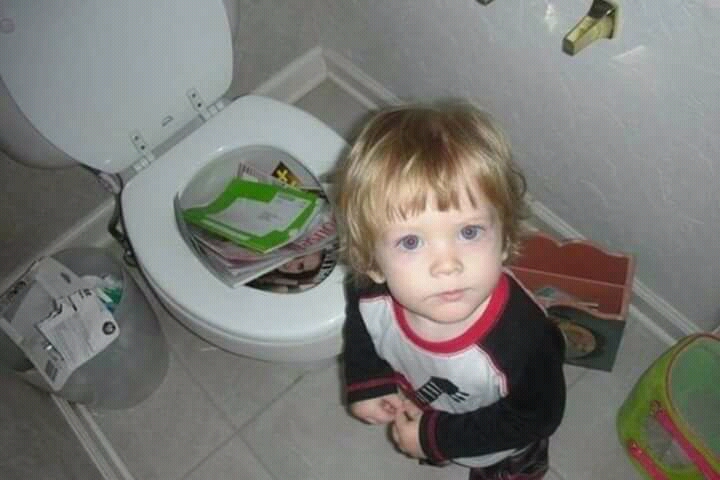 Here the first photo. All these photo is collected from social media. Now come to the topics. Todays the parents are found to be too busy with their work. And as a result many of the children found a lot of leisure time. They need company but when they dont find them they start palaying with himself. Sometimes they found such a situation with their children.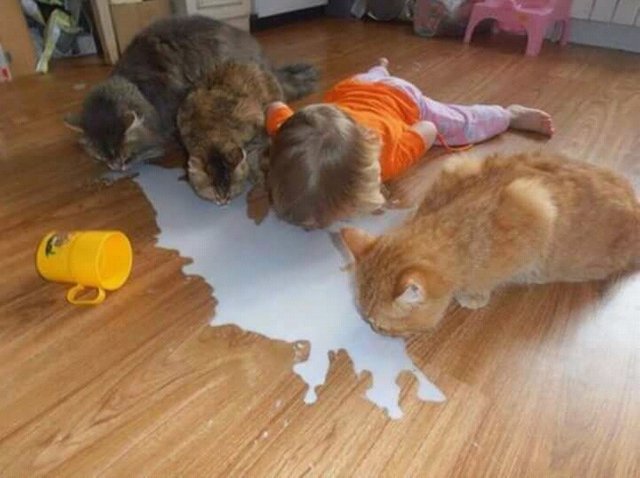 Now the photo number-2
Here the child is grown up with the pet animal. As the parents is absent for proper guidence he used to follow the style as the kittens used to drink or eat. Thus the nature of the child is changing day by day and this habit may not be noticed by his parents till a long time.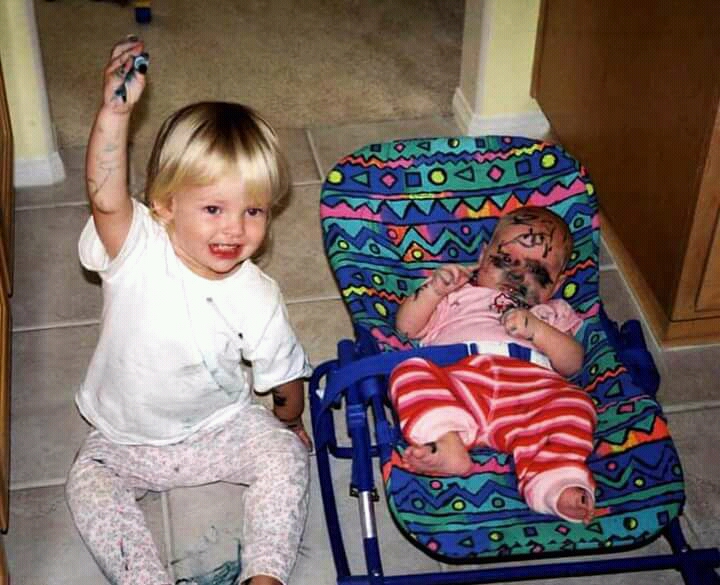 This the picture number 3
The brother is responsible for take care of the baby. May be this lovely drawing and colouring happened at the time of sleeping of tgeir parents or during playing time after their parents went to job.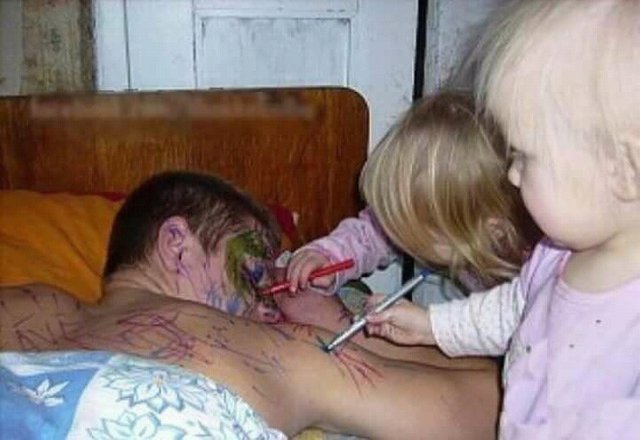 Here the picture number -4
The babies drawing on their pappa's body with great care and best wishes 😜
When their pappa will arise he will be astonished to see him as a coloured man or jungle man. I hope you will be carefull from such a worse situation.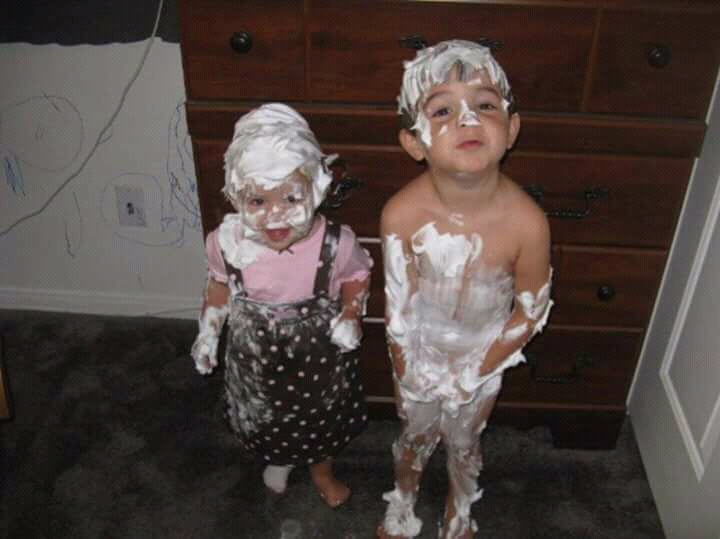 Here the picture number-5
It is often found to babies. Here they used paint to make them coloured. This photo remind me about my childhood memory. Me and my sister was playing with ash. All out face was black for doing so. This was done when our parents was in deep sleeping.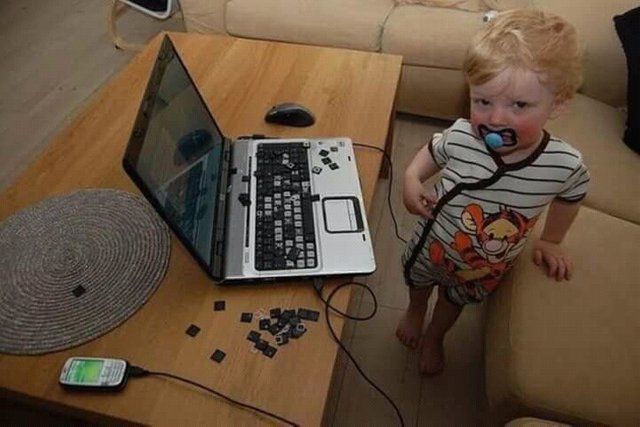 This is the photo no-6
This is the last interesting photo that i have collected. This is an hopeless situation for the parents or his younger brother or sister. The child dont know how valuable product is this and you cant hit them as you love them too much.
At the last I will tell you please give as much time as you can to your child.