THE REVOLUTION IS ECONOMIC, the best news I heard in years... Yes!!! I can't believe it is already a year.... That I discover Steemit, thanks to Steemit also for the introduction to Cryptocurrency.... A great platform to begin to know about Cryptocurrency. 
I can't wait the time when all the old institutions will transform their ways of dealing with money. I have been sick and tired of the Banking system for a long time.
Even then I am not online all the time it became my favourite social platform to share my art with. 
On this day 1 year ago, 209 joined but only these 11 SteemIt users are still active (post content). Something to ponder about...
In one year Steemit changed a lot, I think Steemit have still a lot of improvement to become the best social platform. @larriji was pointing out the fact that it was quite a depreciation to be unable to delete or transform old post. On the publishing point of view, your writing is your estate, you like to leave behind the best. Unable rectifications mean that your content becomes the properties of Steemit without you having any say on the content. Steemit will inevitably become a search engine where you will find reference articles on Crytpto for sure but also many other subjects. If content is the goal of Steemit then why not enabling rectifications? Another point is why can we up-vote on older post? so many times I will have wanted to be able to do that. Maybe it is an economic reason which escapes me....??? hopefully @larriji will make a post on that, he had many other points worth thinking about.
Dear Steemit and Steemians, Thank you for all your work.... I am Happy to be part of it
Happy Steeming....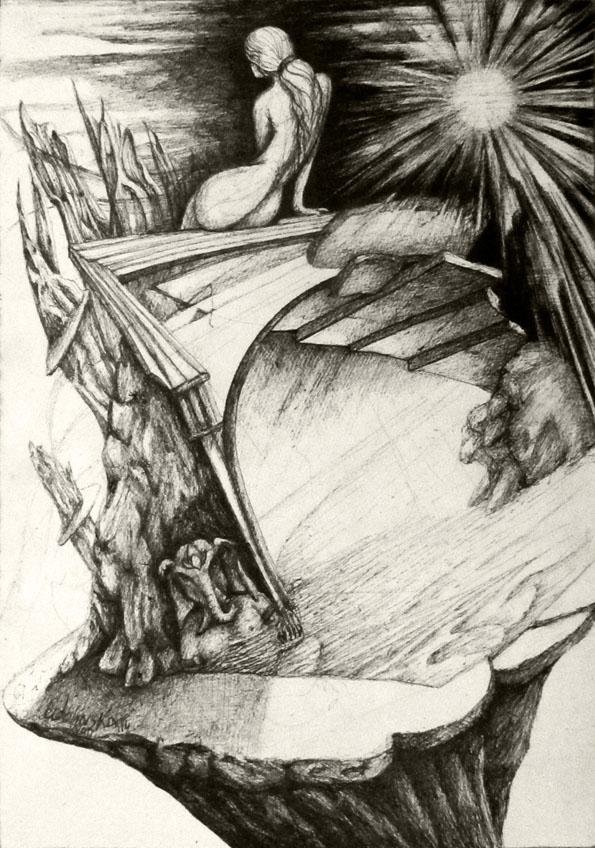 Meanwhile 12 - Ink on Cotton hand made Paper - 14 3/16" x 9 7/8" - 36 cm x 25 cm - Original for sale - © NAD WOLINSKA