Hi, I've noticed some people have some issues when posting their Steemit article on Facebook or Facebook groups. It will look something like this: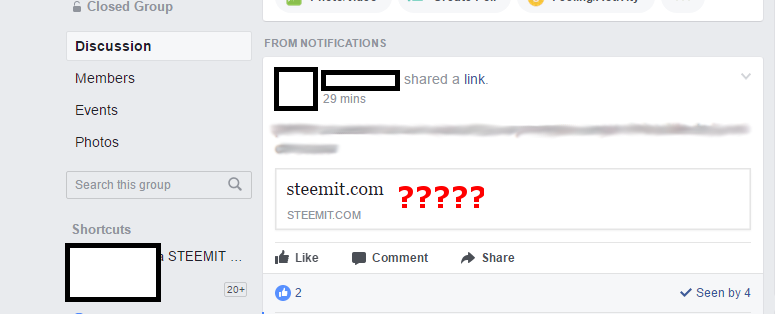 The reasons why Facebook won't pick up your articles' image and full description can vary, but you can find out why and fix them, by using
Just enter your article's link and press Debug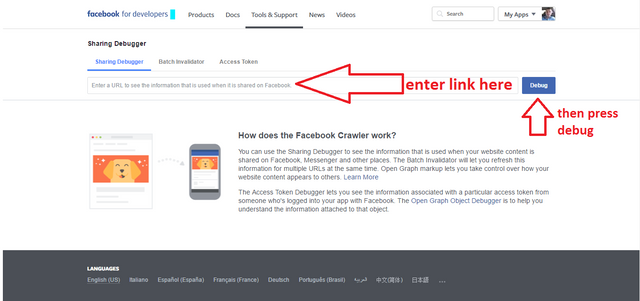 The app will scan your article, and if it's a freshly posted article, it give you the option of fetching new information: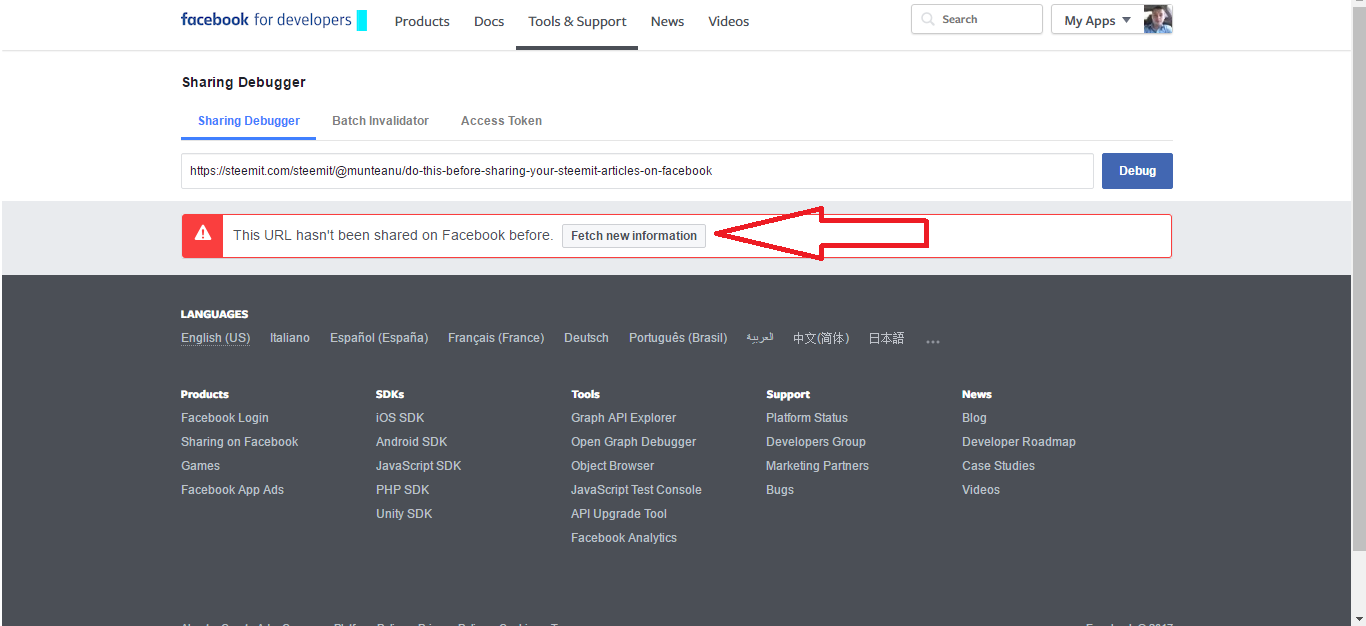 Then it will give some info about what you should fix on your post. It won't always be intelligible for a non-tech savvy person, but sometimes it's useful.
It might tell you that the image you've used for your article is too large (exceeds 8MB). You can fix that by either resizing your image or encoding it via an online service, like Compressor.Io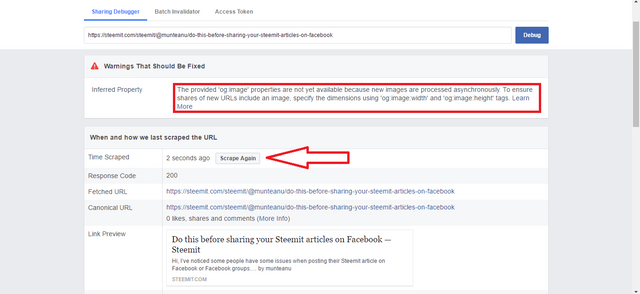 But what you should definitely do is press the Scrape button.
And finally you get the confirmation that Facebook has "read" your article's metadata.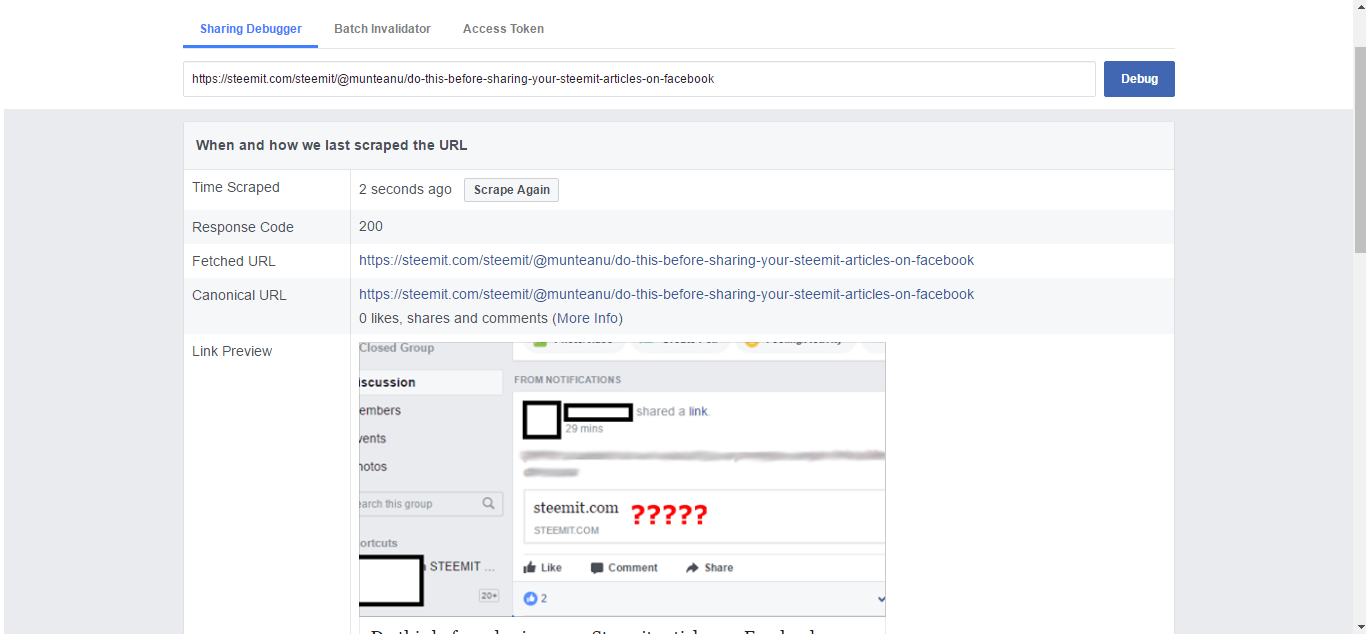 So, do this after you've posted your article on Steemit, but before posting in Facebook groups or your Facebook profile.
Hope this helps.