After Investing in Steem I locked it into Steem power locking it up - hoping this would motivate me to create my first post. I wanted to give the community a good first impression and put a lot of effort to create my post. After being content with the quality of my the 'article' it was ready to post, I was excited to finally get involved in the community.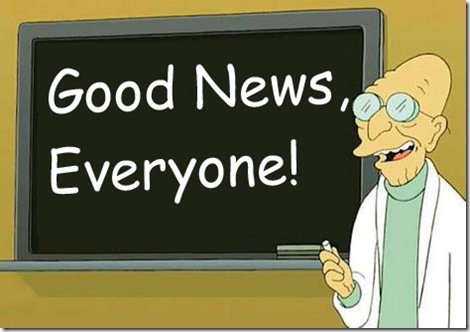 The response on Steemit was very flattering I got 16 upvotes and 23 VERY welcoming comments from people all over the world. If you haven't read my post yet I suggest you check it out!
Right before posting it on Steemit it gave me the option to also share it on Facebook, I really contemplated whether it was a good idea to cross my crypto-world with my personal world. I took the YOLO route and decided to share it to all my family and friends. Very few of these people were aware of my cryptocurrency enthusiasm and, I was expecting a very small response.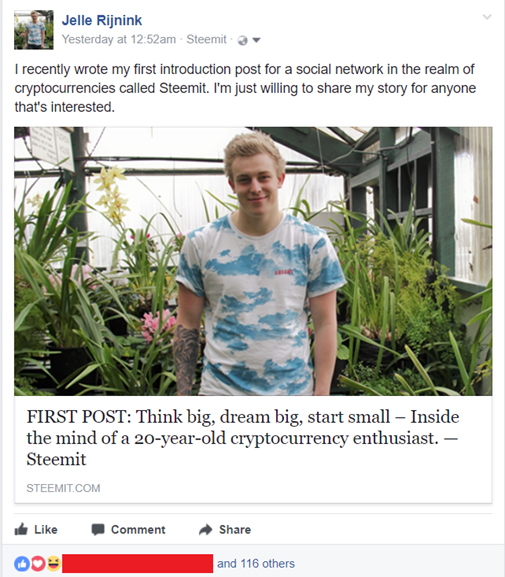 After only a couple days many of my old highschool friends, people I used to work with, family from Holland, and people I study with now gave me an immense amount of support, the response has been absolutely flattering!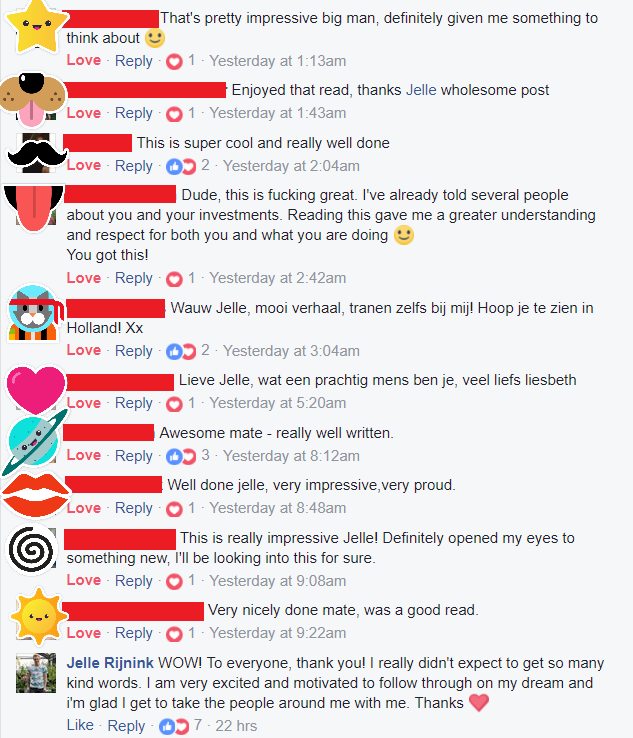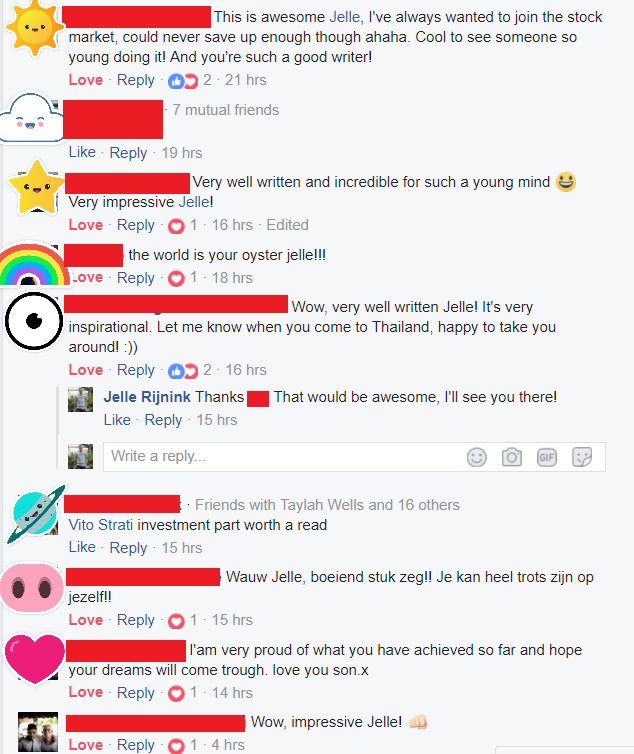 I had also had a local people message me on facebook eager to tell me about their similar interest in cryptocurrency. This was great to see as for many people cryptocurrency isn't something that is discussed openly as most people aren't involved yet. Each of them shared their stories and experiences to how they got involved into the crypto environment. This made me realize how diverse crypto followers are, to me its very valuable to be able to build personal connections through this online movement.
I also shared the post to the Crown (CRW) Mattermost chat, this is the community of the coin im most heavily invested into.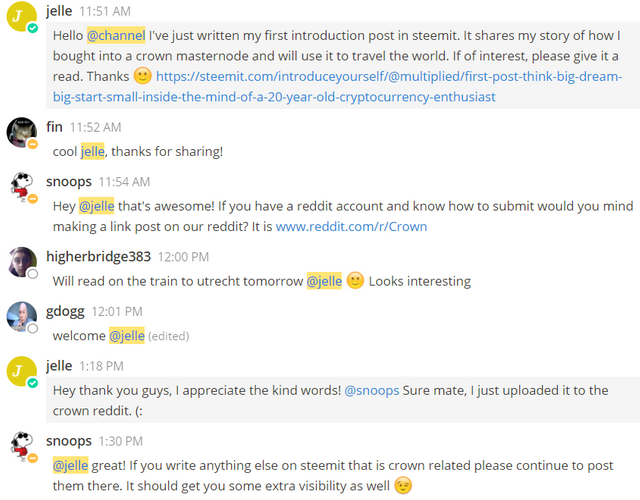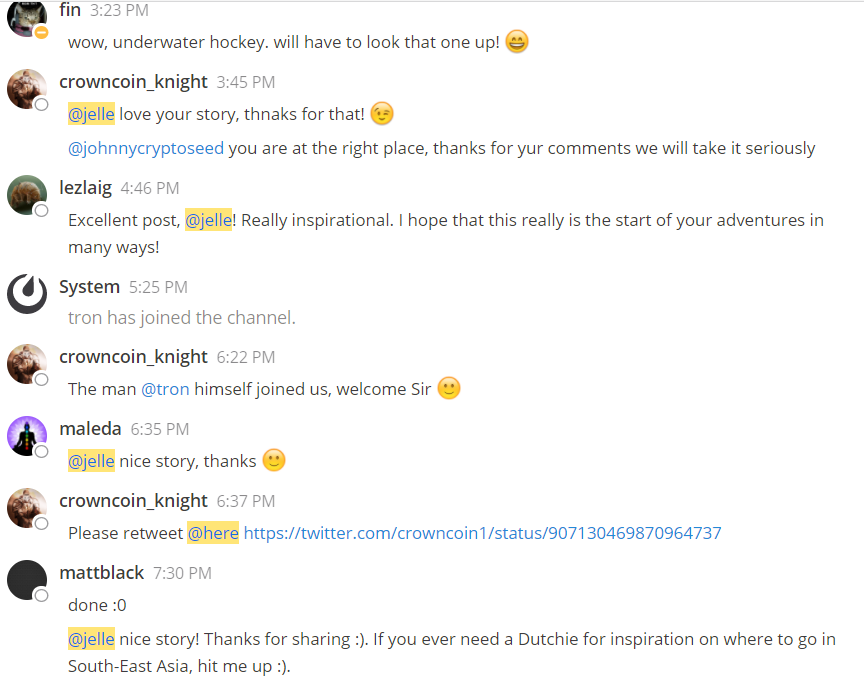 These are intelligent developers and investors from all over the world and once again, their response was absolutely overwhelming. They even went as far as asking posting it to their Twitter.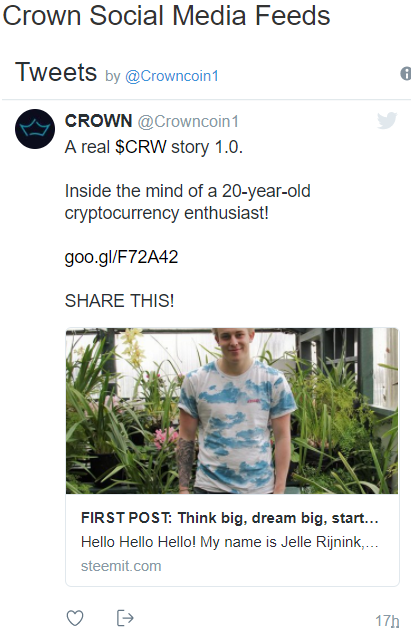 The last couple of days have been very eye opening to the amount of people I can positively influence. I'm feeling very optimistic about my Steemit future ahead!
Thanks sincerely to everyone! – Jelle