Today I woke up inspired to talk to people about Steemit and Bitcoin.  It's time we all start sharing the Steem Blockchain!!!!!
Welcome back to another vlog by your boy @mrviquez I hope you are all having a great blessed day!!!!! As for me you already know that I am living a dream.  I am living life on my own terms and I don't see anything slowing it down.  With every post I put out I feel like I am that much closer to achieving my goals.  My life long dream has always been to be an entertainer.  I feel like the power of Steem is making me into the ultimate entertainer!!!!!
Today I decided to walk around my area and talk to people about Steem. To show them what the Blockchain has done for me my family and all my friends that I have introduced to this revolutionary social media platform.  It's my first time going out talking to random people and filming it.  I am not shy by any means but it is gonna take some getting used to.  So from now on I will try to go out everyday and spread the word. Most people look at me like I am crazy and some just listen and nod their head with my words going in on ear and out the next.  Tomorrow I am going to try to go to a more crowded area and see how many people I can get on camera!!!!!!
Most of you have seen the ADSactly discord link on the bottom of my post recently.  So I want to take the time to speak about them. I spoke about them in more detail in the vlog as well. ADSactly is like a blessing sent from up above to Steemit.  They have been into Steem since it was 20 cents.  But they have recently decided to become more active on the platform.  They have their own Discord and have been very willing to help all the users on Steemit. They are looking for great thinkers and people willing to work to spread crypto knowledge all over the world.  Their name stands for Autonomous Decentralized Society Acting Cooperatively to Leverage You!!!!!! Click on the discord link in the bottom of the page!!!!!!
Music in this vlog is courtesy of yours truly!!!!! I am shooting a video to this song soon!!!! Stay tuned!!!!
I hope you all enjoy this video
Until the next post
STEEM ON!!!!!

Bitcoin SwC Poker, download and use affiliate code: Blazin8888 when creating an account for rakeback at tables!!!!!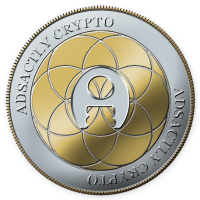 Click the ADSactly logo above to join their Discord and their mission to change the world with Crypto!!
If you haven't voted for a witness on Steemit click on the text to cast your vote for @theprophet0