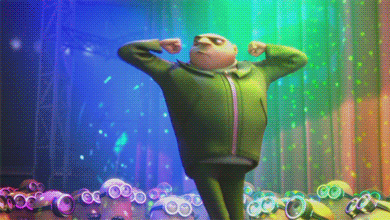 With the new Hard Fork 19 now active, the reward system is changed forever. Rewards for user's upvotes have skyrocketed. This is huge.   
Hope for the Future 
My vote value went from less than 30 cents to over several dollars! For the first time, huge swaths of users have hope. Their votes, comments, and contributions have visible and measurable value. This will have several effects: 
1. Motivation Effect – As the financial rewards jump upwards, so does the motivation for users to contribute, curate, and share their unique ideas. Participation is the very backbone of a social media platform like Steemit.  
2. Network Effect – Excitement about personal gains have the psychological affect to share success with others. We all like to 'show and tell' when it comes to our good fortune and smart decisions in life. The more people talk to others, the greater the interest in Steemit. New users will be drawn to the site, if for no other reason, but to check out what others are saying and experiencing 
3. New Users Effect – With new users seeing the value and witnessing others succeed, they will add more content and curate better blogs. This adds to the momentum and growth-at-scale. I will be looking at the new-user-signup stats for the next week. I expect a delayed surge, after current users get over the shock, of growth.  
4. Quality Effect – The tradeoff for such a dramatic boost in vote value, is each user now has a lower number of votes before their influence is depleted. This will drive people to be more selective in who and what they vote for. There could be some misuse, but the intent is that the very best content is upvoted and therefore receives more visibility. If it works as planned, this strengthens the peer-curation design of this open platform.   
Steemit Rises 
Now is a great time for the Steemit platform and the underlaying cryptocurrency Steem. I look forward to a few days of craziness as the new HF19 reality sets in. …then I expect a different kind of craziness to occur as the rest of the world realizes the opportunity.