💉 Flew Shot January 2️⃣0️⃣2️⃣2️⃣ 01/03 Monday Steemit Blog Post - JP Steinberg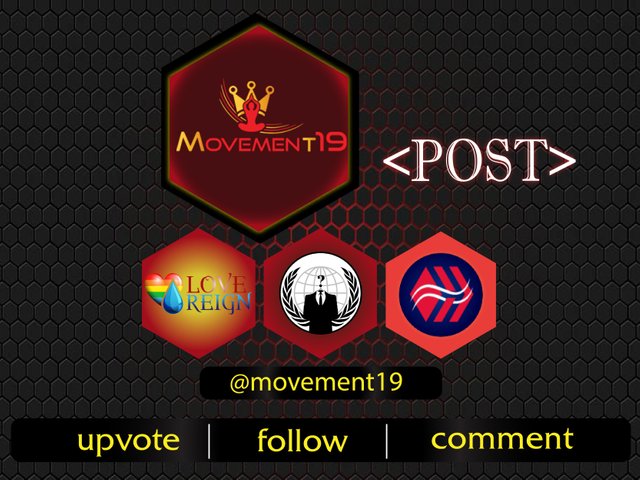 ---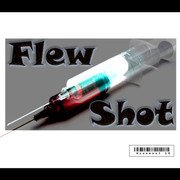 Flew Shot is the title of my serial posts about whatever random things a g'won. From writing about blogging to promoting my podcasting career, curating music & art to writing about sociopolitical issues, I'll create one of these at least weekly, often more. I will also sometimes use specific tags and communities for these posts.
---

---
I had my dates all mixed up this weekend. Yesterday I created my second
Sunday Series post
on
#Weedcash
and then realized it was Saturday. So today I'm a little ahead of schedule, which isn't something that happens all the time. So, I'm taking advantage and creating my Mondays post today. Hope you enjoy...
No resolutions.
Thank goodness the holidays are over. I hope you all enjoyed it and I hope this new years bring us all something better than the last two or three. I, for one, have much to look forward to. These aren't resolutions mind you, these are just things I am accomplishing right now.
I can't say that I am over the loss of
@samrisso
, what I am sure of is that having had him as a friend taught me so much. And I can move on taking with me the wealth of experience and knowledge I gained these past few tumultuous years and turn it into creative productive energy.

A couple of years ago I started a new business venture. I began to sharpen my skills in the field of marketing. I studied social media and search engine optimization. I practiced a lot. I spent money, I made money, I lost money, I invested money and time and energy in several different avenues. I acquired new skills and made many new connections.

I've revisited my passions, dreams and goals. To be frank, not much has changed as far as what I want to be when I grow up. I'm a DJ, writer, artist, promoter and entrepreneur. That's the foundation for what drives and motivates me, what makes me tick. Other than some jobs I've had to hold down for the sake of making ends meet, I've pursued my dreams and managed a career and a living doing much of what I love. And although circumstances over the last few years have seriously hindered progress, it is now time to focus and get shit done.

There will be many announcements being posted here and all over my social media accounts in the coming weeks as a new project unfolds. So far things have come along quite nicely. I've got a new website ready to launch along with new branding and content. I've got a Discord server set up to function as a virtual record store equipped with a radio station for 24/7 streaming. And I'm almost ready to return to the airwaves with
@msp-waves
and
@canna-curate
as well as relaunching my weekly music shows which have been on hiatus for far too long now.

Besides getting back into music, I think the thing I'm most excited about at this point is launching a new monthly journal in a digital and printed format. This is something I've wanted to do since I was a kid and made my own zines at my step-mom's job on a Xerox copier. I love to write, I love visual art and graphic design and with this project I can create something that offers both things to the world.

It might sound like I've taken on quite a bit. I have! I wouldn't want it any other way. I've spent enough time allowing myself to get off track and shifting my focus between bullshit jobs, family drama and extreme loss. I'm ready to grab that proverbial bull by its wild fucking horns and go full steam ahead. I'm ready to dive in headfirst and do what I do best, be productive, creative and constructive. I'm a little overwhelmed and even hesitant and apprehensive at times, but I know that the only way to succeed in life is to do what the fuck you do and to hell with all the haters and bullshit. For real.

I'm working on putting together a team of people who I know will bring so much to the table with these new endeavors I've undertaken. It is a family owned and run business, I have a partner whom I've been working with for a couple of years now on branding and marketing. I"m working on curating as many small local businesses to network and pool resources so that we can accomplish more together this year and build something truly sustainable and wonderful.

As always, thank you so much for taking the time to read this post. You're one of the most important pieces of this big picture. I really would have no reason to do as much as I do if it weren't for people like you who go out of your way to appreaciate what I and my family and friends offer the world. Seriously, THANK YOU.

We are currently running a delegate-a-thon with a goal of reaching ONE MILLION HIVE POWER. The HP will be used to reward all of he participants on Post Up, our weekly live curation podcast on @msp-waves. The links below will take you to hivesigner, a secure way to delegate your HP to any user. You can delegate for as long as you wish, for it to be effective we ask that you do so for at least a month.
| 100 | 200 | 300 | 400 | 500 | 1000 | 1500 | 2000 | 2500 | 5000 |
After clicking the link check the value, you may change it to any amount you desire. Enter your Hive username and use your Private Active Key to delegate. Please be sure to leave at least 50 HP in your own account. Also, new delegations override any old ones. If you need help feel free to leave a comment or contact us on Discord - Movement19#0266.
---

---
You can follow me on most major social media.




Follow @msp-waves for awesome weekly podcasts.
---
#vaccinescauseavianflew 💉