💉 Flew Shot January 2️⃣0️⃣2️⃣2️⃣ 01/06 Thursday Steemit Blog Post - JP Steinberg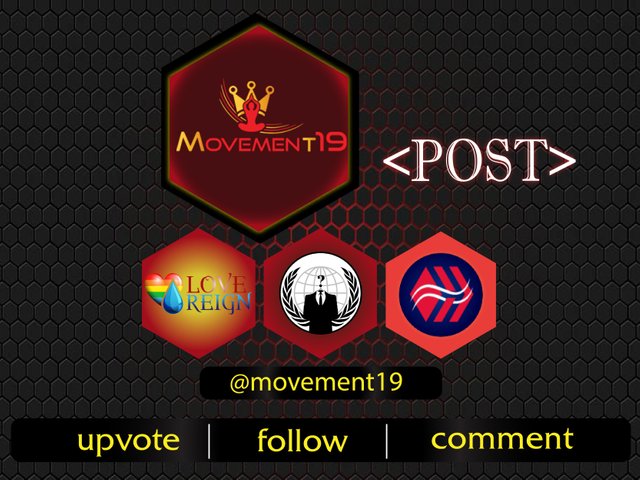 ---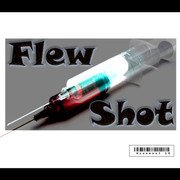 Flew Shot is the title of my serial posts about whatever random things a g'won. From writing about blogging to promoting my podcasting career, curating music & art to writing about sociopolitical issues, I'll create one of these at least weekly, often more. I will also sometimes use specific tags and communities for these posts.
---

---
Hive To The Rescue.
Normally, Thursdays are reserved for the preshow post for my weekly podcast Post Up on
@msp-waves
; however, the show has been on hiatus since the passing of my cohost and best friend,
@samrisso
. I'm almost ready to make a full return to the airwaves this month, I just need to square a few last minute things and deal with some logistics and budgeting. Today I will tell you a little bit about the show and I want to tell you how posting on Hive has helped my family get through some rough financial spots over the last few years.

Post Up is a live weekly podcast where audience members are invited to present any of their online content, be it a Hive post or anything they've posted on social media or really just about anywhere on the internet. The purpose of the show is to help content creators, bloggers or anyone to participate in an online show and tell. And for creators who seek to monetize their content it's a big plus to have a weekly platform where they can garner engagement from real live people rather than relying on algorithms or SEO. And for those just looking to make friends, well that just makes my job a lot easier and way more fun, LOL.

Post Up is not an original idea of mine. There are many other podcasts and chatrooms where this sort of curation takes place. I actually got the idea from another show that used to be on Thursdays run by
@shadowspub
. And even though my show is open to the public and any one can share content from any platform or website, there is tremendous advantage for those of us who do use Hive since we can upvote each others' posts and easily accrue higher payouts from our posts. It's a win-win for all involved.

Some of you who've been following my blog here are still not terribly familiar with Hive and have been hesitant to join us for one reason or another. Everyone has their reasons, and all in good time, etc. I love to see new people hop on and have success here on Hive, a platform that I've been passionate about for several years since first discovering decentralized platforms like Hive and Steemit. Besides the fact that I have made some great lifelong friends and have exposed people all over the world to my music and my life's work and my family and have also been able to discover so many incredibly talented artists from around the world I would not ahve otherwise, I have also managed to make some money along the way.

See, every time I make a post here on Hive something happens that cannot happen on other platforms such as Instagram or Twitter, I get a payout seven days later in the form of crypto currency that I can trade in for other cryptos or cold hard cash. And although I wasn't one of its earliest adopters who made six figures and millions from simply posting, I have made quite a few thousand dollars in spare change writing posts, commenting, upvoting and podcasting on this platform.

A lot of people have asked me about how this all works and how can this crypto currency hardly anyone has ever heard of have any value and actually be used as money? Fortunately, Hive and other platforms like it have people behind the scenes who know way more about blockchain and crypto than I do so that I can just tell you this. Hive has a wallet where your payouts go. That wallet connects to an exchange where I transfers the funds whenever I want or need to. That exchange allows me to cash out my Hive for Bitcoin or a number of other currencies. Then I can either just use those coins if someone or a business is willing to accept them or i can cash it out into my Coinbase or Wells Fargo account and voila!

Now, to be perfectly honest, most Hive users will say it does not behoove you to cash out to much of your Hive because it will reduce the upvoting power of your account. However, yesterday when my wife realized we needed new rotors and brake pads on the car and and we're on a very tight budget, I was happy to cash out a few hundred dollars worth of Hive so that my family can drive around safely with brand new brakes.

I've had to do this a few times over the years to catch up on bills and make ends meet. And I am extremely thankful for platforms like Hive, it isn't the only one I use which has enabled me to make some extra money creating content. And I am extremely grateful for all of the users on this platform who've dropped by my posts and clicked the upvote button and left meaningful comments and participated on my shows over the years. From the bottom of my heart, from my family and from our 2003 Subaru Forester, I send a heartfelt thank you.

We are currently running a delegate-a-thon with a goal of reaching ONE MILLION HIVE POWER. The HP will be used to reward all of he participants on Post Up, our weekly live curation podcast on @msp-waves. The links below will take you to hivesigner, a secure way to delegate your HP to any user. You can delegate for as long as you wish, for it to be effective we ask that you do so for at least a month.
| 100 | 200 | 300 | 400 | 500 | 1000 | 1500 | 2000 | 2500 | 5000 |
After clicking the link check the value, you may change it to any amount you desire. Enter your Hive username and use your Private Active Key to delegate. Please be sure to leave at least 50 HP in your own account. Also, new delegations override any old ones. If you need help feel free to leave a comment or contact us on Discord - Movement19#0266.
---

---
You can follow me on most major social media.




Follow @msp-waves for awesome weekly podcasts.
---
#vaccinescauseavianflew 💉