UnVoting and it's effects. One guy upvotes every post I make only to unvote it later. Whats the point?
Unvoting after baiting upvotes?
Hi guys, I have been using steemd to view my profile and check my voting power. I noticed one user @eliyahu keeps upvoting my posts, nearly as soon as they are made only to unvote them 12-24 hours later. This has happened for a few days in a row now.
It's not just me, it seems every vote this user puts down they un-vote at a later point in time.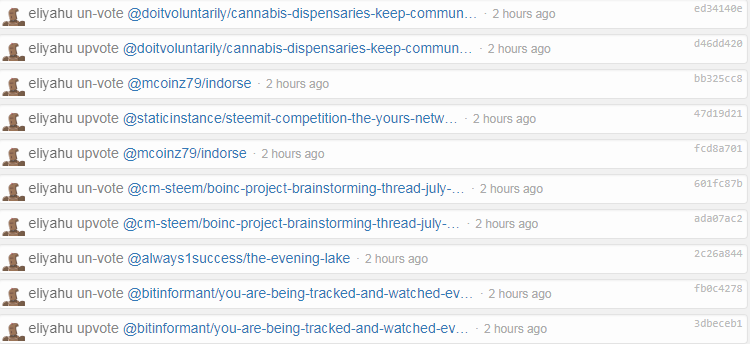 One other thing I've seen on a few peoples profiles are transfers to "null". Being a programmer I'm well aware of what null is however this just makes it more confusing because null in this context must be something different to my understanding of null.

null appears to be the first ever user created. I'm not sure what purpose this account has, it just receives money and doesn't do anything?
---
Now I don't really know whats going on here, I have a few unanswered questions:
Do they lose curation awards when un-voting?
Are they trying to bait upvotes from others?
@eliyahu what does un-vote do and when do you use it?