Bankera ICO Serious Crypto Banking for the Blockchain ERA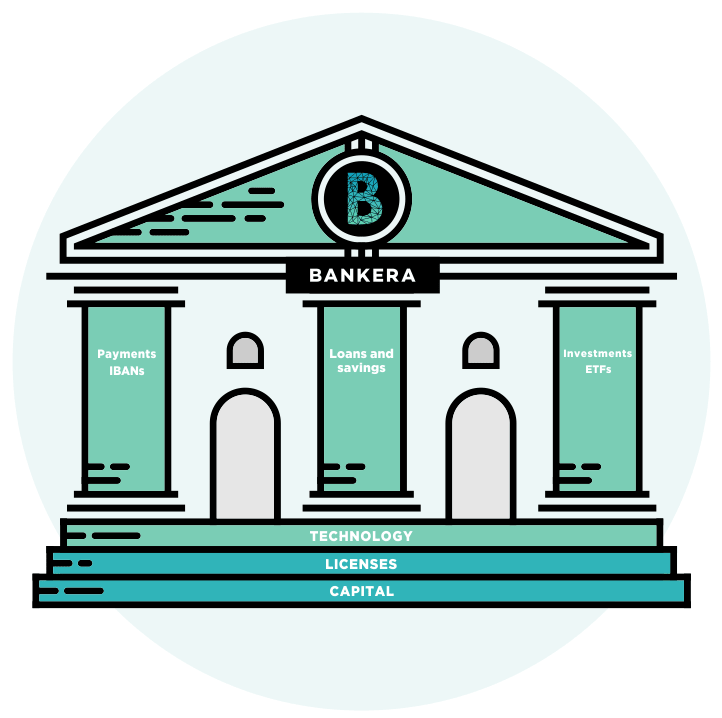 Good evening dear People,
I would like to take a look at Bankera ICO today. I joined ICO as soon as Bankera pre-ico started, because I used SpectroCoin for more than 5 years and I know that I can trust them. First of all, I bought a few thousand tokens, but then noticed that they give a comparatively insignificant commission, which is 20% of total earnings of company when people make transactions. So I decided to buy more tokens, almost 8000, so now I have 10,000 of them. It's a pity that my finances did not allow me to buy a million tokens because I would be paid about 80 euros a week on commissions, and at the end of the ICO and then ICO finish it would only grow... Because more people are joining Bankera.
The Bankera itself is owned by Lithuanian people, who are well-known and reliable among the residents of Lithuania. People are not complaining about the services provided by SpectroCoin, and company have been doing well for more than 5 years. The Bankera is set to become the new cryptocurrency bank, it is already possible to get IBAN through SpectroCoin, and it was possible to get a bank card, but it was temporarily suspended, most likely until the ICO ends, and then the bank cards will be issued by Bankera, but not by SpectroCoin. SpectroCoin will become only exchanger.
In short words, with the team that stands behind Bankera and people trust, I believe that at the end of the ICO, the token will skyrocket at an expense from 0.024 euros to 1 euro and more, while looking at the five-year perspective, it would be even possible for a Bankera token to reach 100 euros, okey 10+ euros for sure ;) Why? Because they will grow like a real bank of cryptocurrency (probably best one), they will use investments, loans and more.
Also want to say, that more then half of ICO already sold out, so hurry up and don't be last...
I putting here couple screenshots how looks SpectroCoin from inside and how I earn commissions. Hope you can see screenshots and they are not to small... :P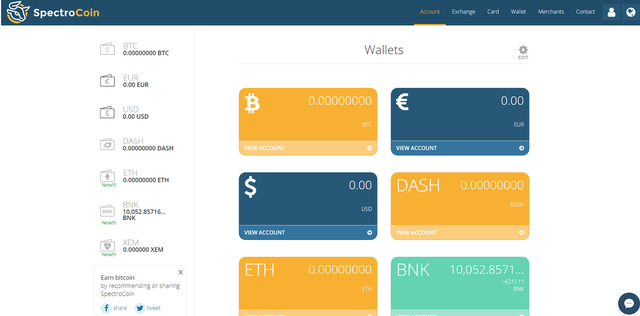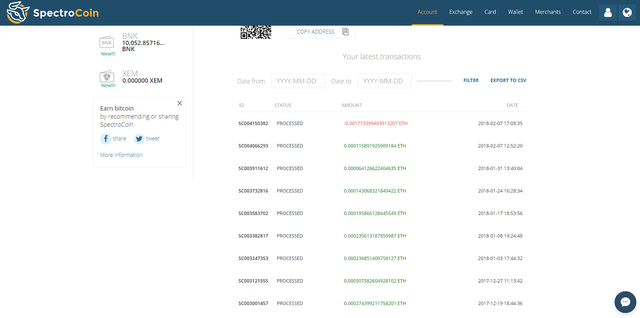 Time to Join one of the best ICO.
Links for more info and wallet to buy tokens.
https://bankera.com/?ref=628172875
https://spectrocoin.com/en/signup.html?referralId=628172875
Thanks for reading my post, hope you will join the Future ;)
Upvote, resteem, comment below :)
Bankera picture taken from official page of Bankera. https://bankera.com/