The Opera browser opens its built-in cryptocurrency portfolio for desktop users
We know that the incorporation of crypto to different phases of technology is something that many companies work for. Throughout the year we have brought news about different companies that start to relate either with Blockchain or cryptocurrencies, and that is precisely what is happening now in Opera, the browser's creator corporation that is currently used by 322 million people. in the whole world.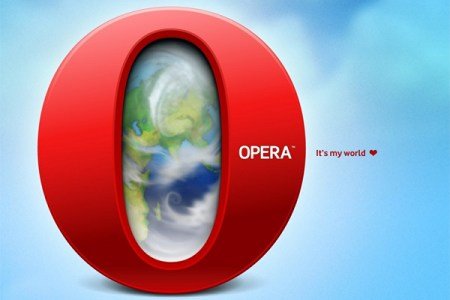 Opera browser - Cryptocurrencies
Opera, the Norway-based company that designed one of the most popular browsers in the world, has decided to add a mobile cryptographic wallet to its desktop version, as reported by Bitcoin News on August 8.
A spokesperson for Opera explains that the implementation of the desktop wallet is designed to address two main problems for its users.
1- Opera users will no longer need to install and configure an extension in their PC browser, only to connect the browser with the wallet mobile application by scanning a QR code that gives them access to their mobile wallet.
2- The secure locking of the phone system will be used to store the keys, which allows people to sign transactions with their fingerprints instead of using long phrases, while the keys that control the assets will remain stored only in the phone number. user.
"By adding a cryptographic portfolio directly in the browser, we eliminate the need for complex extensions or separate applications," said Charles Hamel, product manager of Opera Crypto. "Open the PC browser to encrypt marks the second step of the company towards the creation of cryptocurrencies and the conventional Web 3.0".
As CryptoTendency previously reported, when it was released in a private beta version in July, the current version of the application only supported ETH, ERC-20 and collectible ERC-721 tokens (which are automatically presented to the user). However, the developers plan to add support for additional cryptocurrencies in the future.
Opening the desktop browsers to a cryptographic wallet is part of the company's long-term strategy of focusing on more demanding users with built-in functions. Krystian Kolondra of EVP Browsers stated that:
"At Opera, we try to stay at the forefront of innovation. Our next goal is to make crypto integration the mainstream. We believe that blockchain technology has the power to transform tomorrow's web and hope it will make a big difference in the years to come. "