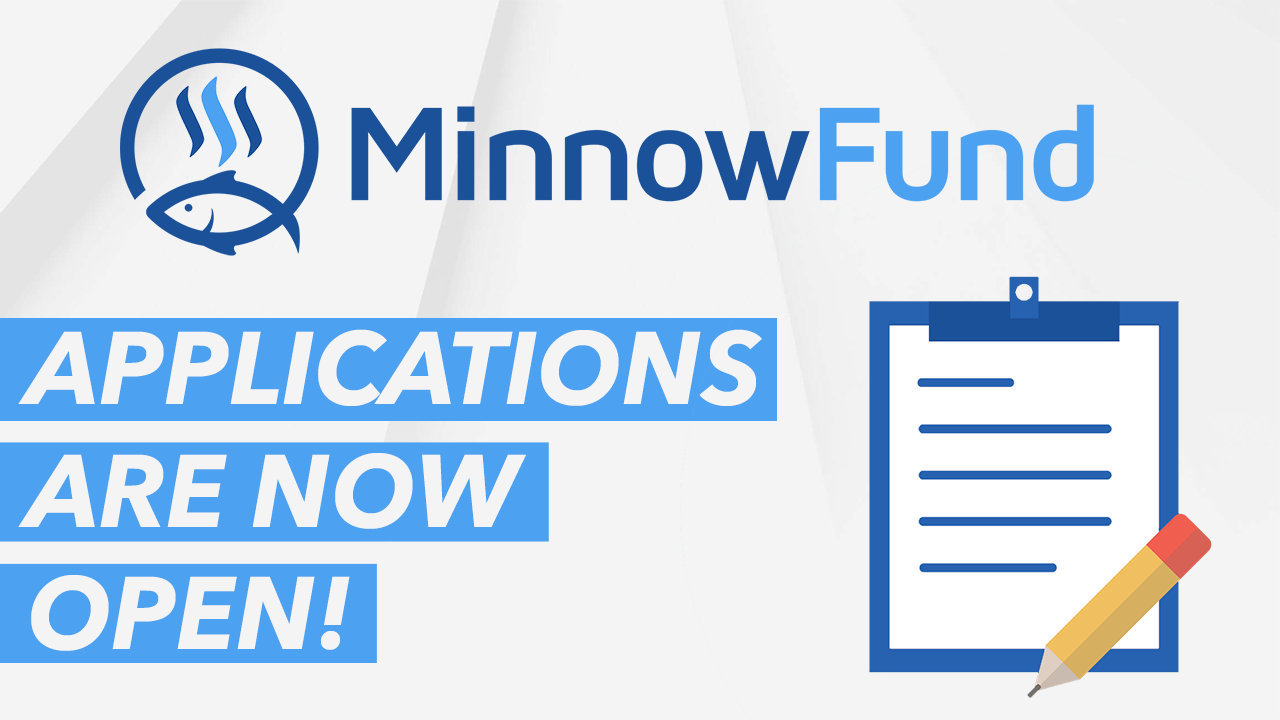 Submit Your Applications Now!
Are you a minnow and looking to boost your Steem Power?
Now is your time to take advantage of @minnowfund's FREE Delegation Service. Our mission is to help minnows build their channels through education and SP delegation, which improves their upvote worth and curation rewards. Steem Power also provides you with more bandwidth for you channel so you won't have any issues with posting, resteeming, and/or commenting.
This service is funded and supported by the @brandonfrye upvote bot service and its delegators. Special thanks to everyone who has invested.
How it Works
Each week we delegate 50 SP to one user who submits an application and makes the final cut in our community driven voting round next week. They will keep this delegation for a total of 45 days.
You will have until Monday to submit your application. On Monday we'll announce the candidates who made it through the application round and then give the @minnowfund community until Wednesday night to pick a winner.
On Thursday we will announce this winner and provide them with our delegation which they will hold onto for a total of 45 days.
Requirements for Delegation Consideration
Account no less than 4 weeks old
Post regularly (min 15 posts) in the last 4 weeks
Maximum of 150 SP in Your Account
No Plagiarism, Spam, or Misconduct on/from your channel
Have clear goals for Steemit outlined in a blog post on your channel (Niche, Purpose for Using Steemit, Goals, etc.)
50 Followers Minimum (this is to see that you're putting in effort to build)
History of leaving valuable comments on other channels
History of engaging with your Steemit following
Currently only supporting accounts who share video or written content (including photographers with commentary)
Cannot have submitted an application in the last 30 days
These requirements are in place to ensure that those we're investing in have invested in their own success first. We also don't want anybody abusing our service and keeping others from this opportunity.
How to Submit Application
To submit your application, simply click the button below. You will be taken to a Google form to fill in your information. Please fill in the answers completely and to the best of your ability. And stay tuned for next week's list of candidates which will be announced on Monday!