PSA - Beware of Phishing Email Looking Like From Binance Announcing ERC-20 Token Trading in Attempt to Steal Your Private Keys
An email is making the rounds looking very similar to Binance email and announcing support for ERC-20 tokens. With this supposed service you would be able to trade your ERC-20 token straight from your address without transferring them to the exchange - similar to a decentralized exchange.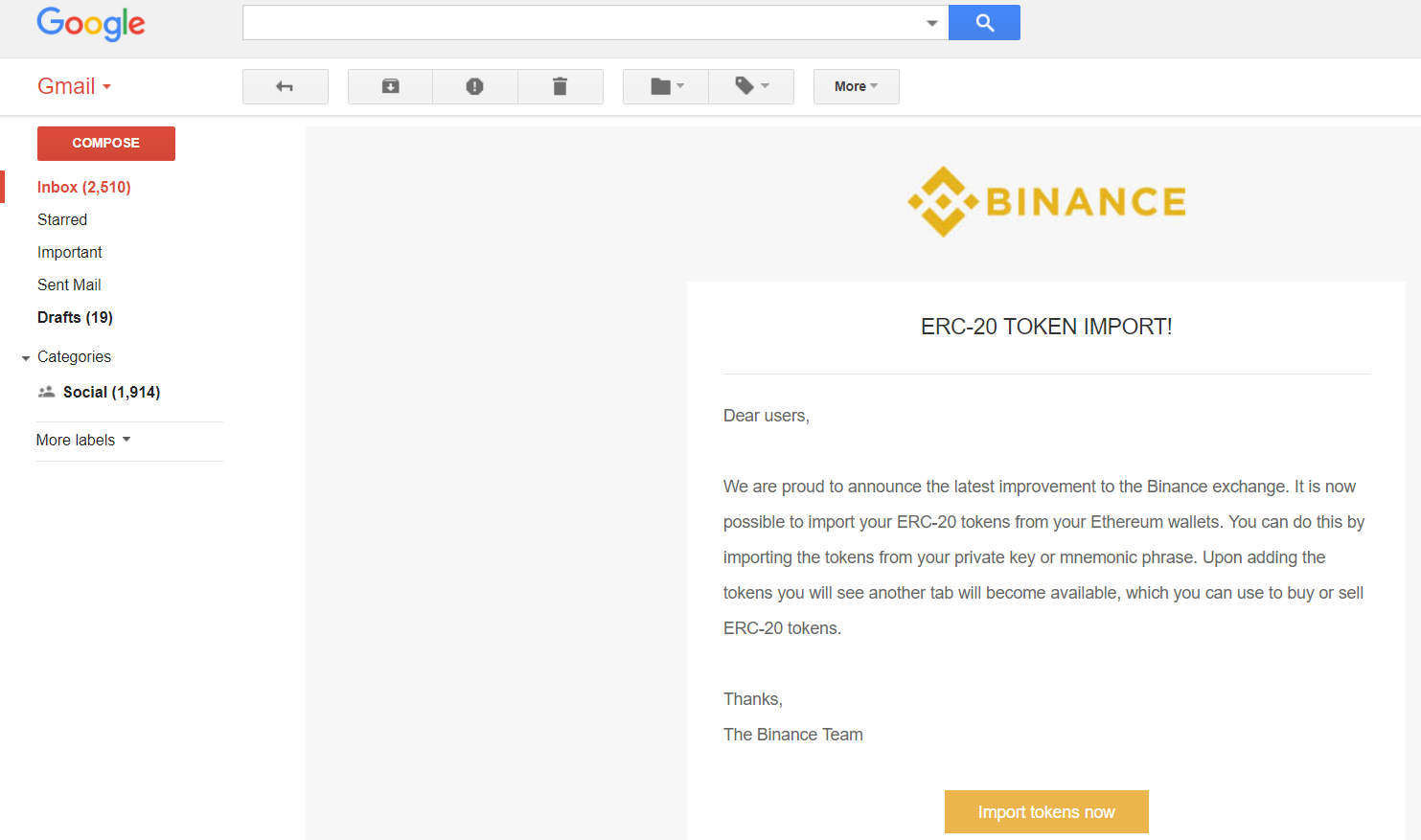 Source: Email.
For those who use Binance, this "great news" might seem the best of both worlds where they can now trade from their wallet. Unfortunately, this email is apparently NOT from Binance. It is a phishing mail to try to get you to provide your private key!


Source:
https://twitter.com/binance/status/977711473698004994
Please pass this message by resteeming it because this one looks like it has the potential to trick quite a lot of people, including even those who are normally careful - because it looks like something a leading exchange could possibly do.
Never Upload, Provide, Give Out Your Private Keys! Ever!
Resteem, upvote, and follow for useful information and commentary on tech, cryptos, blockchain, news, life, and everything in between :)