I recently read about a service provided by @xtrodinarypilot where he provides an easy way to buy gift cards with Steem! If you can't pay with Steem directly then this is the next best thing. So, I decided to test it out with an itunes gift card today. It only took about 7 minutes to get my gift card after my payment was confirmed.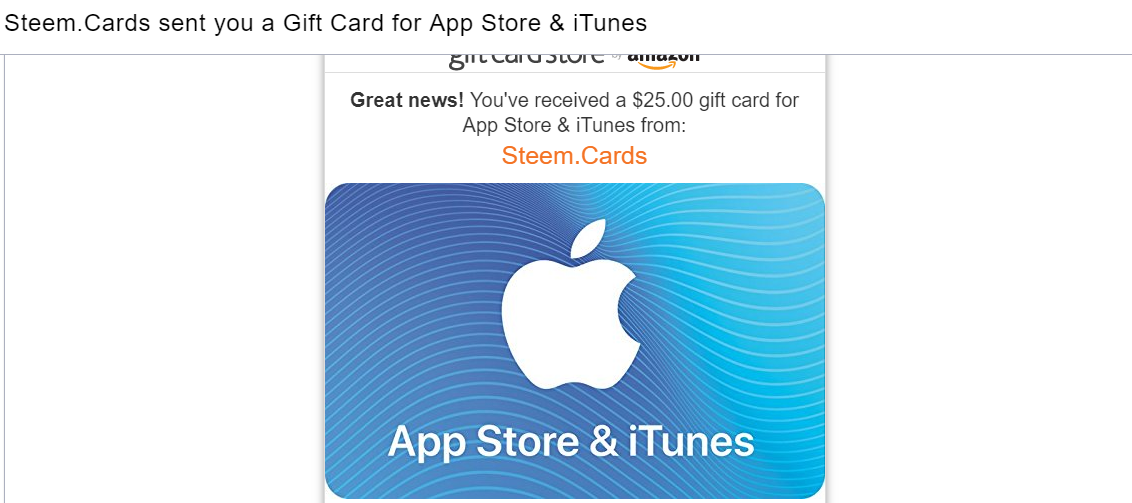 The Steem payment method uses Steem Connect which is super easy and fast. It figures out the correct amount for you, and you can just click to confirm payment in either Steem or SBD. This means there's no accidents when entering the amount needed to pay.
As far as the itunes cards go you'll be e-mailed a link, and then asked to redeem the card. I assume this is for in case you mess up entering your e-mail, and you need it sent again? In the case of itunes you'll be given the code which you can then pop into your Apple account. Here's to show that the cards actually work.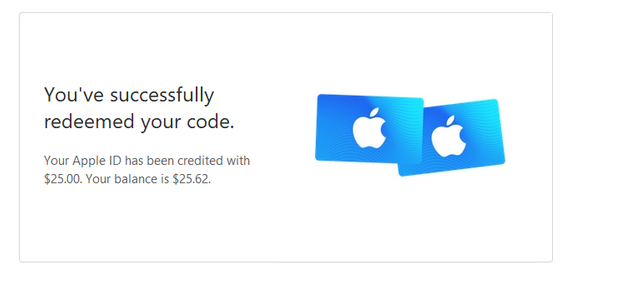 Just a note, that unlike other gift card sellers these are new giftcards sent from an Amazon partner. That means you don't run the risk of getting one that could be emptied or purchased with a stolen credit card! Third party sites might offer a discount, but there's a big risk associated with it. Where as Steem.cards does not have this problem since your gift cards will not be second hand.
When buying a gift card make sure to read carefully! I see that he has added Amazon cards for multiple countries. If you buy the wrong one it won't work on your version of Amazon. So, be sure that the card you buy will work in your country.
He also offers prepaid Vanilla Visa cards up to $500. These are physical cards that need to be mailed, but that means you can use them at gas stations or grocery stores! I've used these before (not from steem.cards though), and they're pretty nice honestly. You can use them almost anywhere, they have a pin number, and the website allows you to check the balance and see where you've spent money just like a bank account does. I'll be trying out one of these soon, and thanks to @xtrodinarypilot for providing a great service.
PS. If he reads this I'd love to see giftcards added for more restaurants and eBay. Or virtual visas that can be used without the 7-10 waiting period for the physical cards to buy stuff online. : )