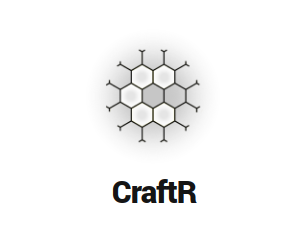 In this topic I will introduce the purpose of CRAFTR Project ICO that was born to bring the e-commerce of development resources to the Web 3.0 world through a decentralized platform, featuring token payments and storage of digital resources made available by vendors. Craftr Project is cryptoccurency that will be use as payment system and give the chance for us to improving our capability, such as making video game, make yourself be more professional in making 3D Models, editing video clips and movie be more easily with use the system that will be applied by CRAFTR Project. Besides that, this project will prepared web store for everyone to purchase some product their need with using CRFT Token as payment system and enjoying low fee transaction.
---
The Craftr Project give us a chance to cooperate and becoming their partnership in building new business, for example prepared Web Store and selling products but everyone who want to buy our product must using CRFT token in transaction between buyer and seller. The process didn't stop from in this case, The developer team has allocated 5% for bounty who want use their skill in promoting, Developer app device, making video advertising of some products or advertising of CRAFT, and etc
"related with vision and mission of CRAFTR Project. "
.
---
Three Factor Of Quality Services Craftr Project :
Customer - Buyers will reach a wide range of products targeted to multiple development environments and will pay through a fast and decentralized system, enjoying the full benefits that the Blockchain can give.
Vendors - Developers that will decide to sell their resources will earn CRFT tokens from customers by posting their item in a editable section. The satisfaction will come from the fast weekly cash-outs that we will offer.
Investors - They will keep the tokens until trad-able and when customers will need them for buying items in our store, they will reach the exchanges to purchase some of them from the investors.
The simple simulation you can see picture below :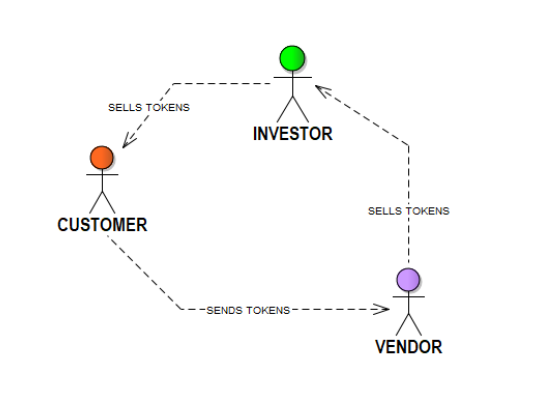 From three point above, you can consider or choosing the right way to joining this project, or become an Investor in supporting this project. Because the token of this project has trade in CoinsMarkets Exchange and this chance for you to purchase this coin in cheap price before this project has launched their new platform (New System). This project has prepared offline wallet that supporting Windows & Linux system, so you can download in This Official Site
**How To Use Offline Wallet Craft Coin**
For More Information, You Can Find In This Below:
This Project For You....Join & Show Your Skill Become Partnership