Dakota RI-001 Seulawah is a transport aircraft which is the 2nd aircraft. belongs to the Republic of Indonesia. The Dakota type aircraft with the RI-001 wing number which was given the name Seulawah was purchased from donations from the Acehnese people.
Dakota RI-001 aircraft This seulawah is the forerunner to the establishment of the first commercial airline company, Indonesian Airways. This aircraft was very large in its initial struggle for the formation of the Indonesian state.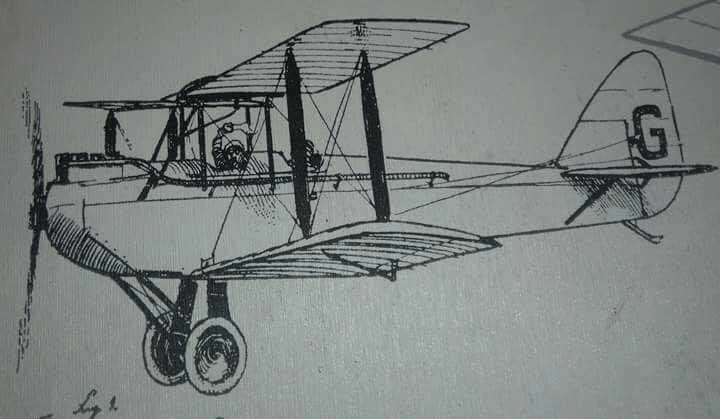 This Dakota DC-3 Seulawah aircraft has a body length of 19.66 meters and a wingspan of 28.96 meters, powered by two Pratt & Whitney engines weighing 8,030 kg and capable of flying with a maximum speed of 346 km / hour.
History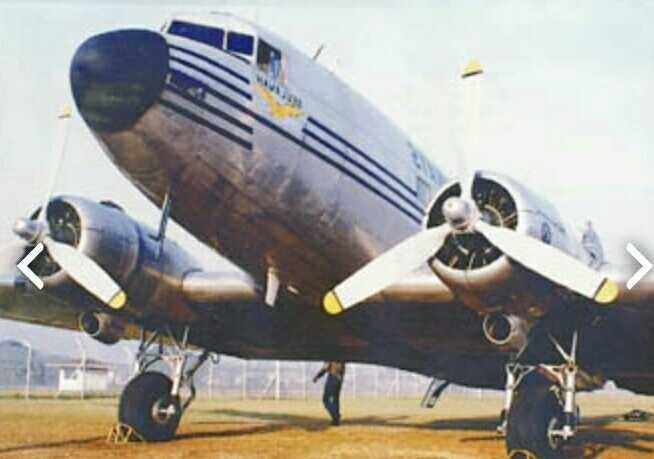 Monument to the Dakota Seulawah 001 aircraft at the Blang Padang field, Banda Aceh
KSAU Air Admiral Soerjadi Soerjadarma initiated the purchase of transport aircraft. The Bureau of Indonesian Air Force Plans and Propaganda led by OU II Wiweko Supono and assisted by OMU II Nurtanio Pringgoadisuryo is believed to be the implementer of the idea.
The bureau then prepared approximately 25 Dakota airplane models. Then, Head of the Indonesian Air Force Propaganda Bureau, OMU I J. Salatun was assigned to follow President Soekarno to Sumatra in order to raise funds.
On June 16, 1948 at the Kutaraja Hotel, President Soekarno succeeded in arousing the patriotism of the Acehnese people. Through a committee chaired by Djuned Yusuf and Said Muhammad Alhabsji, donations were collected from the people of Aceh equivalent to 20 kg of gold.
The funds are then used to buy a Dakota plane and become the first transport aircraft owned by the Indonesian nation. Dakota aircraft donated by the people of Aceh were later named Dakota RI-001 Seulawah. Seulawah itself means "Golden Mountain".
Monument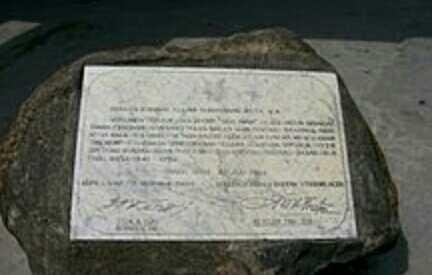 Inscription monument of Dakota Seulawah aircraft 001.
On July 30, 1984, Commander of ABRI General L.B. Moerdani also inaugurated a monument located in Blang Padang Field, Banda Aceh. The original aircraft is stored in the Beautiful Indonesia Mini Park
This monument is a symbol that the contribution of the people of Aceh is very large for the struggle of the Republic of Indonesia at its inception.
See also
Dakota RI-002, the first aircraft of the Republic of Indonesia.
Reference
The aircraft with the RI-002 wing number was officially recognized as the first aircraft belonging to the Air Force. While RI-001 registration number is allocated for the Indonesian presidential plane in the future.
The Foundation of the National Archives Building of the Republic of Indonesia held the RI002 exhibition: A Comparative Way of Friendship. This event was an exhibition about the beginning of the establishment of the Indonesian Air Force (AURI) with its first aircraft, RI002, at the time of the independence revolution. ", Jakarta, Kompas - Tuesday, May 5, 2009