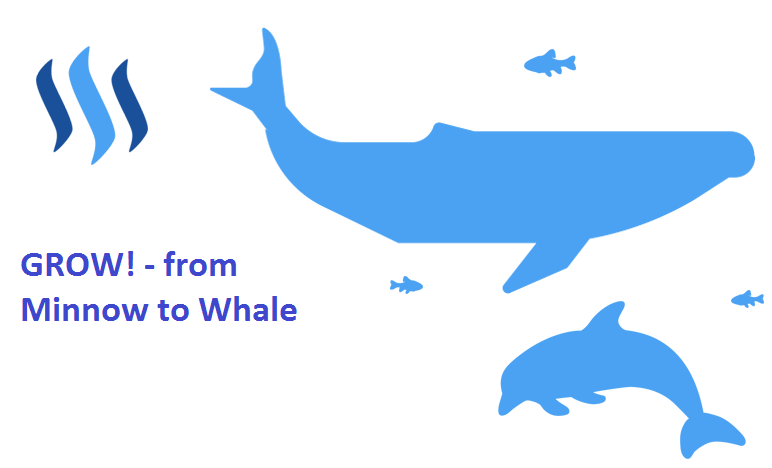 Life as a minnow can take its toll on those not inducted into the nuances of steemit. One soon finds out that without steem power upward mobility is restricted. Don't fret though there are many folks out there sharing things that you can do that won't cost anything but will help you grow on steemit..
here are some of the best FREE ways to earn SBD easily as a minnow.
Use free SBD daily faucets by @sydesjokes, @accra and @sbd.giveaway
these three profiles run daily faucet posts where anyone participate. It is as simple as Upvoting and Resteeming the post and its smart to write a comment so you can be sure to get your rewards.Please try not to spam their comment sections! All SBD collected by the post and the possible contribution sponsors; will be divided between the participants. Your payout will arrive within 7 days of the posts creation. with these profiles it is possible to earn from 0.001 and 0.03 sbd daily.
for the method above you should sign up for steem auto and follow @accra so you can ensure daily payouts. the @accra profile is always in search of new bounties and giveaways to share with its supporters. check this post out to learn how to use Steem auto
How to get free upvotes
You are eligible to get a free upvote from minnowsupport bot every 48 hours. do recieve your payment you have to follow these steps:
Join their discord channel
search for minnowsupport
Find the Discord the channel #registration and enter "$register @yoursteemitname"
You will need send 0.001 STEEM to @msp-reg. you will have get a code in the chat when you use $register put that code in the memo of the transaction.
after sending the registration fee to @msp-reg you can now ask the minnowsupport bot to upvote your post. THis is done by going to the #upvote on discord and and posting $upvote then add the url_of_your_post. Please familiarize yourself with the following rules to keep from getting put on the black list!
1.You can only upvote once every 48 hours.
Your post must be least 20 minutes old before you can ask for an upvote
Posts that are older than 2 days can not get upvotes
Join a community
Now that you are a member of the minnow support project you can use their discord to make a network of people who you can collaborate with and earn more. One such community you could look into joining is the @accra community; they seek to help minnows grow in an organic manner. You can follow their curation trail or you can post QUALITY content in the #accra tag. They also have a discord channel that you could use to share your posts and grow your network. if you are interested reach out to @accra or @richforever for more help!
Join Kryptonia.io
Joining kryptonia.io will help expand your audience and profits exponentially! Not only do you earn Superior coin for completing tasks like upvoting you also can post tasks to have your post receive more exposure. It is a good tool to use if you are a minnow and it is a promising platform if you are an investor. I am earning daily curation rewards from upvoting and commenting Kryptonia tasks. In a later post I will put out a tutorial for you all to get acquainted with Kryptonia.
Join Manabase
Mannabase wont help you earn STEEM but it will help you earn free cryptocurrency. Mannabase is a Basic Income Initiative that leverages cryptocurrency to distribute weelky payments of its native currency. chaeck it out [here] and start earning your free coins!
Did I miss something or do you have a question? Feel free to reach out to @accra @richforever or @masterroshi with your questions and we will help clarify.