Hurra! I got a big upvote from @adsactly today
Today when I get up early in the morning I was noticed that my reputation rank is increased to 34 .... I was very exited to see that because my reputation rank was 32 yesterday.
Than I start searching for any big upvote which is the caused to increased my reputation rank.
I checked all of my posts but found nothing there which could causing this big change.
Than I come to my comments tab and I am very happy to see that sir @adsactly give me a big upvote of $1.38 on one of my comments. It was really a great support and appreciation for me.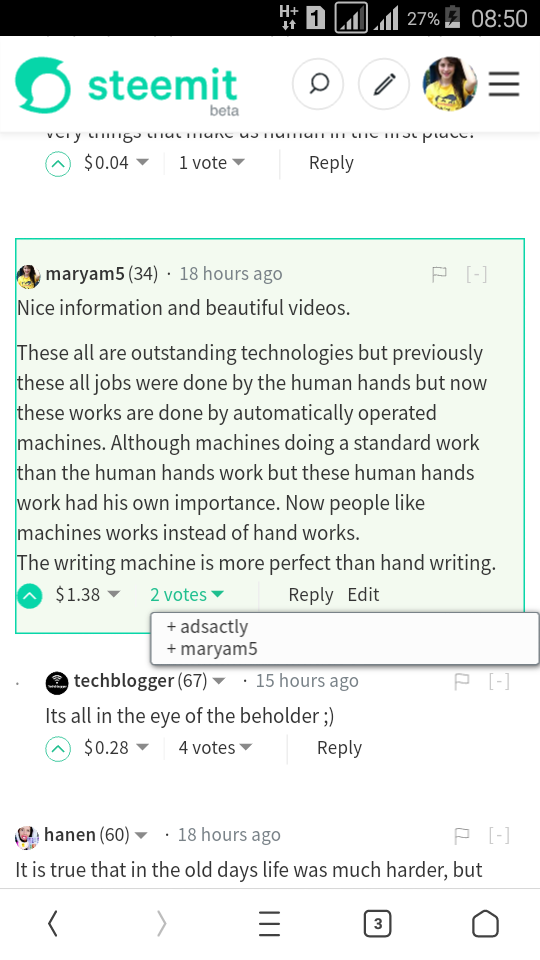 I didn't received this type of upvote previously. It is a big achievement for me as well.
I am very thankful to sir @adsactly who always support and guide me on steemit platform.
Thanks for reading my happy post and also thanks for your guidance, support and appreciation to me.
Note : my English is not good, please ignore me if I committed any spelling or grammar mistake and also I will appreciate if you guide me to correct my mistakes. Thanks