Copa Italia // JUVENTUS VS INTER // 0-0 / we come back
Buenas tardes o noches, o inclusive por la mañana dependiendo de donde me leas.
Después de mucho tiempo ausente de la plataforma he vuelto gracias a la gran influencia que ha existido en torno a las crypto por la gran sacudida del precio a la alza de diversas monedas gracias al apoyo de diversos empresarios y / o compañías que han preferido optar por el btc u otras como activo refugio o de inversión.
Veamos si ahora si el impulso será para quedarse o tendrá caídas como en otras ocasiones, pero bueno volviendo al tema que nos interesa o por lo menos a mi en cuestión.
Hoy se disputo uno de los partidos de la copa Italia, mas específicamente el juego de regreso de Juventus contra Inter.
En la ida recordemos que le partido quedo 2 a 1 a favor de los bianconeri, y a pesar que el inter durante los primeros 30 minutos domino completamente el juego, en todo aspecto; disparos a portería, posesión de balón, más precisión de pases, no les fue suficiente siquiera para hacer un gol.
No sé si llamarlo suerte de un equipo o mala suerte del otro, creo que faltó contundencia durante el partido.
El Inter ahora si ya fuera de toda competición excepto la serie A que se encuentran segundos, mientras que la Juventus ya es finalista en copa Italia y la semana que vienen vuelven a Champions para enfrentar al Porto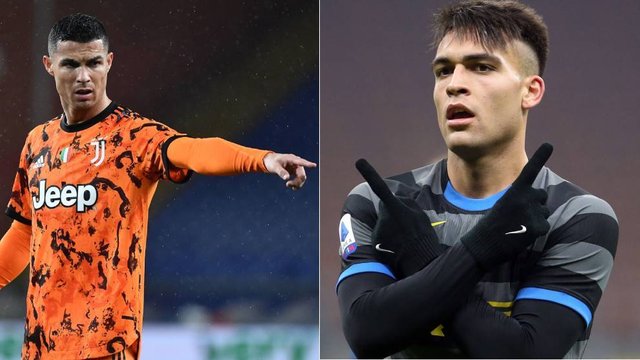 source
---
---
---
English
Good afternoon or evening, or even in the morning depending on where you read me.
After a long time absent from the platform, I have returned thanks to the great influence that has existed around crypto due to the great shock in the price of the rise of various currencies thanks to the support of various entrepreneurs and / or companies who have preferred to opt for the btc or others as a safe haven or investment asset.
Let's see if now if the impulse will be to stay or will have falls as on other occasions, but good going back to the subject that interests us or at least me in question.
Today one of the matches of the Italian Cup was played, more specifically the return game of Juventus against Inter.
In the first leg, let's remember that the game was 2 to 1 in favor of the Bianconeri, and despite the fact that Inter completely dominated the game during the first 30 minutes, in every aspect; shots on goal, ball possession, more passing precision, it wasn't even enough to score a goal.
I don't know whether to call it luck for one team or bad luck for the other, I think there was a lack of forcefulness during the game.
Inter now is out of all competition except series A that are second, while Juventus is already a finalist in the Italian Cup and next week they return to the Champions League to face Porto