WE ARE BACK !!!
Hello my Steemit friends.
It's been quite long since my last post here on steemit. It's been a difficult year for all of us, but with God's help we have managed to keep the hope and the positive thinking. I hope you all are doing well and are safe.
After a year and a half in lock down due to the pandemic, we are finally going out again. Relaxing with my twin champion @annadeda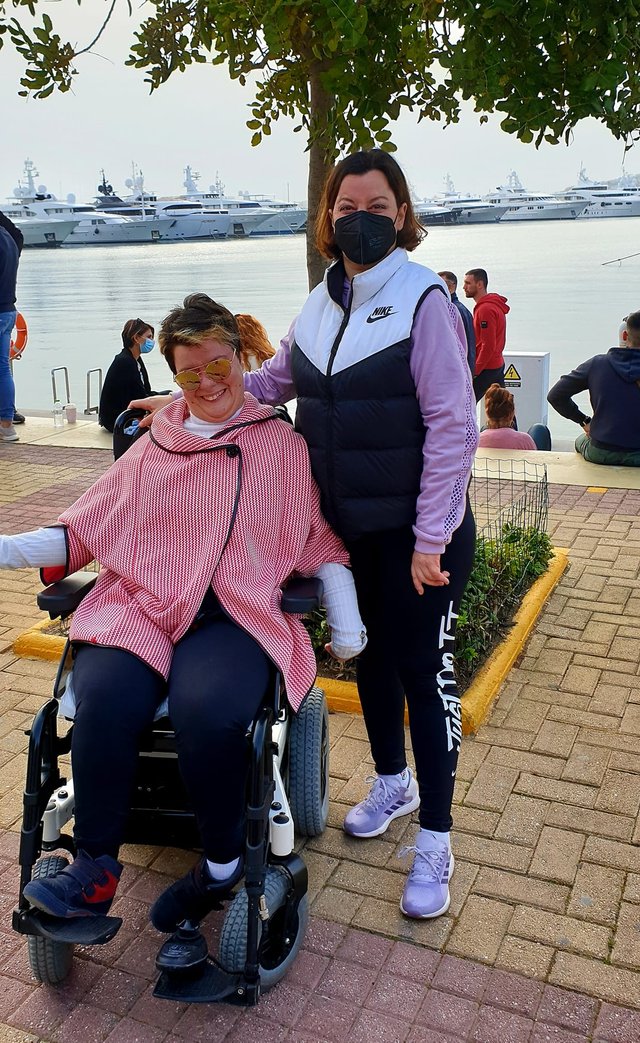 Thank God we have started training for Tokyo Paralympic Games which are going to be held in August 2021. We have been missing with action in our Sports for a year now and this was very difficult for athletes coaches and all Sport lovers.
But now we have been given the green light to train for the Paralympic Games and we are so excited about that. Because depriving athletes the court action and thus the to compete, It's like depriving flowers the water.
We will keep you posted on our road to Tokyo Paralympic Games.
Love always,
Mariaentela