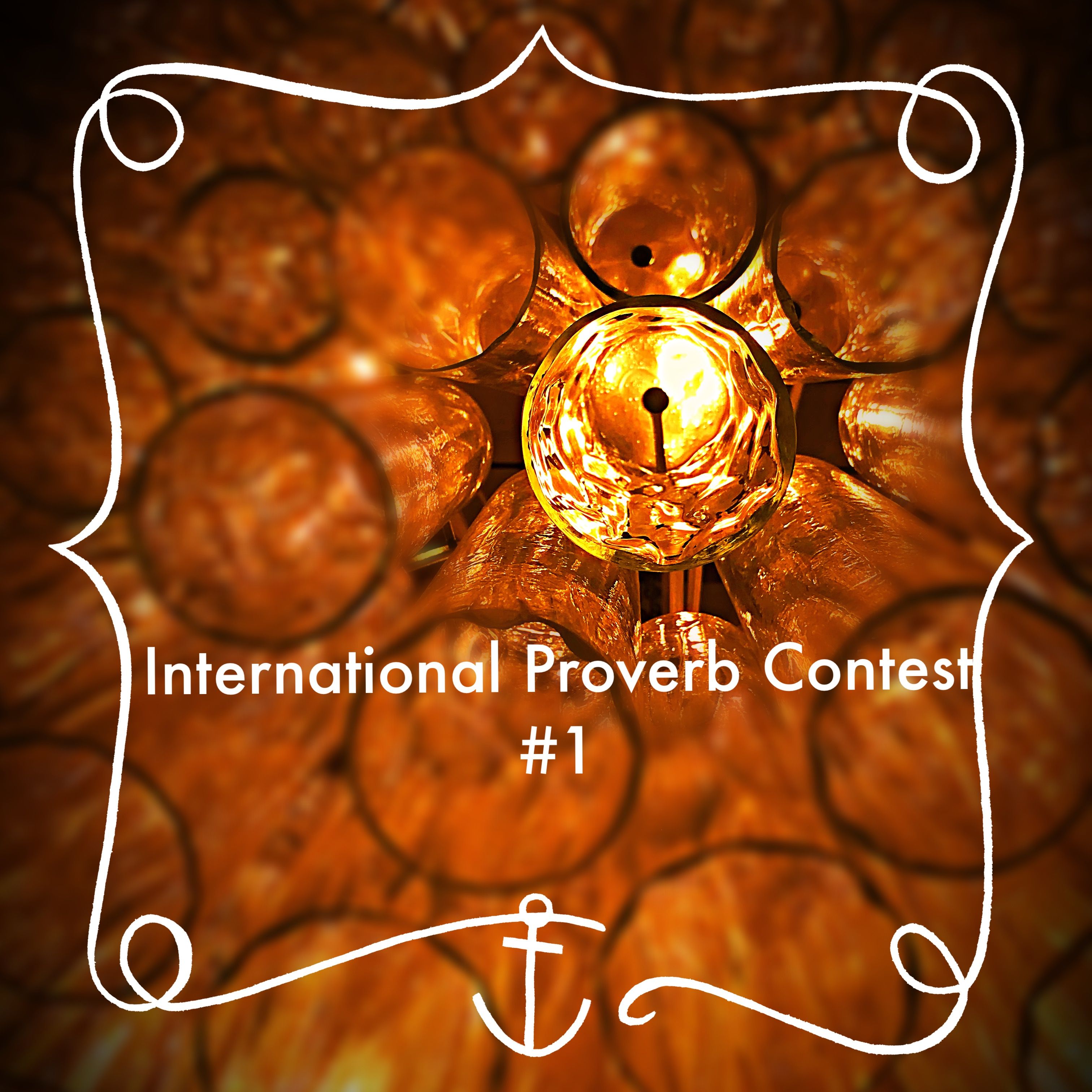 Hello Steemians from all nations!
As I think that Proverbs are the wisdom of the nations in its pure form and as my followers number is closely reaching 100, I've decided to celebrate this by creating a little contest on Steemit with 5SBD to be won. Hurray!
Here are the rules:
In order to take part in the contest you will have to
Resteem and Upvote this post
Pick your favorite proverb from anywhere around the World.
In the comments section of this post you will need to write it in the following order:
Original proverb: here you write the proverb in its original language
English translation: here you translate the proverb into English as accurately as you can
Country/Region of origin: here you write where exactly is the proverb from
Explanation of the wisdom: here in your own words you will explain why do you think this particular proverb is so powerful and what message it has for the rest of humanity.
Rules for prize giveaway:
There will be 2 lucky winners of 2.50SBD each chosen randomly from all participants. Deadline for comment submissions is 23:59GMT @ 8th April 2018. Only one entry per account is permitted. Tranfers of SBD to winners will be made on the 9th April 2018 from my account.
Here is an example of successful entry:
Original Proverb: Gdy się człowiek spieszy, to się diabeł cieszy.
English translation: When the human is in a hurry, the devil is happy
Country of origin: Poland
Explanation of the wisdom: I can honestly say that most bad things happen to us when we hurry. Whether it's a car accident, something important you forget to take or you simply act to quickly because you are overexcited. Remaining calm in the stressful situations isn't easy but in my opinion hurrying very often leads to bad negative outcomes.
I hope that you will enjoy this contest a lot and hopefully we will all learn something new by the end of the day.
Good Luck
There will also be an Extra 1SBD award for the comment with the largest amount of upvotes.
Enjoy!