Basic points for Search Engine Optimization on Steemit.com
Not everybody is familiar with SEO and if we are to see this project through I think for all content creators this is a must. There is a million blog posts about how to improve visibility on search engines and to see Steemit succeed we must on the top our game.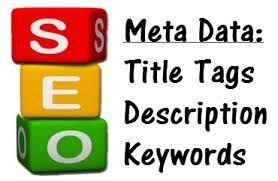 We need new users!
 One of the best ways to help people discover Steemit is via google and other search engines but only if we do our homework before publishing our fantastic rewarded content. Publishing quality content without the know-how of how how to help crawlers index your page will not do much outside the community. New users will mean more quality content, more investors, a higher price of steem and this will lead to what we all want : Higher payouts for our efforts and a long lasting venture that will change how publishing and upvoting is decentralized forever.
Choosing a title for our post :
Make sure your title reflects your content include main keywords if posible the most likelyhood of getting a hit on a search engine is if your title matches the users search criteria.
Relevant tags:
Your tags should be composed of your main keywords for example in this post I will be using the 5 tags :steemit seo tags keyword searchRead more about what I have to say about the importance of using correct tags https://steemit.com/tags/@mallorcaman/the-importance-and-purpose-of-tags-on-steemit
Linking:
Getting linked from relevant pages is likely the most beneficial to getting indexed by search engines. You can check the pagerank of any website to see how beneficial or otherwise getting linked can be for your post or main blog link. By the way did you know that steemit.com has a pagerank of 0 ??????? Thats ridiculous considering I have owned seveal page rank 3 blogs that I used many years ago for some grey hat SEO tactics. By using inlinks to relevant content in your posts you might also be adverting those original content users that you have upvoted them by referring to them by using a link. This will also bring generic traffic as it will make them aware of you and potentially putting you at risk of having them link you back in some future post. 
We need to link everything on the web here on steemit to get webmasters and content creators curious about steemit.
Content:Post original content make sure its relevant to your title, content and tags
Write something new ,post something diferent or make sure to include source links for copied content. The best alternative has always been re-writing original content from diferent sources. In my experience if you do both of these you get (extra credit from the google algorithm)Quality content is king everywhere, Original relevant topics currently trending are the most lucrative as far as advertising revenue is concerned the same is the case here on Steemit( except we share the revenue amongst creators and curators ) Our content is available o basically anybody that has unrestricted internet access via search engines and we must do our best to make sure that steemit is on google's top ten list for many a search term or keywordSocial Media: Extra credit is always awarded to posts shared on social media, Some of the most common places where people share content for seo reasons include : Facebook, Twitter, Instragram.After making a succesfull post I recommend spending a good 15-20 minutes sharing your posts on diferent social media sites such as twitter and facebook could be. By the way here are 5 Steemit Facebook groups
Comments/replies
Relevant comments on your posts that respond directly to your content and include your main keywords are absolutely fantastic for getting indexed by search engines, of course you can either fake these with proxy accounts or make your content interesting enough to get organic engagement.Allow for comments on your post, of course here on Steemit we dont need to aprove comments like blogging sites such as  wordpress do. Good curators take time to read most or all comments, and these are the people that resteem and share your posts on social media. 
Note: this is a repost from 3 months ago, as we have so many new users onboard now with the price rising I have decided that maybe this might be usefull to them and to anybody who didnt get a chance to read this when it was published: This is the original link from several months ago
https://steemit.com/steemit/@mallorcaman/basic-seo-for-steemit-search-engine-optimization
Hope you find this usefull have a great day