Why Steem Median value is stucked?
Steem Median value is one of the most important parameter to calculate the vote values in steem posts.
We can see that value from https://steemnow.com/
But, it is a long time the median value is showing as $0.40
What i know is median is determined by steem price in market. Nowadays its price is less then $0.40.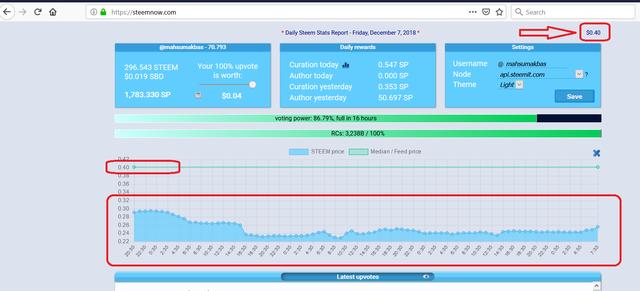 Anybody knows what is the reason or is it the real/actual value?