Now there is a place you can go to find abstracts of the "best" posts and other discussion documents that focus on SMTs (Smart Media Tokens). Get a bird's eye-view of the contents of the articles by simply scanning their specially prepared abstracts. At the start of each abstract, a link takes you to the original source document.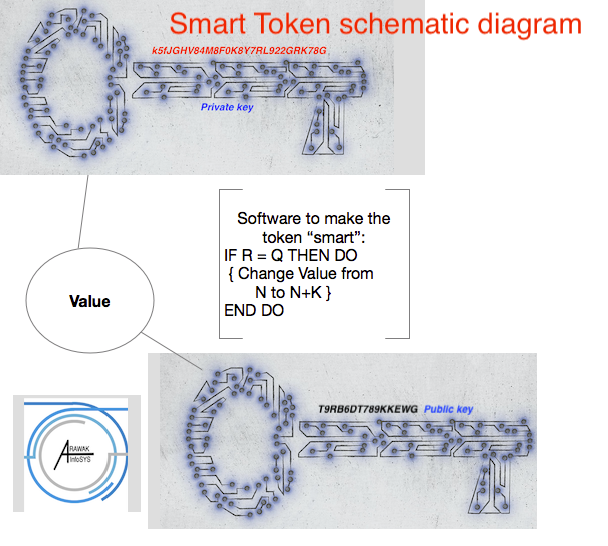 Document titles are carefully grouped under subject headings (no one-word tags here, please). You can visit the collection next week, or next month, or even next year, to see both abstracts of the latest "best" posts, as well as titles and links to older items where space shortage has pushed their abstracts off the radar screen. That is, you have all these closely related documents nicely "collected" at the same Internet URL.
In short, this URL will be the "go to" place for those who wish to find a neat assembly of abstracts and links to the most useful published thinking about key aspects of SMT roll-outs.
"Where is that place", you ask? I will cut to the chase in a minute and answer your question. But first, two important context-setting remarks.
By "roll-out" I mean the processes involved in releasing for public usage a set of related products or services. I see two classes of SMT roll-outs: (1) roll-out of the overall SMT program by Steem Inc., (2) roll-out of one specific SMT under the umbrella of the program. As an example of the latter, vice.org is reputed to be one of the first organizations that will have its own SMT. ("New York Times, where are you?")
Secondly, the word "best" has a special meaning here. A human rater (no bots here, please) has selected what he believes are the most useful articles for you if you are focused upon the work that remains to be done in the effort to bring success to the SMT program. Remember the mantra of the legendary Green Bay Packer football coach Vince Lombardi: "when the going gets tough, the tough get going". So, these are the articles for the tough people who like to get going with tackling the challenges that need to be addressed as we move towards a successful SMT program.
Here are the titles of the best articles that I have found published in Steemit and elsewhere. I heartily invite you to suggest items that you feel deserve to be abstracted and held within the collection just cited.
SUBJECT: Issues re. the SMT program roll-out process being done by Steem Inc.
Title and author: Smart Media Tokens Are Awesome: This is Why Folks Are Freaking Out (And Also Some Concerns). By @jenkinrocket.
Title and author: How Whaleshares Community Implemented Token System And Why Smart Media Tokens Is A Welcoming Step - A Beginners Guide! By @rideofpassion.
SUBJECT: How to launch an SMT
Title and author: How To Deploy Your Own Smart Media Token On The Steem Blockchain. By @dragosroua.
Title and author: How To Run Your Own ICO On The Steem Blockchain - The SMT White Paper Series, Ep. Four. By @dragosroua.
SUBJECT: SMT use cases
Title and author: Smart Media Tokens Use Cases, Caveats And Limitations - The SMT White Paper Series, Ep. Three. By @dragosroua .
Title and author: RunnersCoin - SMT idea for active people. By @lipszczak.
Title and author: How SteemThat Will Try To Implement Smart Media Tokens Semi White Paper. By binkley. November 19, 2017
SUBJECT: The automated market marker
Title and author: The Role Of Automated Market Makers For Smart Media Tokens - The SMT White Paper Series, Ep. Two. By @dragosroua.
SUBJECT: Communities
Title and author: Why Steem and Smart Media Tokens? By kevinwong .
"So where is this soon-to-be-famous Internet URL where I can see collection off abstracts", you ask? Just click here, and enjoy!
If the bare naked truth be told, we should tell you that if you are sufficiently "geeky" you need to start by studying the SMT Whitepaper here. Here's why. The number of good quality articles is disappointingly small (remember the narrow scope given to "best" above) . The result is that for key aspects of the exposition on some topics, the Whitepaper is the "go to" place for that information, at this date. (If I get requests for help with understanding some topics whose available discussion is simply too murky for some people, I will seek experts' help to try and make a plain-language exposition for publication. Here I need to mention with thanks @dragosroua, the only person that has really stretched out in the effort to simplify Whitepaper discussion for our use.)
Prepared by Le Statisticien, Arawak_InfoSYS, Adjunct Prof. University of Montreal and Scholar in Residence, University of Toronto.