I believe anybody in the crypto-space is already aware of the new buzz in the cryptocurrency world. The sale of EOS Tokens started today. It is the natural inclination of humans to feel exited about an over hyped information . This is true of the EOS token . The question i would like to ask is if its truly worth the money to purchase this supposed TOKENS. I took some time out to examine the purchase agreement on the EOS website to find some answers. Look and behold , what i found is rather SHOCKING!!.
We all know what big Companies do when they are trying to hide some dirty information about a new product they just release. They hide such information in a long , lengthy and tiring Purchase Agreement . They know 99.99% of people who not care to look, hence this companies are able to avoid potential lawsuit when the going gets tough. This is thesame for the EOS Purchase token agreement . Its full of some hidden messages. I have highlited some of them out in the picture below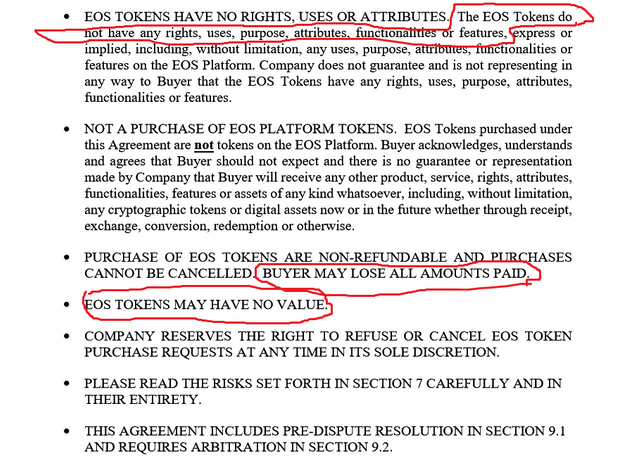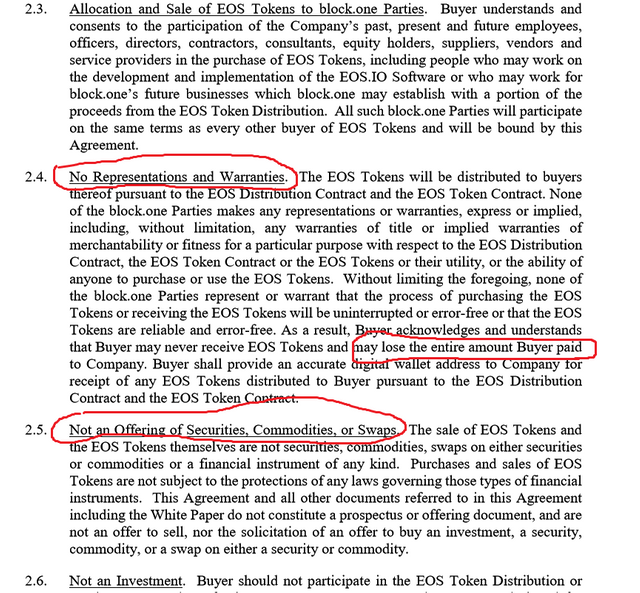 Based on my observation , i think this is a bait. I advice anybody who is considering purchasing these over hyped token to thread with caution.
Drop your thoughts in the comment box below @steemit