Nicehash is a cloud mining platform that allows you to Buy or Sell hashing power without contract on a pay-as-you-go basis. Getting Started mining with has power is as simple as "ABC" . This post is for Noobs who want to get started with mining. Please follow the step below carefully to get started making money selling your hashing power :
Step One: Download Nicehash miner here. , Extract the downloaded file into a folder using a zip extractor of your choice. You should see a folder structure similar to the one in the picture below. Double click on the 'Nicehashminer.exe' icon to open.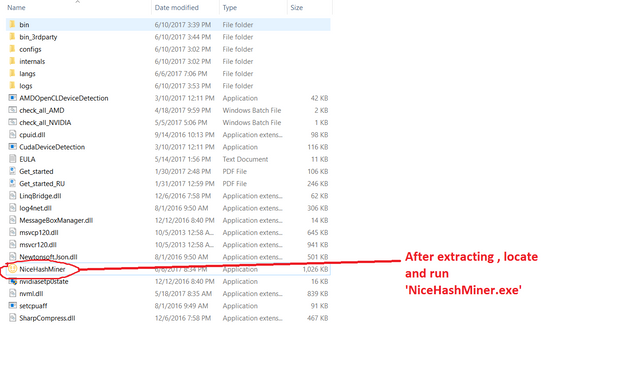 Step two: In the miners program page, enter your bitcoin address in the box provided.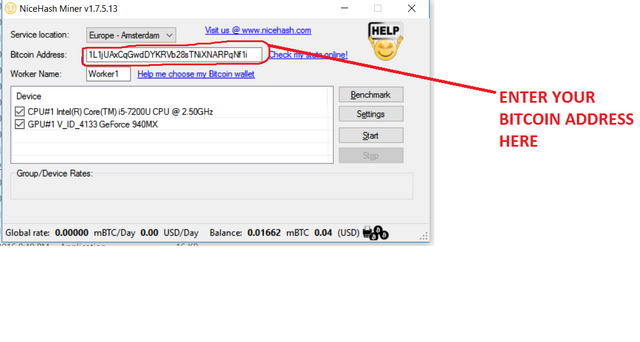 To open a bitcoin account , click here to get a bitcoin address.
Step 3: Select the device you would you would like to rent out . CPU or GPU(preferred). Click on the start button , The program would automatically open up a terminal similar to what is in the picture below.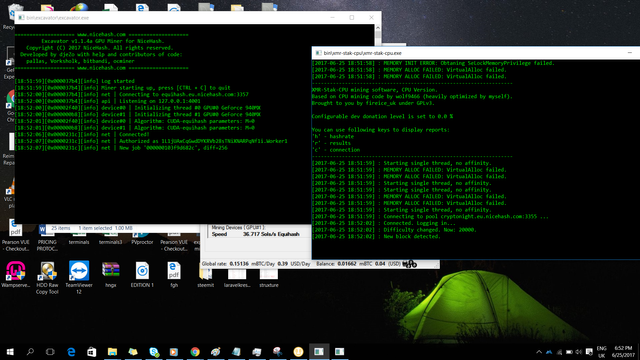 Step 4: Wait and smile to the bank.
Please drop your questions in the comment box below.
Benefits of Using NiceHash
Its is very simple to use.
It is profitable more than any multipool out there
No contracts
Automatic daily, weekly, and monthly payments in Bitcoins
No registration - just point your miner to our stratum proxy with your Bitcoin address as username
No limits - use as many rigs as you like
Transparency - know exactly how much are you earning at any time
No need to wait for unexchanged coins - you are paid in Bitcoins for every submitted share
Trustworthy service with all-time regular payments