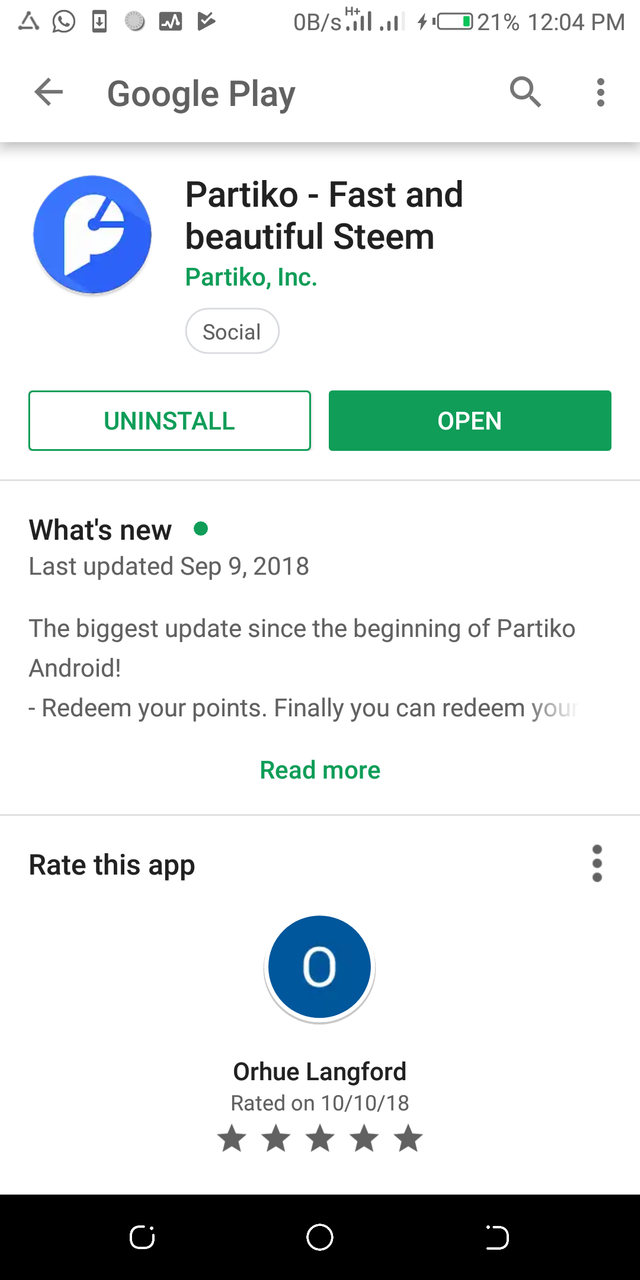 Steemit Appreciation
Hello steemians hope y'all are having a great time. I've spent roughly over 10 months on the blockchain and it's been a life changing experience. Steemit is a place to learn as well as to earn and I'm proud to say I've learned a lot and also earned too in the process. One thing I'll be most grateful for is the great people I've met and had the opportunity to interact with. Great people like @sirknight (lovely man with great sense of humour that has impacted greatly on the lives of many), @lemouth (also great and humble personality and a superb teacher), @dimimp (crazy, mysterious, kind and generous) . I have also made some good friends through this platform and I just believe it will keep getting better.
My Review Of The Partiko App
I decided to try the app because of the buzz created by @sirknight and I've only used it for a couple of minutes but I'm already loving it.
The interface is quite lovely and smooth. I must say the developers did a great job. This will make steemit easier and more fun. ☺ ☺ ☺
I tried opening some pages which were almost impossible to load on the normal steemit.com web and to my uttermost surprise it loaded with ease.
I still don't understand stuffs in the app like the partiko points but I will explore with it and see how it works. The points from what I am seeing will most likely encourage people to be more active on the platform and it's a nice addition.
I'll recommend this app to steemit users and start spreading the good news out. Great job from the @partiko team.
Posted using Partiko Android