How get more readers for Your old steemit posts? Boost 🚀🚀your views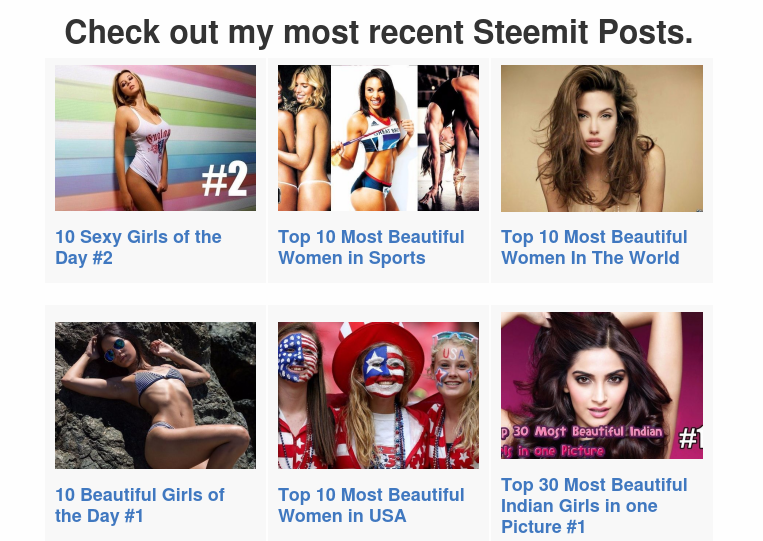 Do you want to learn how to display many posts in every Steemit post? Boost 🚀🚀your views, followers, upvotes with this method.There is a trick which I found to display
You've probably seen sites that offer this type things When you reach the end of the article. I just show that you can also make your posts like below, but Not explain how I did that and not write codes, because I consider that Code of this widget or plugin (steemit doesn't have this option to add plugins like WordPress or other CMS-content management systems) is a little bit messy and difficult for explanation. Follow me, I'll write the tutorial about it in next days.
🌟Stay Tuned!🌟
Related Posts
(2 columns - 4 posts)
My code -markdown displaying related posts as a footer section to help visitors staying longer on your blog .You can use this method to increasing the followers
---
Recommended Posts for You
3 columns - 6 posts
Add relevant posts from your blog to display at the bottom of your posts. follow my blog to learn how it works
---
4 columns - 8 posts
---
You may also like
5 columns - 10 posts
---
✨Ultimate ✨ 5 columns - 20+ posts
Let your Followers See All your steemit posts in each one post

If you think How to donate to this ℒady Just upvote

this post and follow me if you like it and want to see more.
If you think others will enjoy this Please ReSteem it!