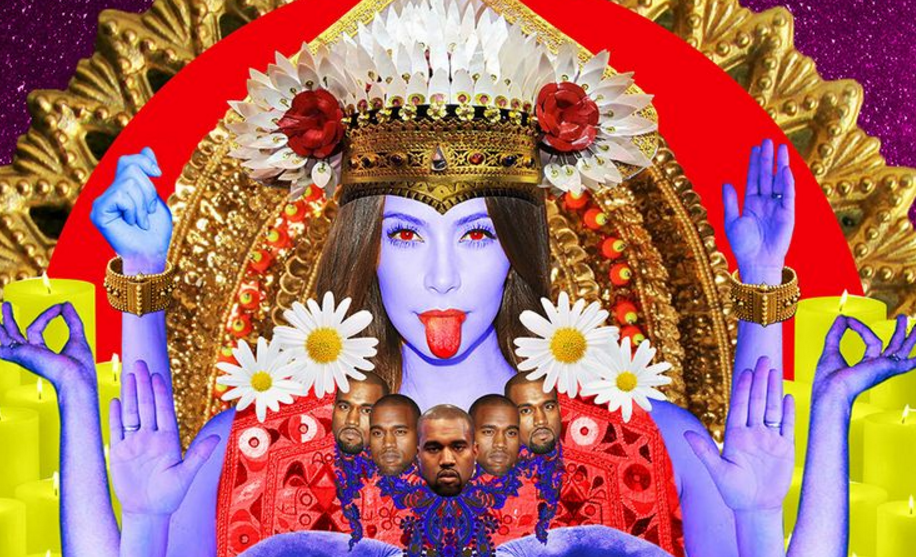 source
I've been around the platform for quite some time now. By now, I consider Steemit much like a community that builds families. I cheered, argued, debated and got to know some members on a deeper level. It is my belief that this kind of interaction is essential for any healthy relationship whether it has to do with the "real" or online world. This approach of mine also helps to separate the weeds from the chaff. Perhaps most importantly, it enables real bonding — the glue that holds any community together.
When many celebrities came aboard on Steemit, I felt the need to debate their ideas. Their approach seemed, to say the least, ...off. There was a sense of charlatanism and superficiality in every sentence. No real arguments, no objective analysis. Skin-deep approach with plenty of rhetorics seemed to do the trick for the cheering masses. They were overwhelmed by the cashflow and they expressed this excitement about Steemit passionately.
If we wanted to make Steemit look like a scam, really we couldn't have accomplished it better. Fast & Money is always a bad combination for any business when it comes to promotion. It literally raises all the possible flags to most "serious" people's minds. If its too good to be true, it probably ain't.
I understand that exposure is vital for any idea to grow — hence why some people with thousands of fans outside of Steemit got heavily rewarded. Most of them had a libertarian approach that went against the current status quo and rhymed (at least superficially) with the philosophy of the platform. Ideas of decentralization and independence were heavily embraced in their posts. The investment on them came short though. Value was not properly actualized.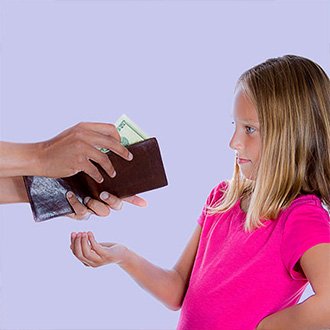 source
Celebrities or not, people get spoiled quite fast. Once a high standard is set, one can only long for higher rewards, not lower. Being overpaid from day one with mediocre and repetitive posts doesn't leave much room for growth. Hence, when a storm eventually broke, they couldn't handle the shake.
Their ideological presence had no solid foundation other than what they got served for free — money. A brief fluctuation in price caused them to leave immediately. Their fans vanished as fast as they appeared. This pattern is not endemic to Steemit. It is observed everywhere in nature whether we are dealing with cats or spoiled brats.
Although common sense dictates that a celebrity would promote the platform positively, this is not always true. Steemit has a different psychological architecture due to the monetary reward system. A celebrity milking the rewards pool will soon leave the followers drooling. They will too try to do the same and fail. Over-excitement becomes bitter disappointment lightening-fast when it comes to your average groupie's psychology.

In order to understand why this happens, we need to properly examine the nature of the groupie. A person who follows a celebrity lacks first and foremost critical aspects of individuality. Their identity, heck, their whole world, hangs around the celebrity persona.
If their idol aspires to an idea, then their entire life revolves around them. If the celebrity gets disappointed, the effect ripples through them thus affecting the entire ecosystem. What was once organic growth that could spread beyond a narrow community becomes a poisonous infection. What was a good overblown excitement and promo talk to a friend becomes negative and bitter propaganda. We have a saying in my country that goes like this "It takes 100 good deeds to erase 1 bad". Humans can indeed be very unforgiving, especially when it comes the internet.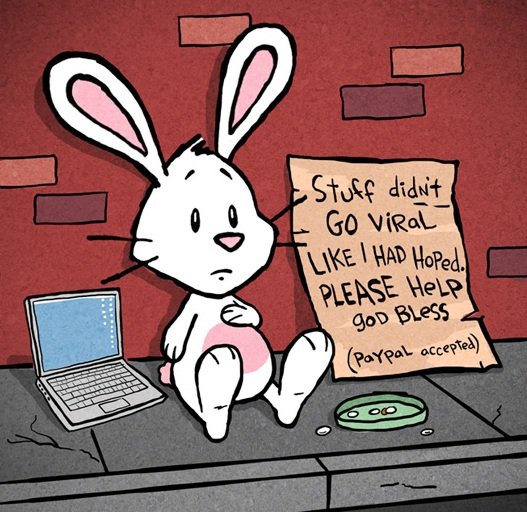 source
A celebrity is first and foremost an empty shell. Whether they are politicians, actors, models or anything else is irrelevant. A person becomes popular when they are continuously presented as generic and as sensational as possible. This is the only way to connect virally.
Finding the unique aspects that bind the masses together and then repeating the shit out of them becomes a necessity. This is the reason we often hear celebrities talk about the same concepts that revolve around trust, love, compassion and freedom. Add these magical words to any idea and you can even sell ice-cubes to an eskimo.
Thing is, celebrities know this. Having been around for quite sometime they know the tricks to keep their audience interested and excited. They know how to attract the biggest idiots that will make the most fuss — those that will attract even more idiots and consequently, revenue.
Whether we are dealing with a political party or a model, the weakest and most desperate of all groupies will create the biggest momentum. You might be wondering why you see sometimes the stupidest newsletters. Just know that they are not selling to you but rather to the fellow that is not so ...bright.
Celebrity groupies are not ideal for content creation, the heart and soul of Steemit. They are dependent on others to even exist. This is why after all why they are groupies. What they know and what they understand is what the leader propagates. They rarely have the necessary skills or motivation to form their own ideas. They had no real value to begin with and so they became parasitic.

source
I believe that Steemit needs first and foremost content creators that also like to interact with the community. I am extremely proud of this platform and this is why I am so critical. It is understandable that the growth will be slow but this is a good thing.
Celebrities can be a huge gamble. On the other hand, strong content creators that see their rewards slowly increasing based on effort and commitment, will be more likely to stick around than (sh)ill-spoiled celebrities. Content creators are also the ones that can demonstrate their hard-earned progress to others. The very fact that their experience is a demonstrable challenge (not-for-everyone mentality), will attract the right people that can give Steemit the right momentum and credibility.

Growing fast is almost never sustainable anywhere in nature. Evolution has employed specific mechanisms around us that work time after time again for billions of years now. Much like everything strong and long-lasting, Steemit can become antifragile if we nurture it properly. It can even withstand a major cryptocurrency shakedown due to the fact that it is the only currency with a solid product. It is understandable that the crypto community is packed with short-term speculators — hence the similarities in the celebrity pump and dump mentality. Nonetheless, if we are to make a dent into the current crypto-sphere we would need to drastically change the way upon we are promoted. Celebrities shouldn't be attracted by the money we give, but rather the people we can provide.