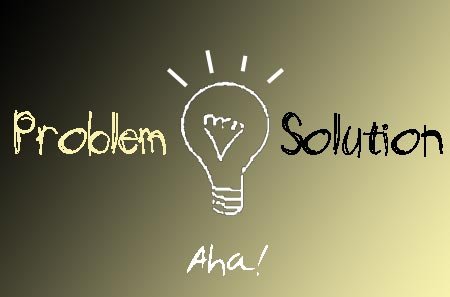 I see you, telling yourself another one coming out to complain about the whales power. But wait this is not it.
The truth is I respect the fact that whales were smart enough to get into this right from the start, they totally deserve their steempower and the influence they have on every upvote.
My main concern
When I first started within Steemit, the hardest thing to do was to attract attention to my posts ( which is still hard as f...) But then I started reading and learning more about the curation system thinking I would be able to build up slowly and finally attract some attention to my content. I did not success at doing so but I was lucky enough to have one of my post go viral and this literally not only kept me in steemit but made me want to provide only quality content and even contribute with a website I am actually building called Steemitup.com
The problem here is obvious. We (newcomers) are at a disadvantage when it comes to posting. We are here sitting wondering how do I get some attention to my post and get my share of earnings. Basically , what comes out of this is very simple. A lot of newcomers or most of the ones that litterally never earned anything, are thinking right now their only chance to make it to the top is by writing as much average content as possible in the hope to see a whale catch their story.
They think, Maybe a whale will upvote me by mistake, maybe a whale will feel bad enough for me and will end up voting for OR maybe a whale will actually like something in one of my many posts today and I will get lucky.
The fact that WE the powerless writers/bloggers/ whatever you want to call yourself... are struggling to catch the attention of a whale , encourage most of us not all of us but most of us to start posting at a ridiculous rate and therefore overcrowd the platform with a lot of meaningless post as if were in a lottery and the more post you have to more chances you get at shuffle time.
ANOTHER BIG PROBLEM, There is only a few whales compared to the userbase of this community, which makes it an almost impossible task to bring attention to any post. I;m writing this knowing really well that my post might end up in the deep black sea never to be seen again lol.
A possible solution
Since It is obvious that most steemit users are left behind when it come to attracting the attention to their post, we should change the algorythm system to allow newcomers to actually earn from their interaction. Just like I said earlier, the actual system need a reform not only because it is more fair to newcomers but because it will encourage the development of a better platform here.
The effects of having a curation system that encourages interactions over steem power, will not only benefit these new comers but will benefit steemit as a whole. The fact that these newcomers who are absolutely bad at expressing themselves will stop thinking that they should make as much posts as possible in order to earn will boost the quality of steemit to a higher level and that should direct steemit toward a quality content rewarding platform that also reward genuine interaction.
If you believe this could enhance the Steemit experience in the long term , help me bring the required attention to this problem. We don't want to see newcomers spam the platform and surely not want to see them leave the platform once the reputation system will be in place and they will see themselves downvoted until they see no more reason to keep on steeming.
IN CONCLUSION
WHALES HAVE STEEMPOWER AND THEY CAN ATTRACT ATTENTION TO ABOUT ANY POST.
NEWCOMERS DON'T HAVE STEEMPOWER BUT THEY CAN INTERACT ON ABOUT ANY POST.
WHALES HAVE THE STEEMPOWER AND IT ALLOWS THEM TO TAKE ALL THE CURATION REWARDS
NEWCOMERS NEED AT LEAST A FAIR SYSTEM OF CURATION REWARD IF YOU PLAN ON HAVING A BETTER QUALITY PLATFORM.