Steemitschool : One Of The Best Discord Servers
Hello all,
It hasn't been long since I joined steemit. Just like every minnow, I was finding ways to get attention, to get upvotes from the higher ups & a community for helping me find answers to my never ending doubts & questions. After trying things like Facebook groups & WhatsApp, I was invited to one of the best place for a stedmian, steemitschool (courtesy of @mistakili).

I received a warm welcome & all the guidelines immediately. Just like the name says, it's a school with @dobartim being the headmaster, a selfless guy who wants to teach others & help them grow and also the founder. Now let's talk about teachers. @d-pend, @karensuestudios, @juanmallorca, @sashajames & @hongkong&philippines are our current teachers. We have many classmates, somewhere around 895 during the time I'm writing this post, our class monitor is the admin @flysky.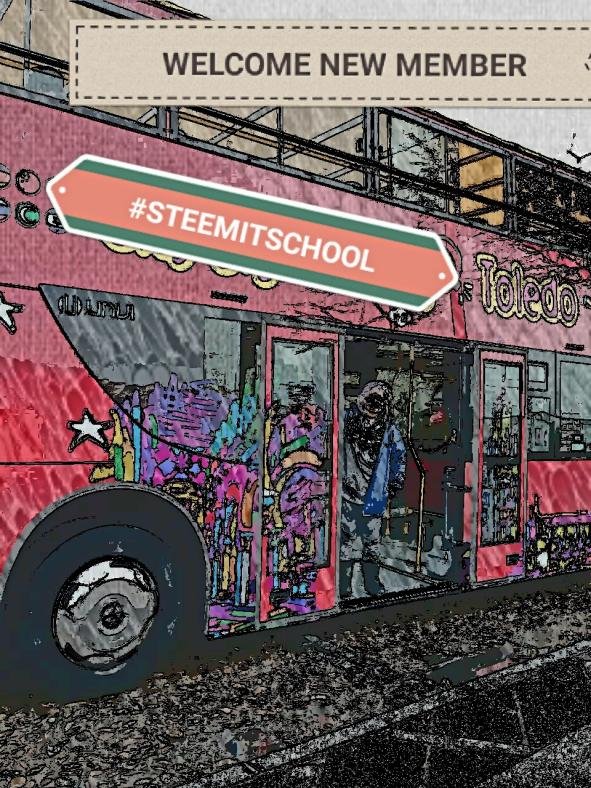 There is one mistake that everyone does, we try to join a big network & think that magically everyone will start giving us upvotes and overnight we will become rich & famous. But that is not how it works. We need to first introduce, contribute something to others & the group, then after if your input was good & you did deserving hard work, you will definitely get good output from it. We cannot become @jerrybanfield by just dropping a post in a big community & hoping that someone will upvote it.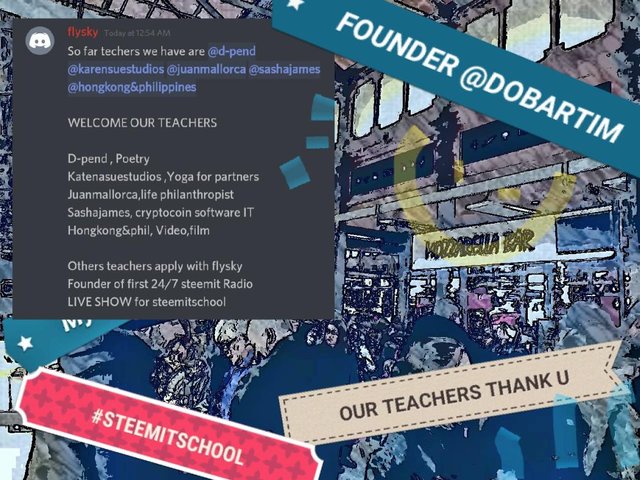 What's good about steemitschool? Well, everything. You get to know many people around the globe, there are live sessions twice a day where you can ask anything & even get your posts reviewed by our great headmaster & teachers, if you are a poet or an artist then you can promote your art & best of all, you will learn everything you need to know about steem and gradually grow. So, come join us & I can guarantee that you will not regret your decision.
Well there is an upvote selling bot in progress @steemitschool which gives one of the best returns possible for a delegator & is going to be made for us to get profitable upvote service. In short, good for investor & buyer, the bot will be online once 25000 SP is ready.
Join Discord : https://discord.gg/q9VEn5n
Join the great group & hope we all grow together.
DISCLAIMER : ALL THE IMAGES IN THE POST HAS BEEN PROVIDED BY @greatwarrior79 & IO NEITHER OWN THEM NOR CLAIM TO BE MADE BY ME.