KING is ANGRY
Dan Gilbert Is Sick Of LeBron And Wants Him Out Of Cleveland
 The drama is coming and coming out of Cleveland over the past couple of weeks.  Isaiah Thomas calling out his teammates and telling media that they doesn´t contribute on defence. Kevin Love is out with a hand injury. Their players are absolutely not playing on the level they should. Derrick Rose probably will get somewhat injured. Recent reports are telling us that locker room relations are bad and players are pointing fingers at each other.
Now we hear that Dan Gilbert doesn´t like to have LeBron on the team anymore.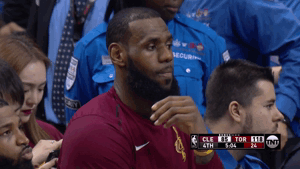 "Dan Gilbert is tired of trying to build a team around LeBron"
 "Dan Gilbert and LeBron James don't get along "
Fans should know that they haven´t been best buddies ever. But when Lebron came back and won a Championship, they seemed to bury the beef. 
I think that Dan Gilbert is a fool (sorry my language). Lebron only wants a championship contending team and nobody and i say nobody can slander him for that. Dan Gilbert is just an owner whose only interest is big bucks, he doesn´t care for nobody. 
Probably after this Lebron is 90% going elsewhereprobably we will see another round of burning jerseys.