SteemPay SBD Wallet
If you've read previous post "Steem is so much more than a social network", you'll remember that I mention what I believe to be the limitations of other blockchains in regards to mainstream adoption. I also mentioned in that post why I think Steem has solved most (if not all) of these issues.
For those of you who have not yet read that post, here is a quick recap:
The average consumer gets confused by -
cryptographic hashes
changing values
units besides USD
confirmation times
Keeping this in mind, I believe the best way to solve this is to create a wallet that removes all extraneous information and gives the average consumer something they can understand.
Here's a project that I've been working on: SteemPay
It is an "SBD only" wallet with a simple UI (inspiration taken from copay UI, though built from scratch). This is still very much a skeleton project, and with that being said:
If you'd like to contribute to the project, or support this project - you can message me on steemit.chat @kodaxx, you can like this post, or even donate :)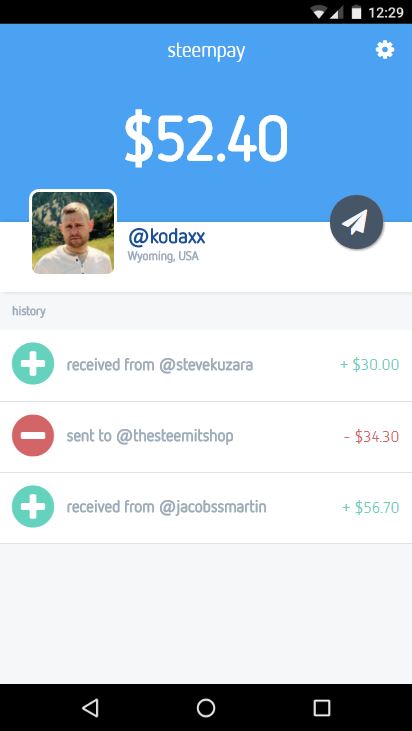 This is a pic of the dashboard (transaction details like memo and date/time may be added)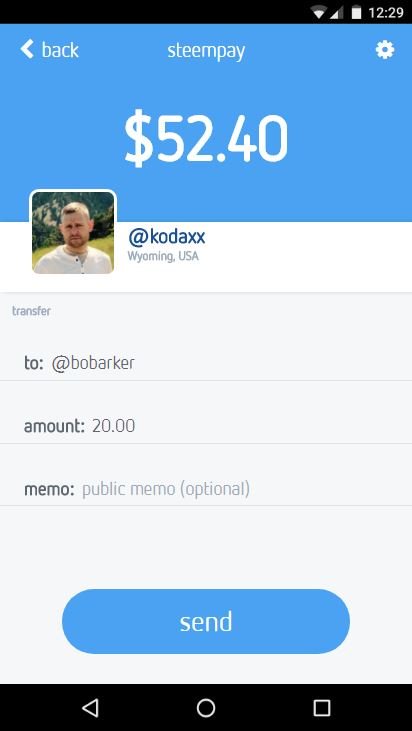 This is a screenshot of the transfer screen - nice and simple
Below is a video so you can see all the transitions, etc.

If this project gets good feedback, I can dedicate a little more time to it. As of now I have several other projects in the works.
Again:
If you'd like to contribute to the project, or support this project - you can message me on steemit.chat @kodaxx, you can like this post, or even donate :)