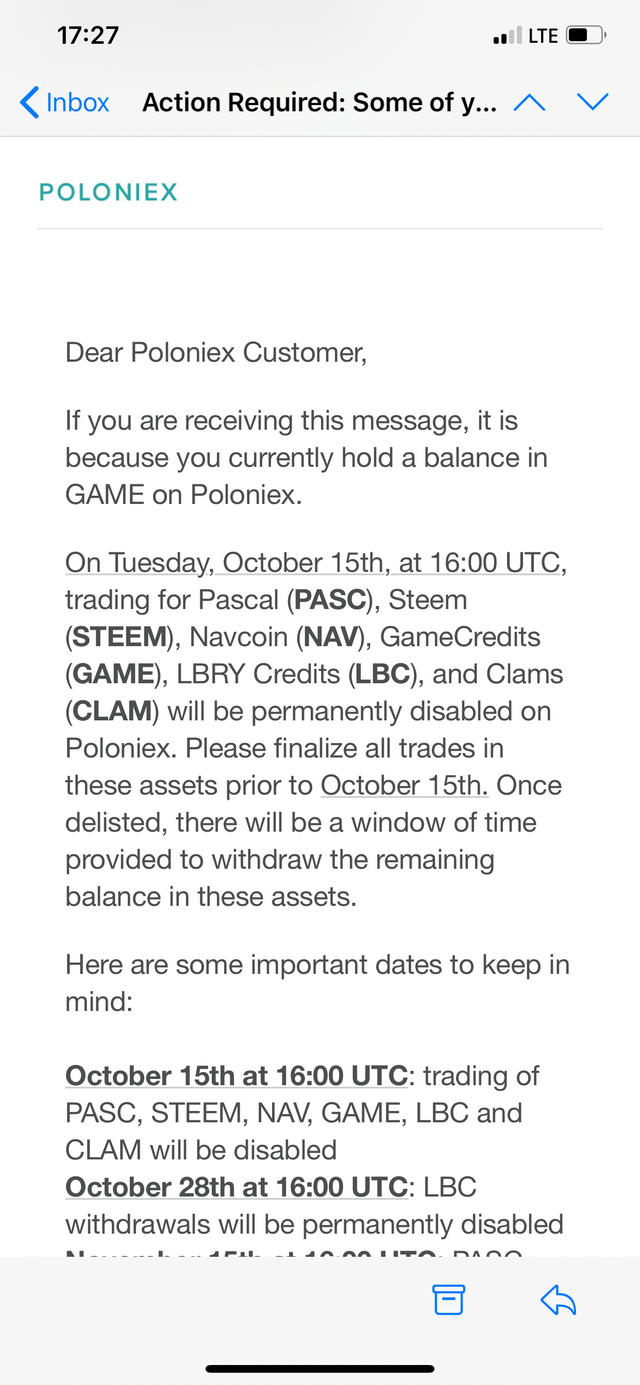 Steem is being delisted on polo.
Interestingly the price does not seem to care. This is probably an indication that the most important aspect of steem price is if steemit sells or not.
It may also be that Ned, Dan and other former big boys that exited have stopped selling.