Sadly i have just noticed one of STEEM exchanges decided to delist it.


The exchange is LiveCoin and this is last day to withdrawal.


STEEM Markets

Never heard of LiveCoin? Well its our top3 exchange with 2,17% volume for today. Notice it has also right now not bad prices vs Bittrex or HitBTC.
I have sent ticket asking for reasons but no reply yet.
LiveCoin Markets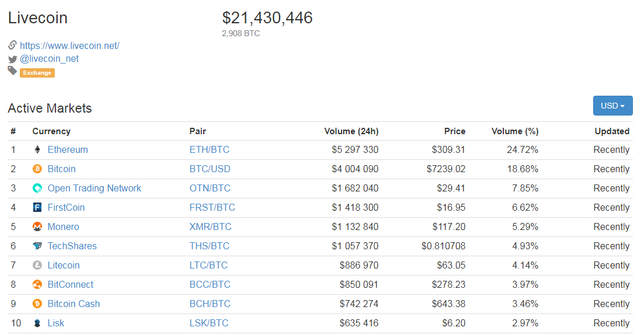 STEEM is not their top10 but still they have some volume from us. Open Trading Network, FirstCoin and TechShares are unknown to me. Bitconnect is a ponzi scheme so also not interested. They are the main exchange with PeerPlays (one of STEEM borthers) and have few interestng coins.