So after a few months on Steemit, I finally decided to cash out my moolah. With a couple of helpful articles, I figured out how to do it and here's how I did it!!!
You would need three sites for this:
A. Your Steemit Wallet page - https://steemit.com/@kateangela7909/transfers
B. BlockTrade - https://blocktrades.us/
C. Coins.ph - Coins.ph (Make sure you only have an account for this and sent the required validated I.D. and stuff so you can withdraw the money immediately)
A.
Look in the "My Wallet" and in the far right of the Steem Dollar section you can see the amount of Steem Dollars that you can redeem. Click on the drop down button beside the amount and click on the Transfer button. A pop-up window will appear and leave that for a moment and move on to the next step.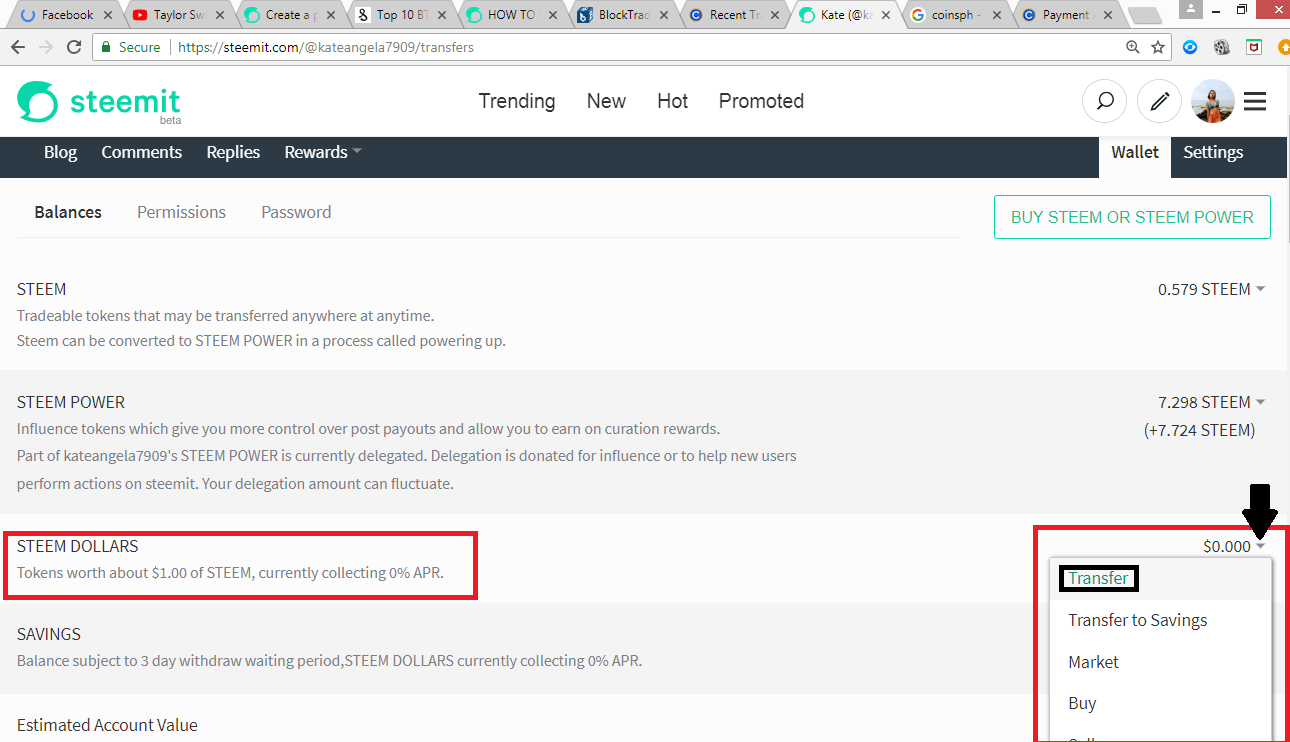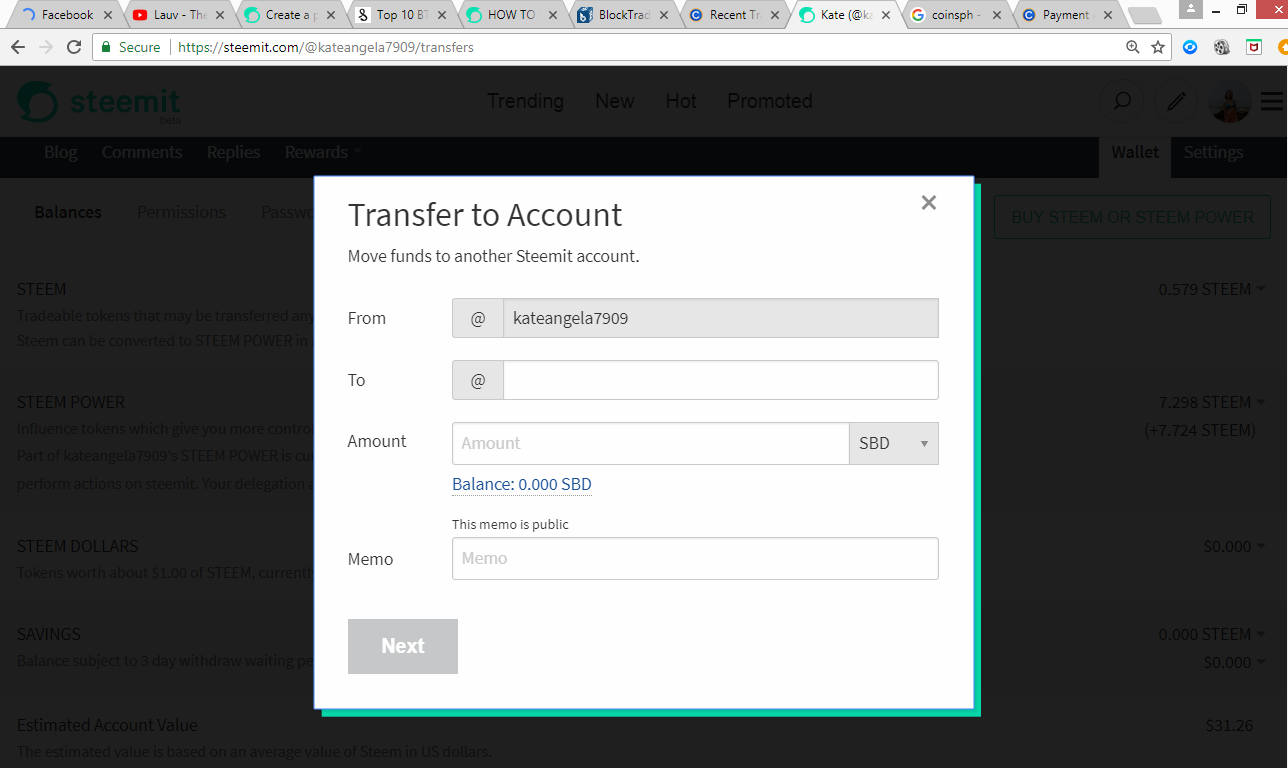 B. and C.##
Go to the BlockTrade site. Convert your Steem Dollar to Bitcoin so you cash out your money using Coins.ph. Make sure that you set the Send and Receive section with Steem Dollar and Bitcoin, respectively. Input the amount that you wish to convert.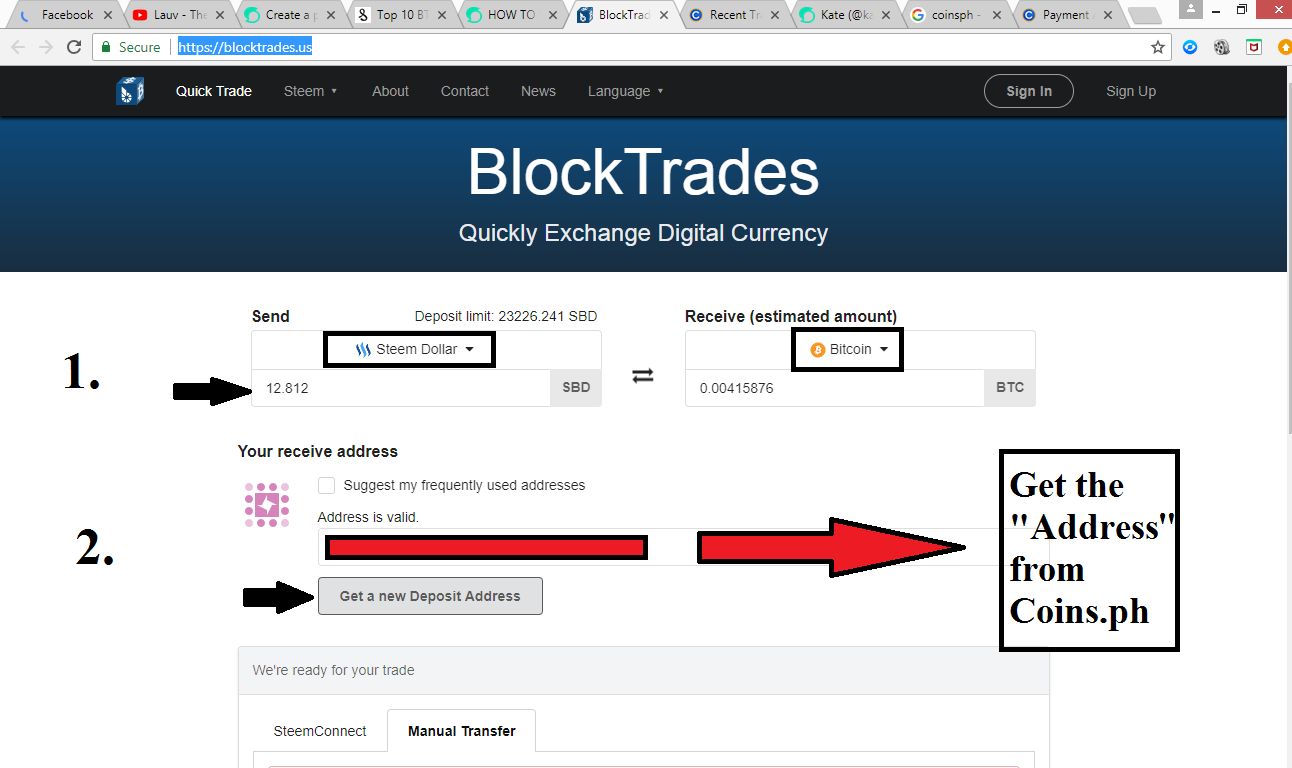 For the Wallet Address, move to the third site, which is Coins.ph (assuming that you already have one). Click on the Peso Wallet box which is found in the upper left side of the page (click on the blue square that's pointed on by the arrow) and a window will pop-up where you can copy the Wallet Address that you need for the BlockTrade site. (A series of pictures will show you how it's done.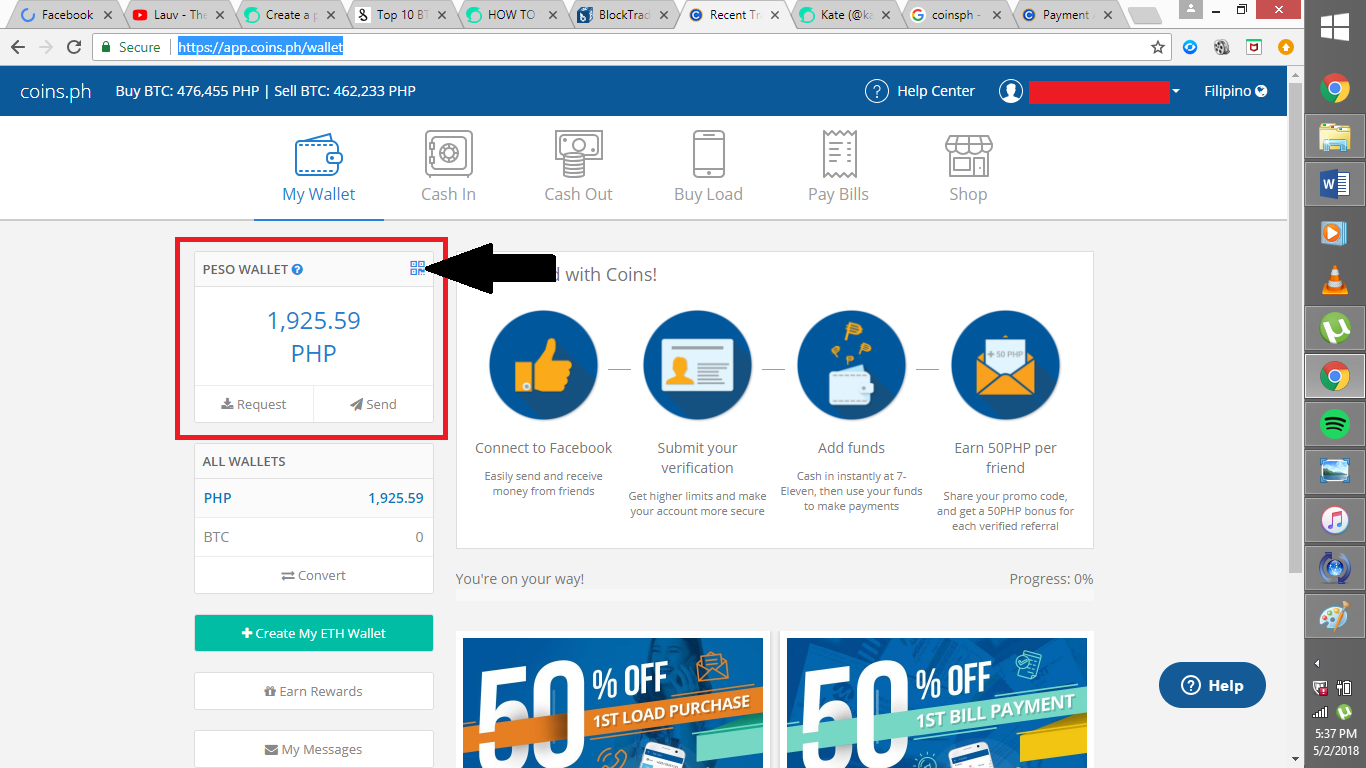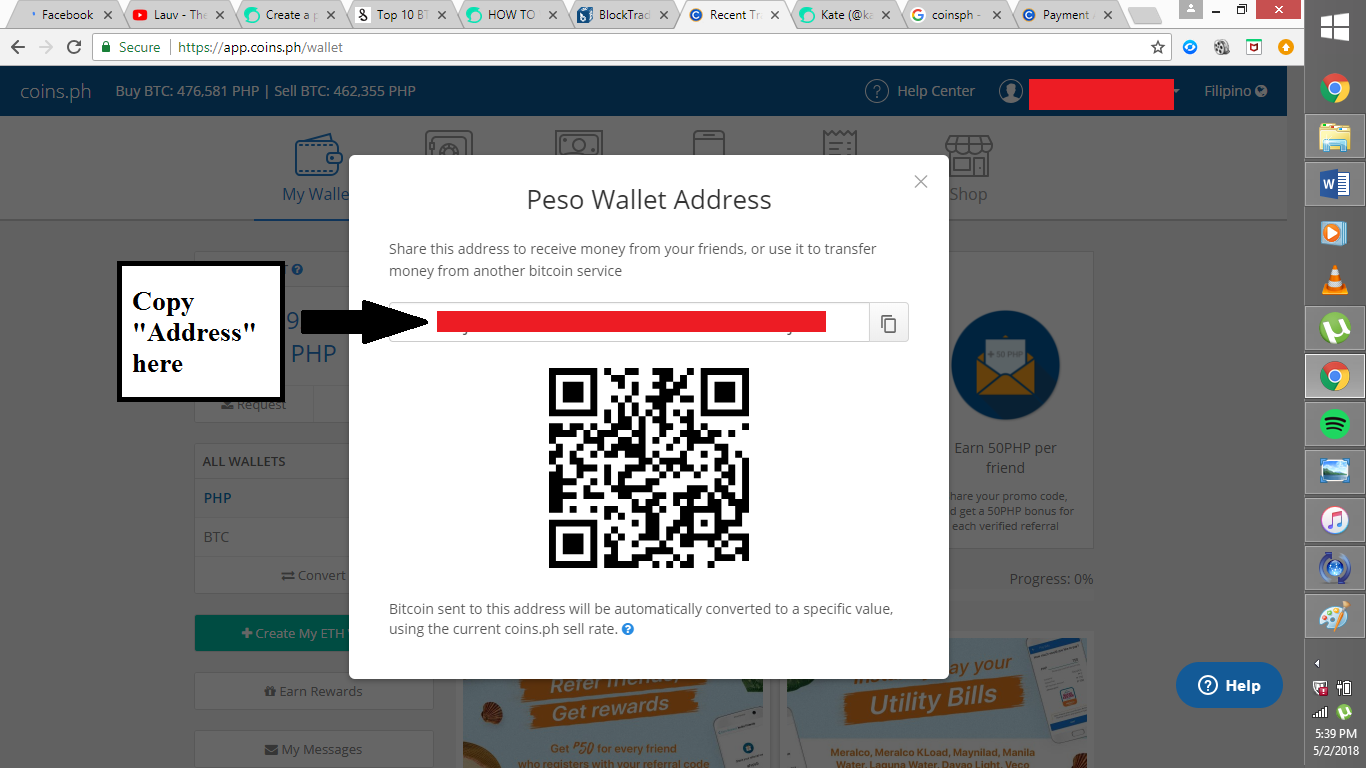 Going back to the Blocktrade site, paste the Wallet Address in its designated area and click on the "Get a new Deposit Address" button.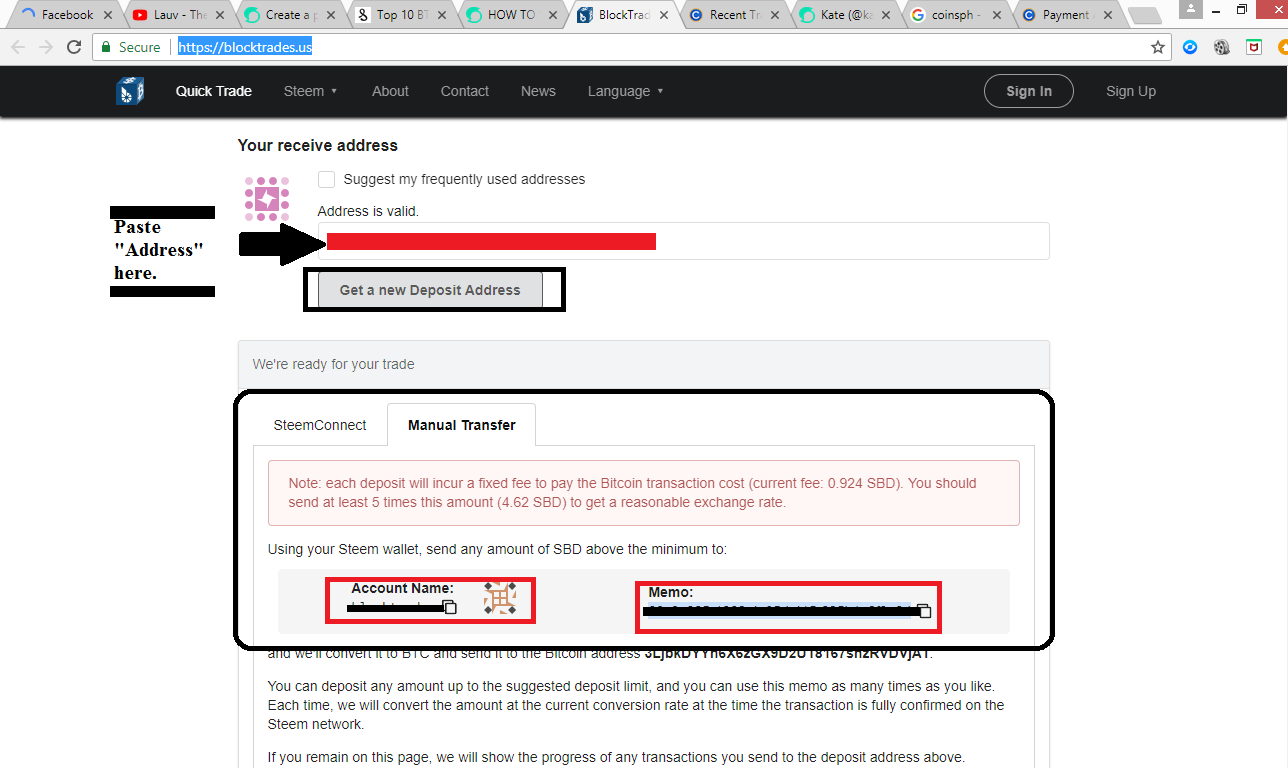 It will the show that they're ready for your trade. Take note of the Account Name and Memo because you will need that on the next step which is the first step that we did found in part A.
A. (again...)
Plug in the Account Name and Memo from BlockTrade and input it in the Transfer pop-up window, as shown.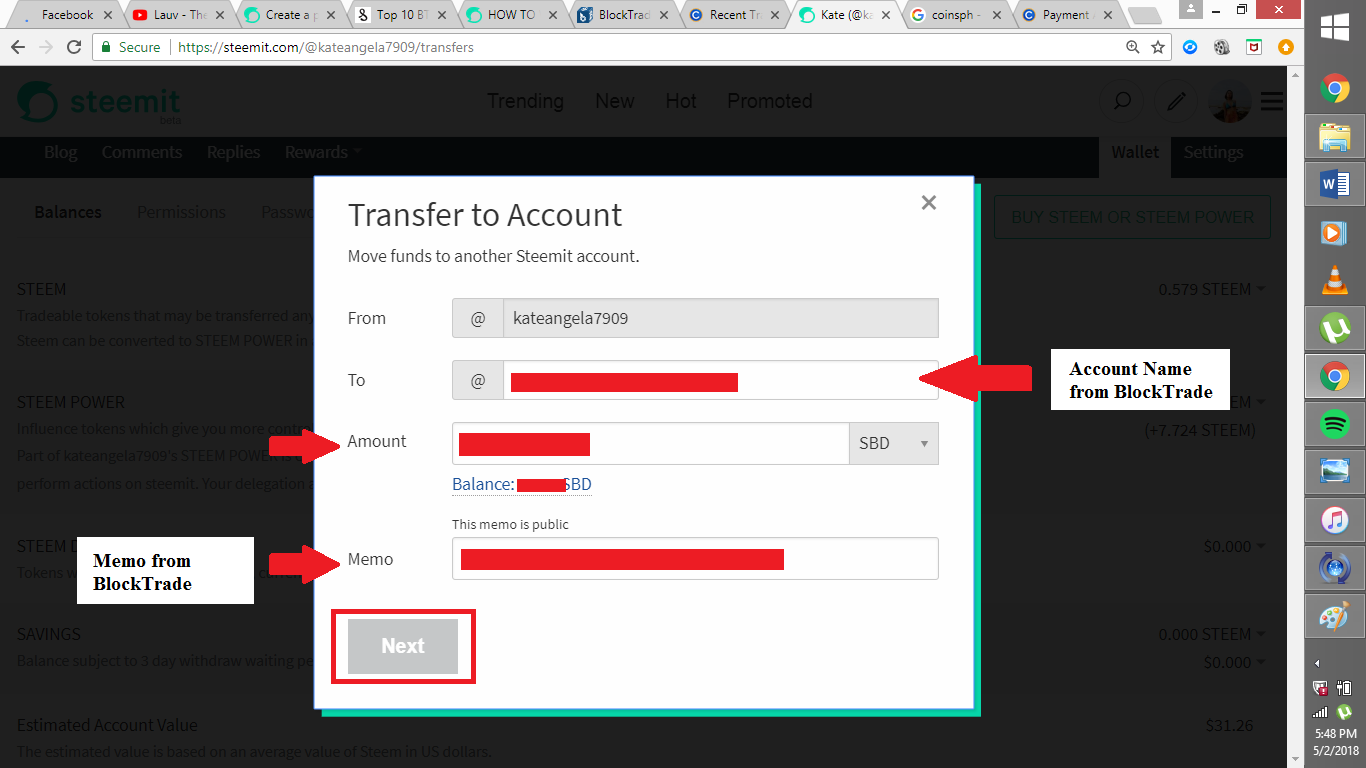 Then click Submit and Steemit will want to confirm your password and voila! You're done with this part! Your money will already be transferred to your Coins.ph wallet.
C. (Finallyyyy)
Select cash out on Coins.ph, choose the payout method to your preference (bank, Cebuana Lhullier, GCash, etc etc), fill-out everything in there, wait to be verified, and then wait for when you can get your pay-out at your pay-out method of preference (mine took 30 minutes with Cebuana)..
AND THEN BOOM!!! YOU FINALLY NOW HAVE YOUR MOOLAH!!!
It definitely is a process but it'll be worth it in the end.