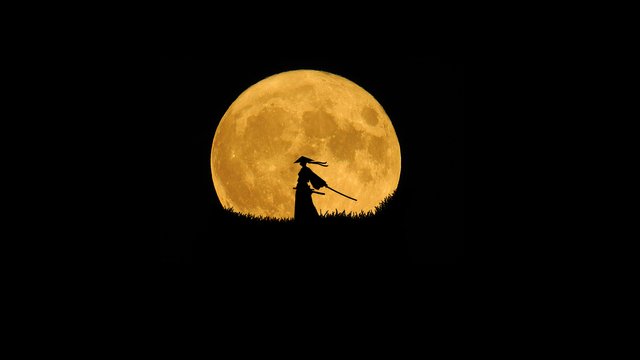 Image
Under the half smiles of moonlight,
You became Rippongi .
Skin of clear milk, blending on a wheel with drops of fresh mikan.
An angel in scarlet blue kimono.
Transmuting into my Bushido,
For your sake, I had given up omiai.
Declining the fairest Geisha,
For my predators where always hunting.
Constantly battling looped demons
You were everything and I soon to become nothing.
Dishonoured my sensei ,
To be bare and defenceless , shitagi and hakama
Holding fast to my waist , going down with its master.
Of course he is an ojisan ,
Pretence would be his weapon,
Chusei kokoro and seigo-sei would come to his rescue.
A man far from omoiyari,
From his unsteady hands, i learnt to wield and master daisho with sonkei.
Hands of which he places on a golden-brown kotatsu,
Heavy breath giving way to prolonged words.
Passing a sentence , seppuku.
Slowly dismantling my highly appreciated oyoroi.
The same tanto given by the shogun,
Would take my life at dawn.
Many have i taken, soon to take mine.
Slipping my cold feet into the waraji to slow time.
A whale strapped unto a cart with broken wheels.
As the graceful Sakura cherry blossoms.
Mocking daisies in the golden sun.
The sun hides his ever glorious face ,
Heaven pours mist , protesting an undesirable fate.
Drowning all regrets and sorrows.
The storm should rage taking me with it
As I wait out every minute .
Sliding my wavering hands round my kamana,
Picking and caressing the gold-plated tanto.
Admiring its beauty, pure refined tamahagane.
A cruel fate, dishonour is forbidden.
Right arm moves forward, left to its support backwards.
A flash , lightning pain explodes my brains.
Ketseuki and ame achieve harmony down my skin
Heart and blade defending meiyo.
kazer 2018(am in the wind)
Tm-Narcissus... Tm-beast... Tm-god.
To understand and appreciate the piece you have to search the words in JAPANESE so they actually mean something to you otherwise ...