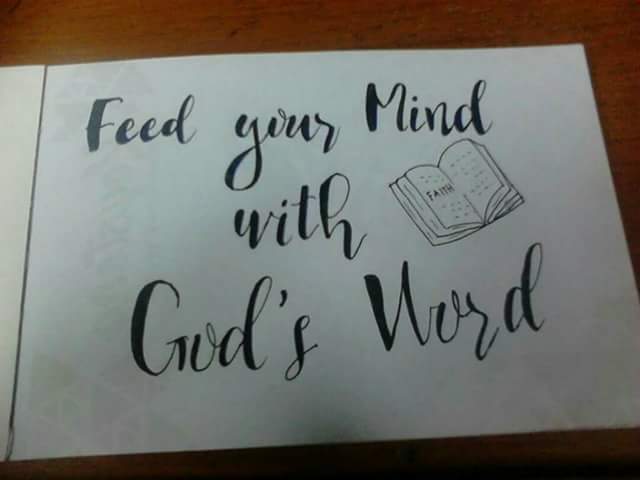 own artwork calligraphy
In the same way you feed your physical body with foods rich in carbohydrates, proteins, vitamins, minerals, fats and oil, but you also have to give your spirit the necessary nourishment it requires – God's Word. To the Bible Job 23:12 AMP
"I have not gone back from the commandment of His lips; I have esteemed and treasured the words of His mouth more than my necessary food."
LET'S TALK
God's Word is the food for your human spirit, and for you to be strong spiritually, you need to feed on the Word. No wonder the Lord Jesus said man shouldn't live by bread alone, but by every word that comes out of the mouth of God (Matthew 4:4). That way, even your body becomes fruitful and productive, with renewed mind and shielded against the devil.
Remember that the forces of life are living in your spirit. God's life, characters and natures were deposited in your human spirit when you were born again, and as you feed on the Word (through study and meditation), you get to bring out those divine qualities from your spirit.
Thank you for reading Steemit Community and have a nice day!!!
God bless O:)