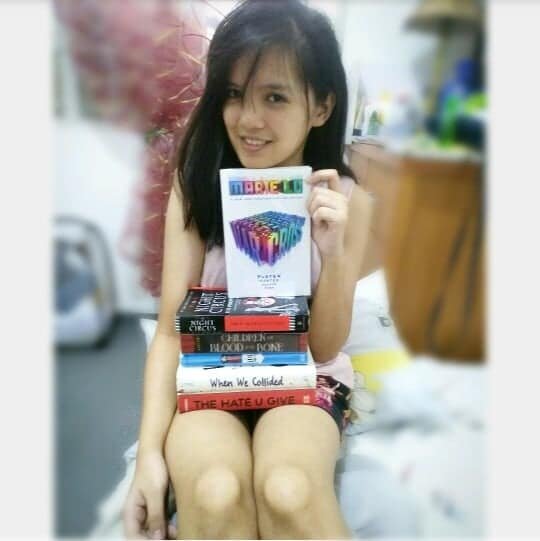 Hola there!, I have'nt updated my July wrap up cause I have'nt read any book at all cause senior high school is killing me. However I could say that I have read a handful of books this month FINALLY.  I  started reading these books on the last day of July and finished at the end of August. I won't put a lot of details about these books cause it would make this blog too long. Ok without no further ado let's get to the books!..
The first book that I have finish reading is (Drumroll)

The Night Circus
By: Erin Morgenstern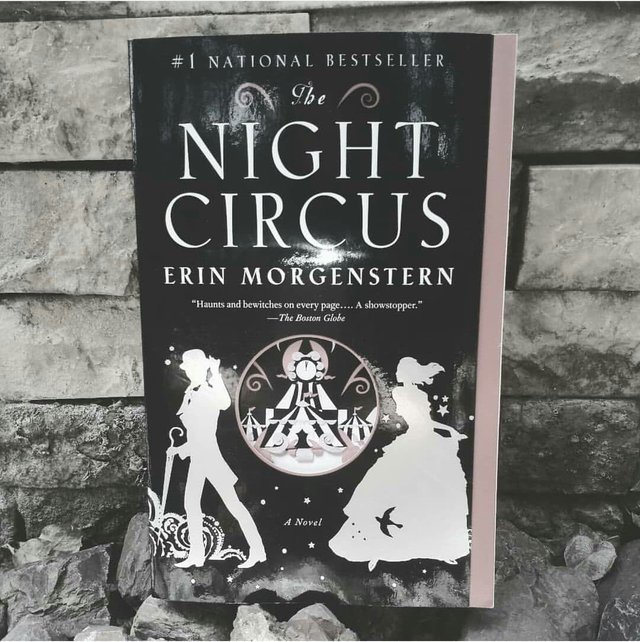 Ahhhhh!!! I love this book so much, it's one of my top 10 all time reading books. But I could say not everyone would love this book. It's a young adult, fantasy book. 
The story evolved around this very unique and mysterious circus. The night circus is a circus that only opened exactly the sun sets. It not just have a one tent but a lot more. A one big center tent with a huge clock at the top center of it and with those small tents around it. It traveled around the world for people to entertain but beyond those curtains and entertainment a duel has begun. A girl and a boy that is destined to fight each other. They have trained since they are kids just to get prepare for their duel.  Unbeknown with how the game work but things started to be on chaos once their hearts has met. 

"Haunts and Bewitches on every page. . . A showstopper."
-The Boston Globe. 
The 2nd book is 

When we collided
  By Emery Lord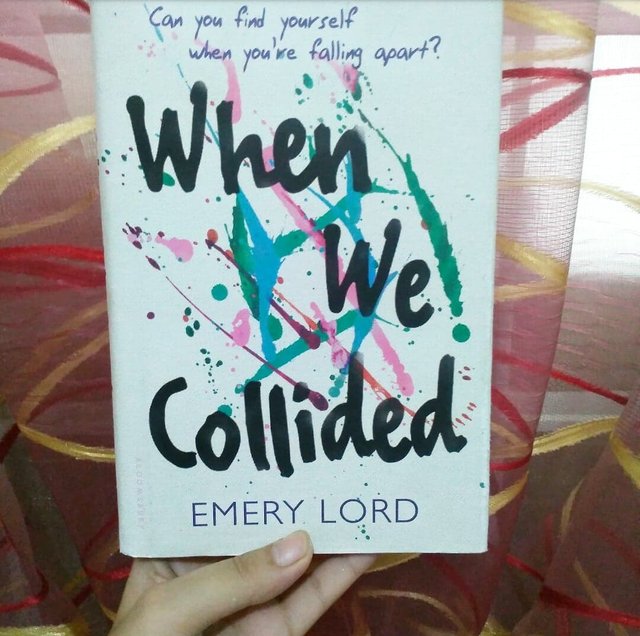 When we collided is a contemporary book that talks about a mental illness and more. 
A lead character named Vivi who is fighting against her sickness which is multiple personality and Jonah a boy who had become a father figure once his father  died. His life has turn upside down when his mother had been depressed by his father death and he have this responsibility to take care of his mother and his 5 sibling which 3 of them is younger than him. Two different people that is struggling with there lives and deep inside they are broken. What would happen when they collided. 
"Can you find yourself when you're falling apart?."
The 3rd books is 
 Children of blood and bone
      By: Tomi Adeyemi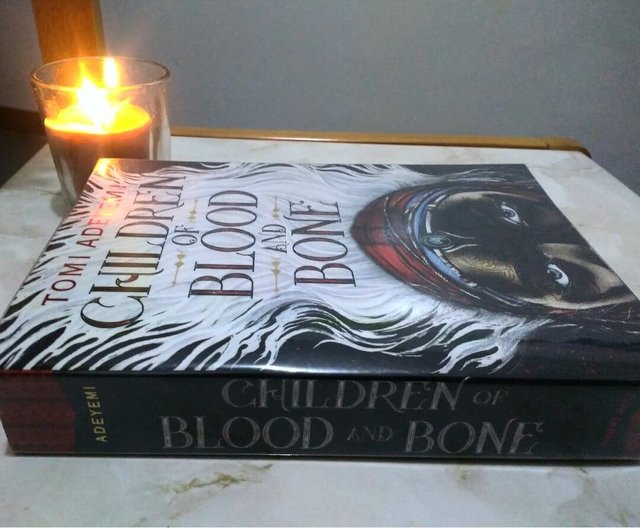 Again this book is also my favorites of favorites. It's a YA, fantasy book that is inspired by the real black men tragic lives. 
The story is about Zelie Adebola who is traveling to get back the power that was once vanish. When she find out that a scroll can bring back her powers, then she decided to be in a journey in bringing back powers to all the magi. Magi are the people who once have powers. The magi was once brutally killed everyone of them and one of them is Zelie's mother. But a crown prince had been in her tail to kill her and stop her in bringing back the power.  However how could he face his father who has a strong hate on people who has magic when he find himself slowly falling to Zelie. 
"They killed my mother. They took our magic. They tried to bury us. Now we rise."
Next book is 
 Warcross
by: Marie Lu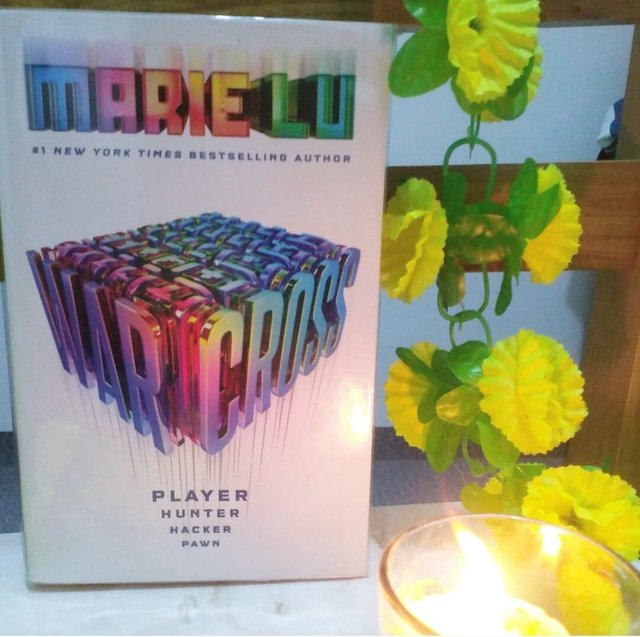 I'm so in love with this one. Warcross is a science fiction thriller book. 
Warcross is a game where people just wear  eyeglasses to play this game and enter the world of game. Erika Chen is a hacker and who works on a bounty hunter. Bounty hunter are the one who track gamers who illegally bet in the game. Erika Chen is in desperate need of money. To gain a quick cash she have glitch herself to the opening game of the international warcross championships. Now she become an overnight sensation. She thought she will be in jail cause she had caught by her hacking but it shocked her when the maker of the warcross Hideo Tanaka personally contacted her and made her a spy in this years tournament. But soon her investigation uncovers sinister plot, with major consequences for the entire warcross empire. 
"For the millions who log in every day, warcross isn't just a game- it's a way of life."
The 5th book is 
"The
Hate
U
Give"  
By Angie thomas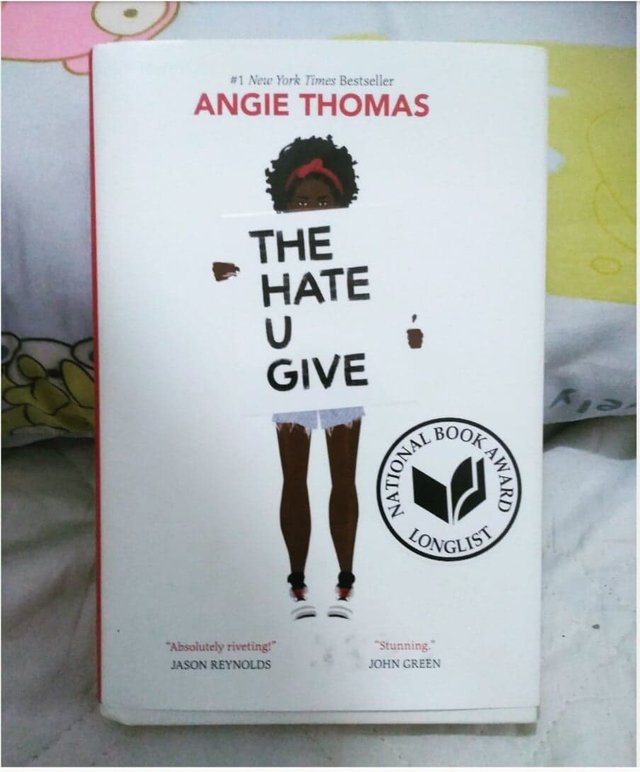 The hate u give is a contemporary book and like children of blood and bone it is also a book that is written inspired by the real lives of black men. 
Star Carter who experience and witness the death of his friend khalil. She is now struggling to talk and stand for his justice and for all the abusement they have receive just because of the mere fact that they are black people. Khalil who is unarmed was mercily shot by a white police officer who shamelessly turn the story upside down and turn khalil a bad guy. This book talks a lot of important things such as racist and brutal killings. It is a must read.
"What's the point of having a voice if you're gonna keep silent in those moments you shouldn't be?."
Next book is 
 The upside of unrequited
     by: Becky Albertalli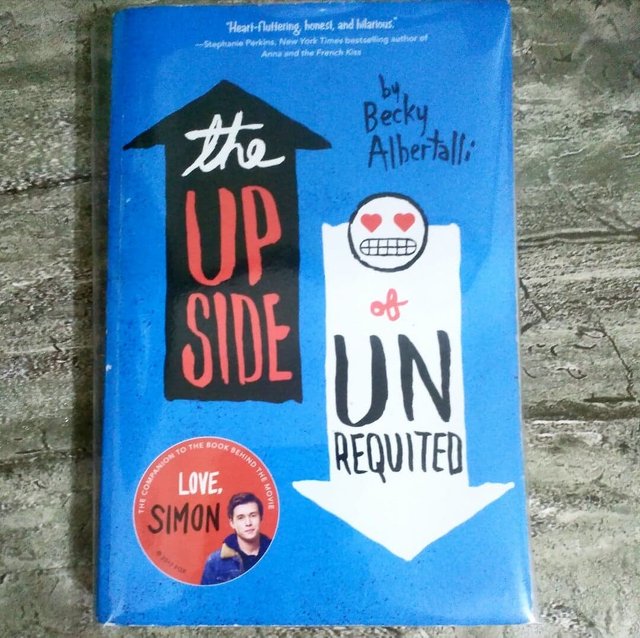 Molly Peskin Suso knows all about unrequited love. She lived through it 26 times. A girl who has 26 crushes but never had been kissed. Compare to her  twin sister Cassie who is beautiful and sexy and also have guts to admit her feelings she had been surely experience a couple of times on entering a reltionship. Unlike Molly who is always careful and just doesn't woman up had not experience any rejection and also acceptance of a guy. Now a cute guy enter her orbit would she stop being careful and just dive in? 
"Twenty six crushes. Zero kisses."
And now the last book 
The perks of being a wallflower
      By: Stephen Chbosky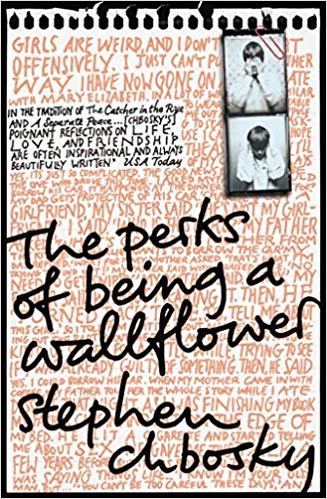 First of all I don't have the physical book of this, I only borrowed the book from a friend. The perks of being a wallflower is a YA fiction books. It's a good very good read. 
The writing style of this book is in a letter style by Charlie which is addressed to the readers. The story is all about the Charlie's whole school year and all his experiences and things that had happen to him. Charlie is a late bloomer who has a very good heart and innocent mind. He had meet new friends when his one and only bestfriend Michael died. Now that his new friends introduce her to the real world he had learn a bunch of things that he doesn't even know exist so all in all it's just about his high school days. It's an easy read. 
 "Things change, friends leave. And life doesn't stop for anybody."  
And those are all the 7 books that I have read this month and Yey! I have achieved my goal to read 5 books. Maybe it's because all the books are good and I just can't stop reading. Anyways that's all for my monthly book wrap up. Adios. 
"May you're blog posts don't have any wrong grammars." (like mine)
                                          Roxy signing off