Let's analyze our RC (Resource Credits) - The Power of Comments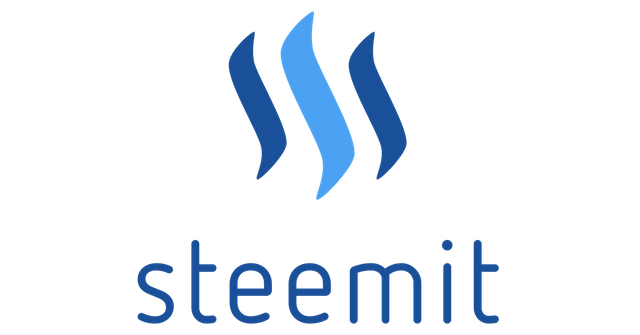 A dear friend always made me see the importance of the exchange of ideas that occurs in the comments of the publications.
He tells me that it is the best way to create real commitment with our contacts and followers.
I totally agree.

Let's analyze the power of our Resource Credits (RC)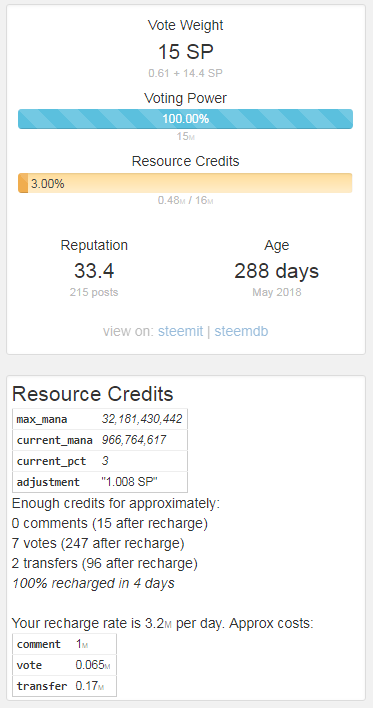 Here we can see the information of an account with
16 mana
resources.
According to the information provided by Steemd, these resources are sufficient for:
15 comments. This is: 1 comment = 6.66% of total resource credits.

247 votes. This is: 1 vote = 4.40% of total resource credits.

96 transfers. This is: 1 transfer = 1.04% of total resource credits.
Then we can conclude that the "cost" higher corresponds to the comments.




We should take this information provided by Steemit and reflect on the "
value
" of our comments.
We are in a community, this implies that we interact with our peers. People who have our same interests.
So, what better way to interact but with a valuable constructive comment?
The best way to demonstrate our interest and appreciate the work of others is to leave a valuable comment. Not just a couple of words.
So let's take advantage of our comments, be aware of the price / value relationship and create dynamic idea exchanges.


There is the secret ...

I will be receptive to your valuable comments on this.