Introducing Steemporium!!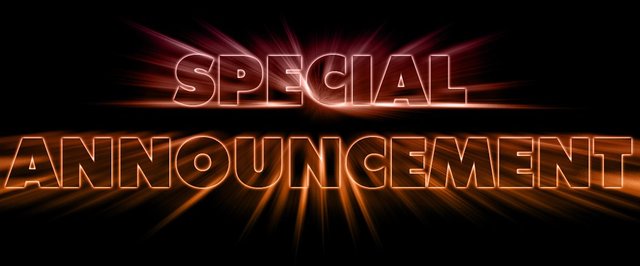 For sometime now,
@steemitqa
and myself have been hard at work on a project, that we are proud to finally announce to the fine members of Steemit.
It's our honor to introduce you to
@steemporium
A Steemit exclusive storefront.

Working directly with the artists on steemit,
@steemporium
will be providing to you, a plethora of merchandise designed for Steemit users....
by Steemit users.
The products that will be available at launch include;
Tee-Shirts, Hoodies, Posters, Stickers, Tapestries, Canvas Prints, Mugs, Pillows, Beach Towels and iPhone cases.
All of which, will be available to purchase with the steem and SBD you've earned here on Steemit, as seen in the video below...
One of our primary goals with this project is to help support the growth of some of the amazing talent that can be found on Steemit.
The simple truth is, time is running out for many of us.
This platform is about to grow, the community is about to grow.
We seek to assist the pioneers here in firmly establishing themselves before that moment occurs.
Each artist that chooses to work with us, will have a "profile" page on the storefront. This page will contain an artist image/representation, a brief bio, the products they have available for purchase, as well as a clickable link that will take visitors directly to your profile on Steemit....where they can then follow you or even donate to you directly.
~Musicians~
As you may have noticed, musicians are included in the title of this post as well.
That's right, we've not forgotten about you.
Steemporium is for both artists and musicians alike.
Steemporium
has a section dedicated for musicians also.

Identical in design to the artist section, musicians will have profile pages as well.
Instead of being offered merchandise with artist designs printed on them, visitors will be able to preview and purchase downloadable MP3s that have been submitted to us for sale.
As a predominant member in the musicians community on Steemit,
we will be working with
@soundlegion
as well as a few others,
to help reach out to many of you and make our store available to you for your distribution needs.
We hope a large portion of the community is as excited about this as we are.
Please follow @steemitqa and myself, as well as @steemporium
for updates!
Please Resteem This Post!
Steemporium
will open for business
Monday
~8/28/2017~

And On The Eighth Day, @ned Created Steemit.
Steem On!!